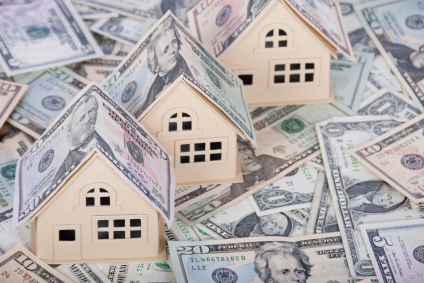 When thinking about selling, your first question will likely be about the value of your home. How much could you sell it for and will you profit on the sale? Selling or refinancing your home requires a professional appraisal to qualify its worth, but there are many other ways to estimate the value of your home.
Professional home appraisers make a detailed assessment based on many factors. They look at your home's construction, upgrades and general condition. They compare your home to three other similar properties in the area, and consider the local real estate market (how may days the homes are listed before they sell, etc.). It can be a difficult process and appraisers may have to make some judgement calls, especially if they have trouble finding comparable homes which have recently sold.
Real estate agents perform their own similar assessment, which is commonly known as a comparative market analysis (CMA). They compare your home to similar homes in the area, particularly homes which have recently sold, to decide on a reasonable selling price.
If you are thinking about selling, a local real estate agent can give you an idea of what would be a good listing price for your home. However, there are many ways that you can begin to make your own assessment of what your home is worth.
The Internet has made it very easy for anyone to compare public records and recent home sales to estimate the value of real estate. Many different real estate sites offer their own estimates. To see this for yourself, simply go to zillow.com and enter your home's address. You will see a map of your neighborhood with dollar values assigned to each home, including your own. Homes that are currently on the market will display their asking price, while others will show a Zestimate (Zillow estimate) of the home's worth.
When looking at online real estate estimates, keep in mind that the values are based on public information, such as tax assessments and recent sales. They typically will not consider upgrades you have made to your home, and they may be off base if any of the public information is wrong. When looking at a site like Zillow, you can click on your home for more details and to see if the information (square footage, etc.) appears to be accurate.
To make your own assessment of your home's value, look at estimates from several different free online tools, such as: Zillow, Trulia and Chase Home Value Estimator. Then find similarly sized homes that are for sale in your area and see how your home compares. Look at the listings for upgrades, premium lots and other features which might make the homes more (or less) valuable than your own.
Performing your own assessment is an easy way to find a ballpark figure for your home's value, but you will typically get a more accurate number when working with a real estate agent. Agents have the training and expertise to analyze your home and local market to give you a very good idea about how much your home is really worth.