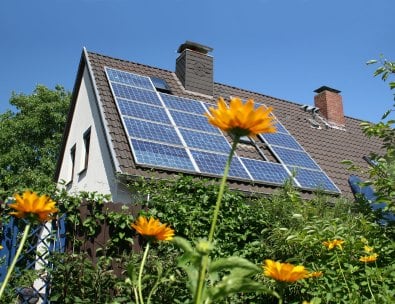 Baby boomers know that green living is more than a current trend. Living in an eco-friendly home reduces your carbon footprint, helps sustain our natural resources, and saves money on your energy bills. Active adult community builders, such as Shea Homes, understand the desire for green living and provide eco-friendly communities that make energy efficiency and sustainable resources a top priority.
Trilogy Communities by Shea Homes can be found in Arizona, California, Washington, and Florida. These communities offer Shea Green Certified Homes which can provide up to 60 percent in annual energy savings and reduce your carbon footprint by up to 48 percent.
These eco-friendly environments also provide the same amenities as other leading active adult communities. For example, Trilogy at La Quinta in California offers features such as a 21,000 square foot clubhouse, state of the art fitness center, 18-hole golf course, indoor and outdoor pools, arts and crafts studios, and a variety of social clubs. In addition to the many recreational and social amenities, active adult communities that focus on green living also provide many of the following eco-friendly features:
1. Solar Panels
Take advantage of living in a sunny climate with a BP Solar Power Generation System that converts all that sunshine into usable household energy.
2. Energy Star Appliances
Energy Star appliances are up to 40 percent more efficient than standard appliances, which is great for both your energy bill and the environment.
3. High Efficiency, Water Conserving Appliances
From high-efficiency water heaters and washing machines to low-flow showerheads, faucets, and toilets, there are many ways to significantly cut down on your water consumption.
4. Dual Pane, Low-Emittance Windows
Low-emittance windows provide optimal insulation for greater efficiency of your heating and cooling systems while also blocking UV rays which can damage your belongings.
5. Energy-Efficient Air Conditioning
By opting for a 14-SEER (Seasonal Energy Efficiency Ratio) system, you can cool your home more effectively while saving money on your electric bill.
6. Energy Efficient Lighting
In addition to the savings of Compact Fluorescent Lights (CFLs) in light fixtures, modern dimmer switches are 10 percent more efficient, and occupancy sensor light switches can be set to automatically turn off lights in an empty room.
7. Certified Wood from Sustainable Forests
Using building materials from forests that are actively being renewed helps protect our world for generations to come.
8. Blown-in Cellulose Wall Insulation
Most homes are built with sheets of insulation, but using blown-in insulation more efficiently packs in every gap. Additionally, cellulose is non-toxic and can increase a home's fire resistance by 22 to 57 percent.
9. Fresh Air Ventilation System
Modern fresh air ventilation systems improve Indoor Air Quality (IAQ) by pumping fresh, filtered air in and vents out carbon dioxide and carbon monoxide. Shea Homes even include ventilation systems in closets to prevent the buildup of chemicals from dry-cleaned clothes.
10. Satellite Controlled Sprinkler Systems
The WeatherTRAK Water Resource Management System lets you conserve water while efficiently watering your lawn by using satellites to stay in touch with local weather conditions and only turn the sprinklers on as needed.