A fulfilling retirement shouldn't have to break the bank! There are plenty of affordable options for active adults seeking an enriching lifestyle without sacrificing their financial well-being.
From scenic locations to impressive amenities, these communities provide a range of opportunities for active adults to enjoy their golden years while staying within their budget. Let's explore 25 active adult communities that offer an affordable retirement experience.
Prices Start Below $100k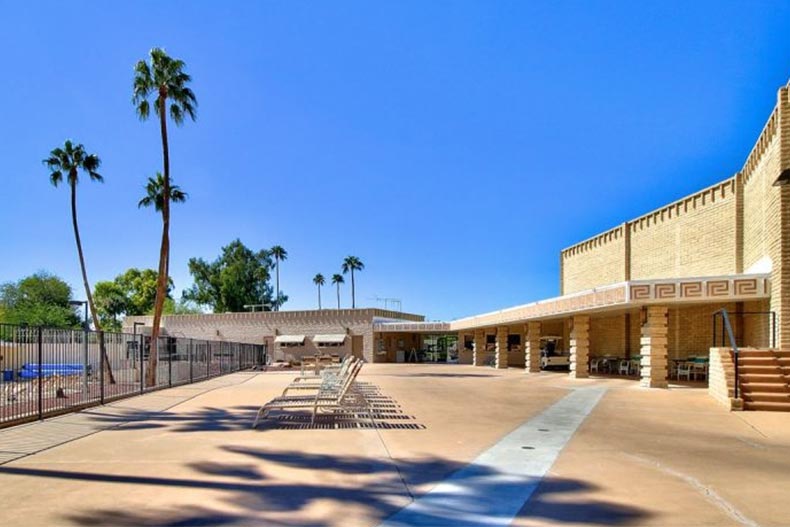 Sun City is not just the pioneer of 55+ communities in Arizona—it was the very first 55+ community in the entire country! Built by Del Webb in 1960, Sun City has flourished into a thriving community of more than 28,000 homes. Also, eight impressive golf courses as well as an abundance of other amenities help keep residents active.
Del Webb's Sun City gained widespread recognition for its exceptional home values, low property taxes, and nominal association fees. With an assortment of home styles and interior designs, Sun City offers prospective buyers plenty of choices to suit their preferences.
Prices Start in the $100s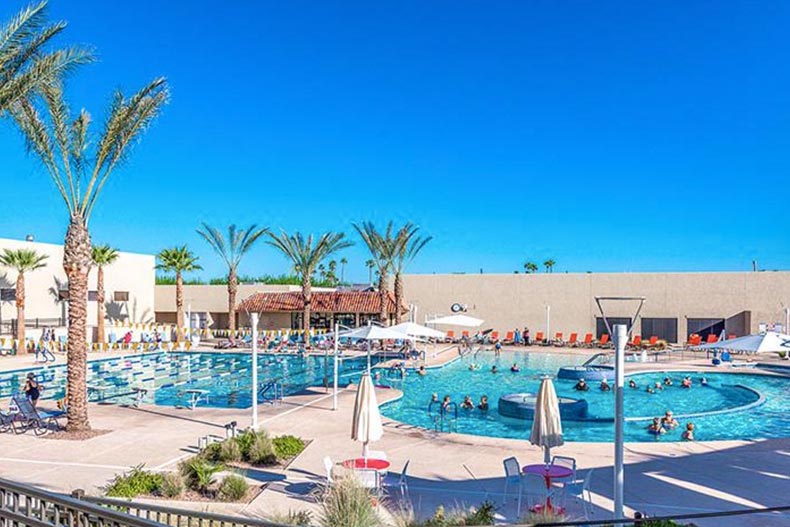 Situated just 2.5 miles west of the original Sun City, Sun City West is a vibrant community of 16,900 homes. From 1978 to 1997, Del Webb built both attached and single-family residences within this 55+ neighborhood.
The residents of Sun City West enjoy well-appointed recreation centers within the community, providing activities tailored to homeowners who seek both physical and social engagement. Additionally, the community seamlessly integrates with various retail stores and shopping centers, ensuring that most residents can fulfill all their shopping requirements with a quick golf cart ride.
Prices Start in the $200s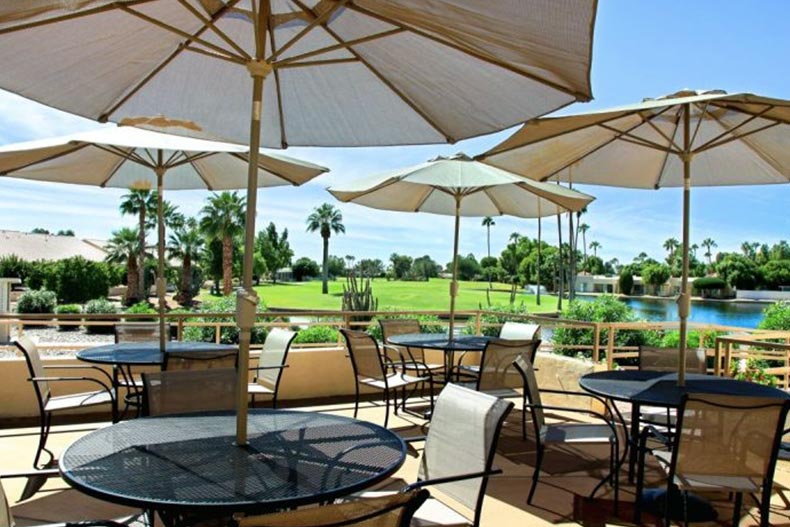 A well-established 55+ community in Mesa, Fountain of the Sun is a prime destination for active adults. About 30 miles from Phoenix, this community spans 582 picturesque acres. It also has a secure gated entrance and a splendid golf course, offering residents a low-maintenance lifestyle and an array of home styles at an affordable price.
Within this vibrant community, homeowners have access to a multitude of indoor and outdoor amenities. With over 50 onsite activities, clubs, and classes, the residents of Fountain of the Sun are spoiled for choice, ensuring they never run out of enjoyable pursuits.
Prices Start in the $100s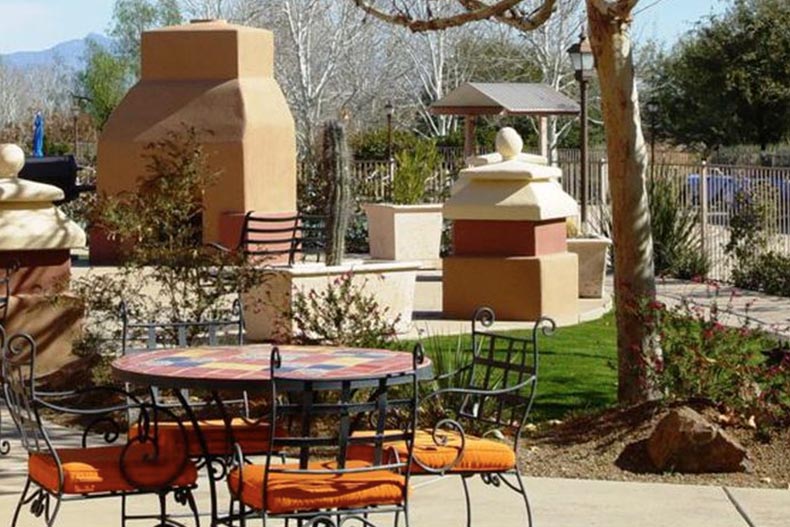 Rancho Resort offers a remarkable living experience. This gated community forms part of the larger Rancho Sahuarita master-planned community, located just south of Tucson and north of Green Valley. Rancho Resort has three distinct neighborhoods: The Courtyards, Madera Village, and Del Webb Las Brisas. Together, these neighborhoods encompass 370 single-family homes.
Rancho Resort goes above and beyond in providing desired amenities for active adults. With a bustling schedule of clubs and activities, residents can indulge in a low-maintenance lifestyle as well as an engaging social scene. Rancho Resort offers the ideal setting to enjoy a fulfilling retirement surrounded by like-minded individuals.
Prices Start in the $100s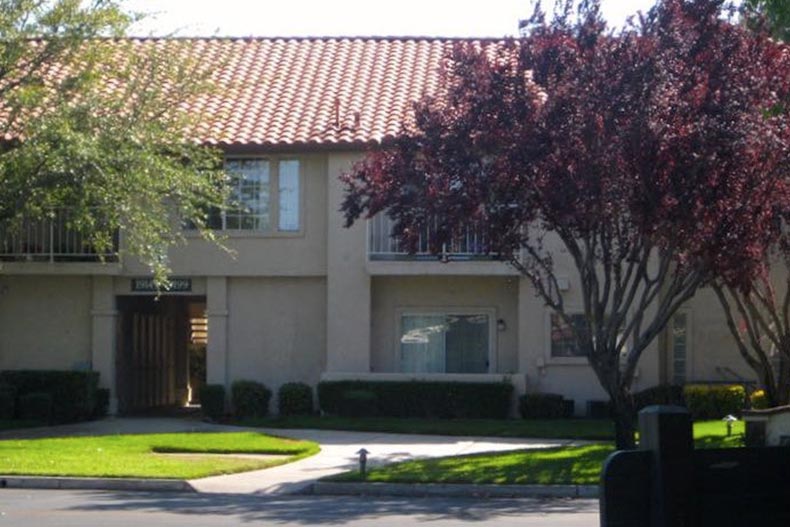 Jess Ranch is a delightful gated community tailored specifically for active adults. This neighborhood encourages an active lifestyle and provides a wide array of amenities. Development of Jess Ranch was completed in 2002, resulting in a total of 2,120 residences.
Prospective homebuyers have an extensive selection of housing options, ranging from low-maintenance condos and attached homes to single-family residences. This diverse range of homes ensures that individuals can find their ideal dwelling in this SoCal community.
Prices Start in the $200s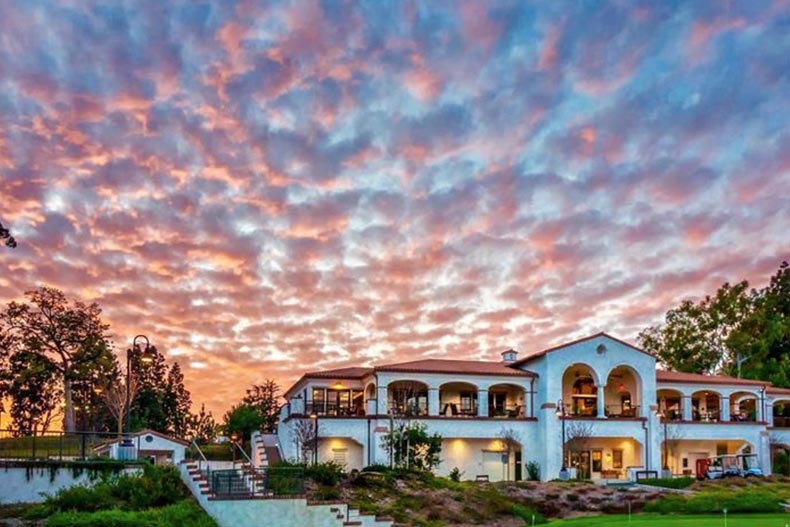 Laguna Woods Village proudly holds the distinction of being the largest active adult community on the West Coast. With 12,736 homes, this community is an attractive haven for 55+ homebuyers. Encompassing a remarkable range of amenities, including seven clubhouses, 36 golf holes, five swimming pools, an equestrian center, and over 250 clubs and organizations, Laguna Woods Village offers an unparalleled lifestyle experience.
Homebuyers have a diverse selection of housing options. Whether you prefer a single-family home, a high-rise condominium, an attached single-level condo, or a carefree co-op, there are choices to suit every taste and lifestyle. Furthermore, the advantageous location of Laguna Woods Village deserves special mention, as it is a mere 10-minute drive from the beach and it's surrounded by popular attractions in Southern California.
Prices Start in the $100s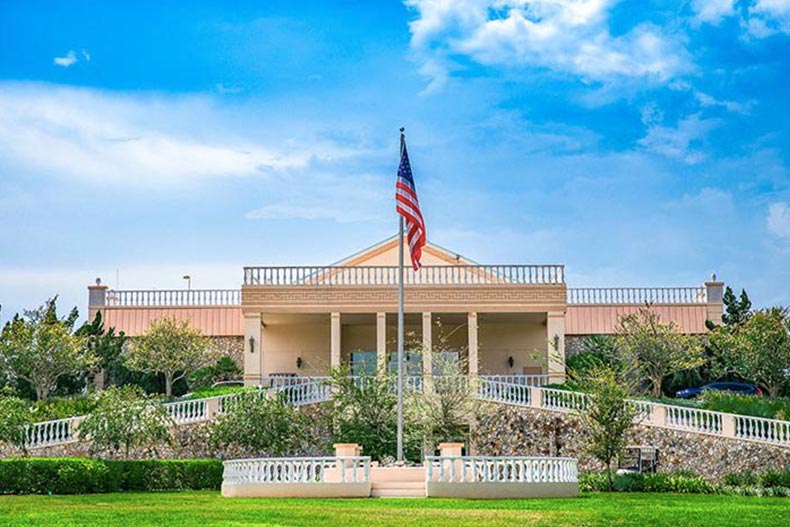 Nestled in the heart of Central Florida, On Top of the World is a picturesque 55+ community. Its allure lies in the finely crafted homes, world-class amenities, and an invigorating lifestyle that has attracted retirees from across the country.
On Top of the World is conveniently situated just 6.5 miles west of Interstate 75. This ideal location offers active adults a serene retreat, while still being able to explore the city and enjoy a low-maintenance lifestyle. With a multitude of enticing features and amenities, it comes as no surprise that On Top of the World Ocala has become the preferred choice for numerous homebuyers seeking an enriching 55+ community to call home.
Prices Start in the $100s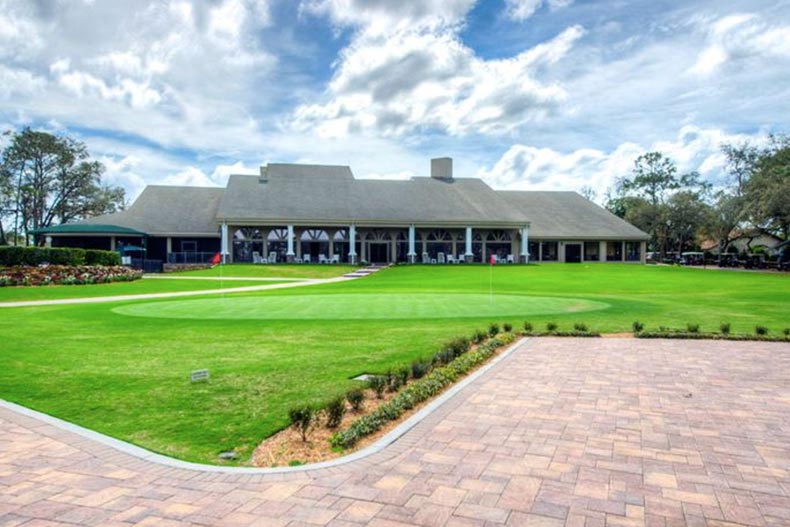 This gated haven boasts a remarkable collection of over 3,000 attached and single-family homes, offering homebuyers a wealth of housing options. Within the community, an impressive array of amenities awaits, including an activity center and various athletic courts. Golf enthusiasts will also find their paradise here with access to four golf courses.
While Timber Pines provides an abundance of activities within its expansive 1,400 acres, the nearby city of Tampa offers even more to explore. From pristine beaches and delectable local cuisine to shopping adventures and captivating attractions, Tampa provides an enticing range of experiences. With the perfect blend of community amenities and nearby city delights, Timber Pines offers a fulfilling 55+ community experience.
Prices Start in the $200s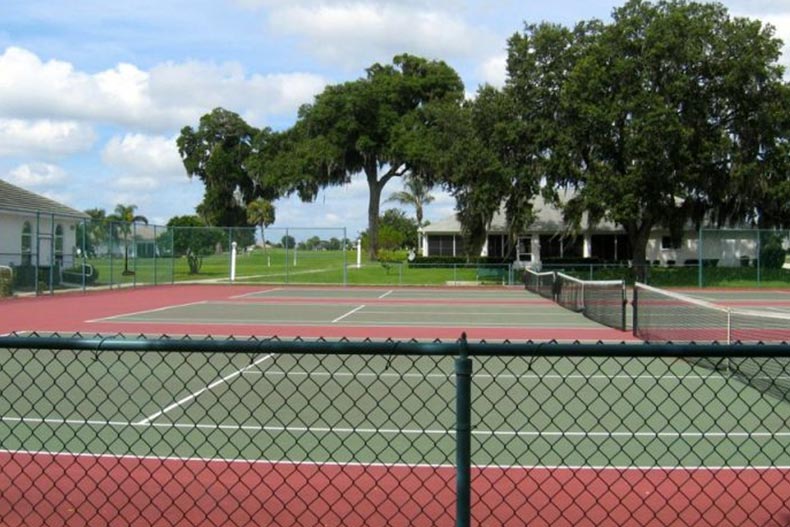 This remarkable 55+ community finds its home in the heart of the Horse Capital of the World, while still providing convenient access to I-75. Surrounded by gently rolling hills, Ocala Palms embodies the epitome of golf and country club-style living.
With mature landscaping and a close-knit community spirit, Ocala Palms offers an inviting atmosphere for its residents. Many active adult homebuyers are drawn to this mid-sized community, as it provides all the luxuries of active adult living without the bustling crowds and ongoing construction often found in larger developments. Ocala Palms presents the perfect balance of modern comforts and a tranquil environment.
Prices Start in the $200s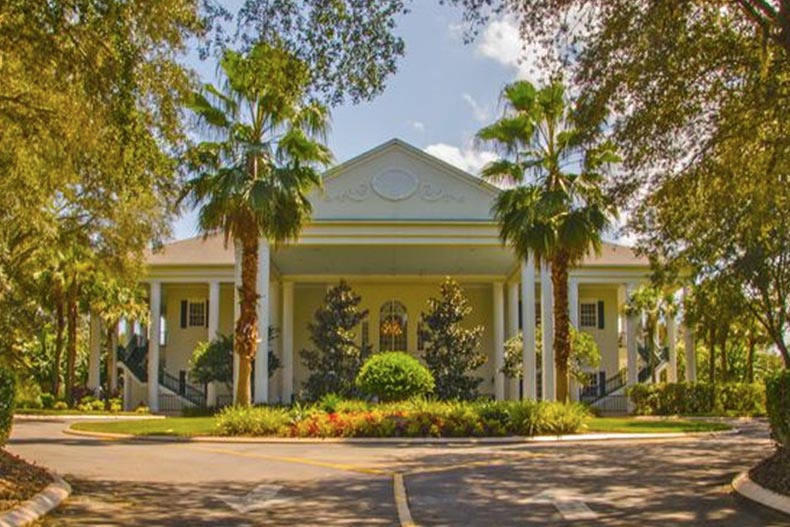 Boasting a collection of nearly 3,000 single-family homes, Plantation at Leesburg showcases meticulously landscaped grounds, round-the-clock security, and a diverse array of amenities. Residents relish the abundance of offerings, including three clubhouses, three swimming pools, an onsite restaurant, fishing ponds, and much more. Also, Plantation at Leesburg features two semi-private golf courses and the expertise of two PGA professional assistants.
Convenience is key within this active adult community, with numerous shopping malls, grocery stores, and health care providers just minutes away. The allure extends beyond the community's borders, with popular attractions like Disney World and the SEA LIFE Orlando Aquarium within easy reach.
Prices Start in the $200s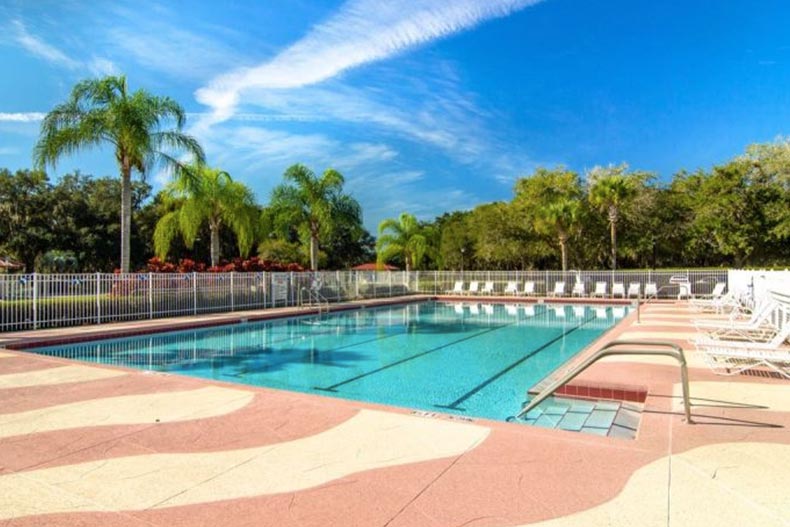 Embraced by the natural beauty of seven small lakes and picturesque wetlands, this community offers a serene and picturesque setting. The lakes themselves provide opportunities for model sailboat racing and catch-and-release fishing. Nature enthusiasts can further immerse themselves in the beauty of Highland Lakes through the exploration of three scenic nature trails.
Despite the serene ambiance, Highland Lakes maintains its accessibility. The community enjoys proximity to the Florida Turnpike, providing convenient access to metropolitan Orlando and other important areas. With a total of 938 residences, Highland Lakes strikes the perfect balance, creating an environment conducive to making new friends while also allowing for a sense of privacy when desired.
Prices Start in the $200s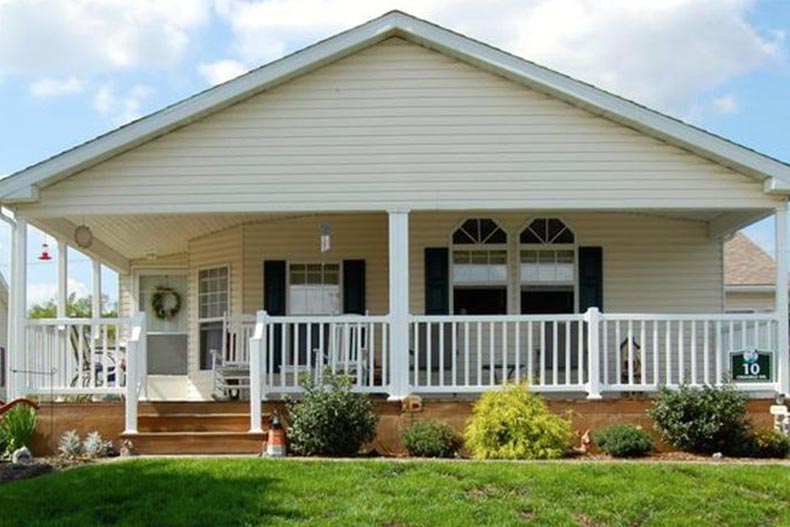 Active adult homebuyers are naturally drawn to Creek View, enticed by its tranquil ambiance. The residences at Creek View are thoughtfully designed to provide hassle-free living, freeing homeowners from the burdens of home maintenance. With more time on their hands, residents can fully immerse themselves in the community's array of amenities and forge meaningful connections with like-minded neighbors.
Prices Start in the $100s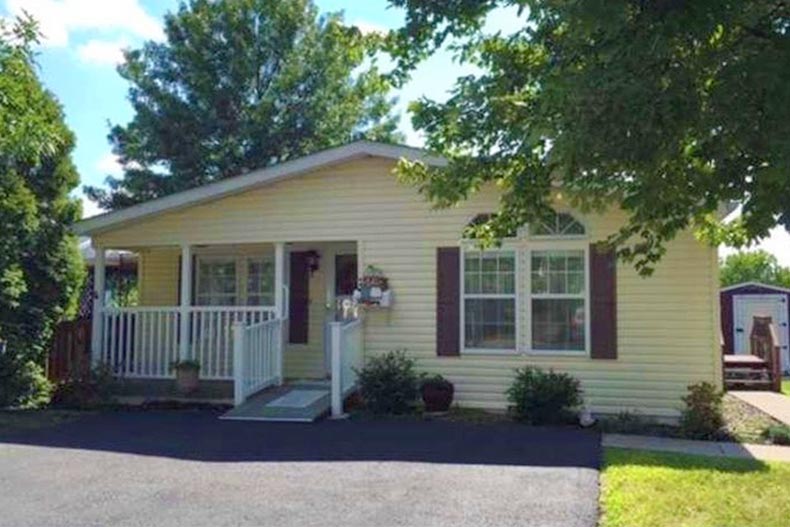 Red Hill Estates stands as an established and inviting 55+ community. This low-maintenance neighborhood offers a serene retreat for homebuyers seeking a ranch-style home within a charming setting. With a modest collection of 260 single-family homes, neighbors have the opportunity to cultivate lifelong friendships.
The community's quaint clubhouse serves as a warm and welcoming gathering place, providing a perfect space for homeowners to mingle and socialize. Residents will undoubtedly relish the opportunity to call this close-knit community home.
Prices Start in the $200s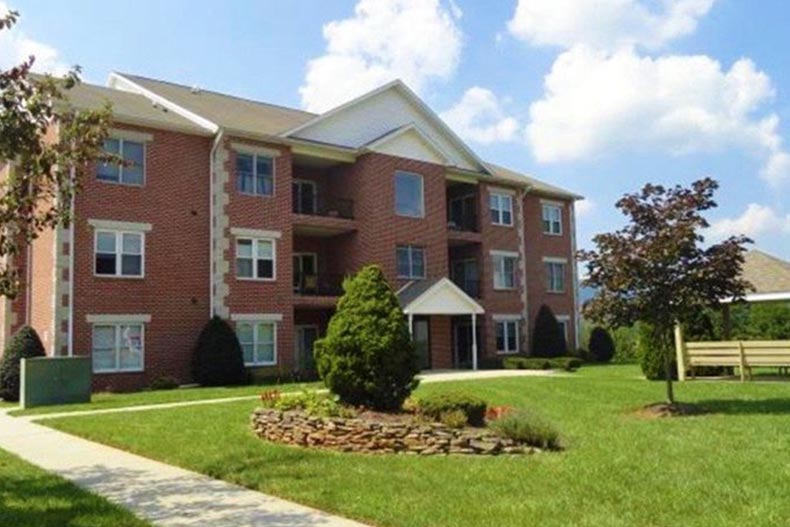 Albert Courts is an intimate active adult community of 100 units. This 55+ neighborhood offers both condominium units and attached homes, creating a picturesque suburban setting. Surrounded by beautiful greenspaces and embraced by a close-knit community of friendly neighbors, Albert Courts offers a wealth of amenities and a sense of belonging.
Prices Start in the $100s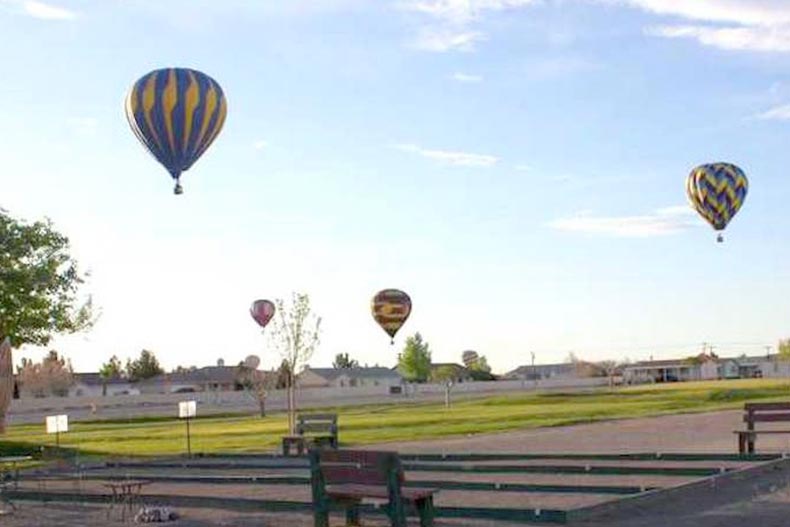 Residents of Desert Greens love the abundance of amenities available right within their neighborhood, including a clubhouse, a pool, and a golf course. These facilities allow homeowners to engage in leisure activities, bond with neighbors, and create lasting memories. Also, the community's ideal location allows residents to explore nearby attractions, with Las Vegas just an hour and a half away and Pahrump itself offering casinos and entertainment options.
Prices Start in the $200s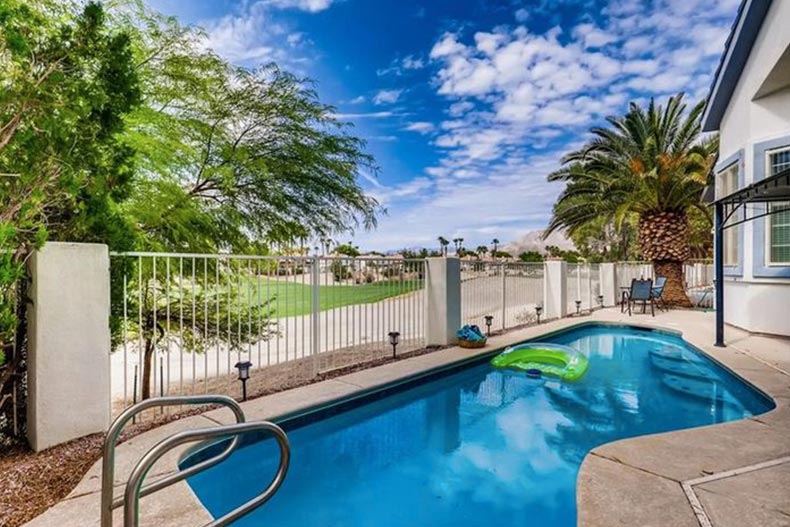 Located in Las Vegas, Painted Desert offers condos, attached homes, and single-family residences, so homebuyers have the freedom to choose a home that suits their preferences. The community also boasts an array of resort-style amenities, including a clubhouse and a championship golf course.
In addition to the exceptional amenities, Painted Desert offers the convenience of being situated near essential everyday facilities and exciting attractions. Residents can easily access shopping centers, dining options, and entertainment venues. The vibrant city of Las Vegas and the bustling McCarran International Airport are just a 30-minute drive away, enabling residents to explore the city's renowned attractions and travel with ease.
Prices Start Below $100k
Designed to resemble an enchanting old New England village, Rossmoor Village emanates a captivating Old World ambiance. This community blends the allure of yesteryears with all the modern amenities and conveniences that active retirees could desire.
Residents have access to a 30,000-square-foot clubhouse, 18 holes of golf, a dedicated entertainment and recreation department, and a health center. Also, the community spans 418 acres of meticulously landscaped land, showcasing an impressive range of home styles for interested homebuyers.
Prices Start Below $100k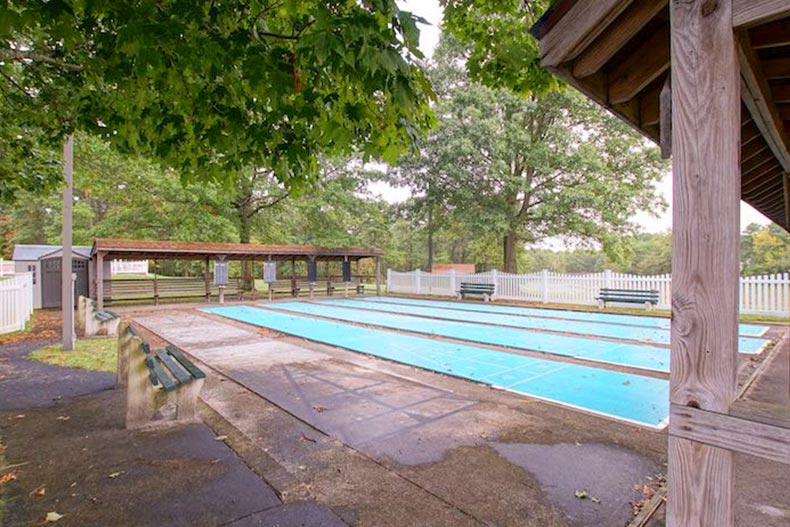 Crestwood Village 4 offers a wealth of enticing features. Fine dining establishments, upscale shopping venues, and captivating historic attractions are all within reach, ensuring an enriching lifestyle for residents. This community provides a tranquil environment where residents can savor the peace and quiet while indulging in an array of amenities.
At Crestwood Village 4, homebuyers will discover a splendid selection of low-maintenance co-op homes tailored for active adults. These hassle-free dwellings create an ideal setting for residents to embrace a carefree lifestyle. With minimal maintenance responsibilities, homeowners have more time to engage in the myriad of clubs and activities available within the community's clubhouse.
Prices Start in the $100s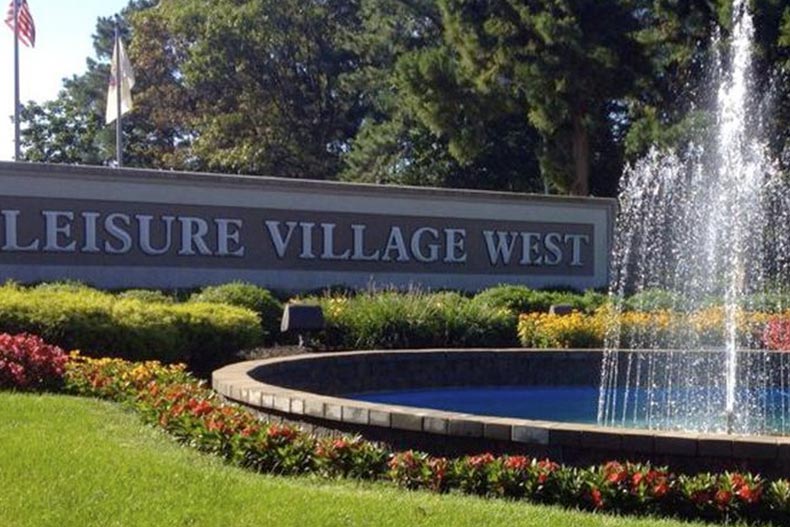 Leisure Village West is a thriving 55+ community within Ocean County. Adorned with a picturesque golf course, this gated community was constructed between 1972 and 1993. It offers a plethora of activities and events to keep residents engaged and entertained, boasting three clubhouses and over 50 vibrant clubs.
In addition to its abundant amenities, Leisure Village West places residents in proximity to notable cities like Philadelphia, New York, and Baltimore. With its impressive array of recreational opportunities and convenient access to nearby metropolitan areas, Leisure Village West provides an ideal setting for active adults seeking a dynamic lifestyle.
Prices Start in the $100s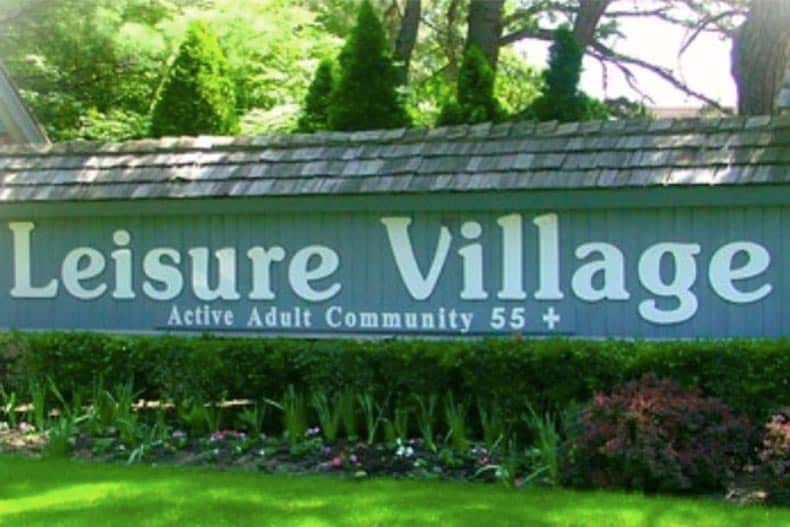 This picturesque neighborhood offers affordable and low-maintenance attached homes. Leisure Village boasts two inviting clubhouses and benefits from its prime location near major roadways, including the Garden State Parkway and Interstate 195. Residents have easy access to a wide range of nearby restaurants, shops, and recreational activities. Whether seeking culinary delights, retail therapy, or engaging leisure pursuits, Leisure Village offers a desirable location that enhances any retirement experience.
Prices Start Below $100k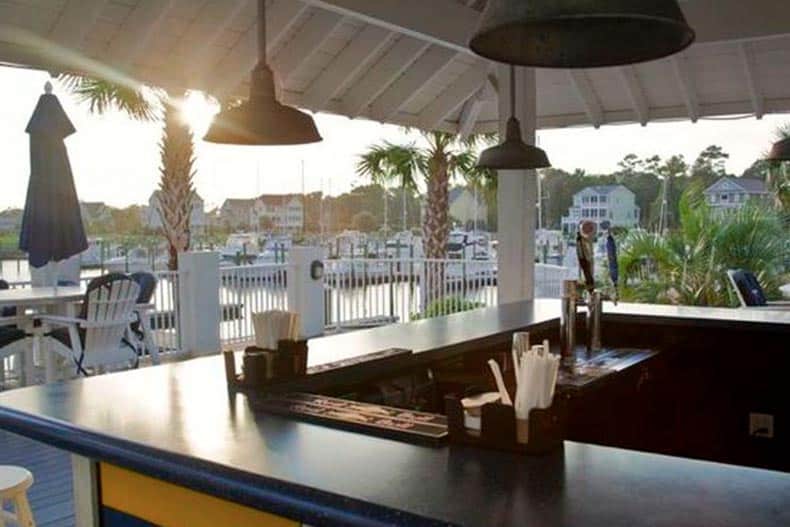 Benefiting from its proximity to the Atlantic Ocean, this golf community enjoys a mild climate throughout the year. Embracing a perfect blend of resort-style living and southern charm, St. James Plantation has been a beloved destination since its establishment in 1991. With a current count of 1,800 homes, St. James Plantation continues to grow and develop.
This community offers an idyllic setting surrounded by natural beauty and a host of desirable amenities. From its breathtaking location to its extensive range of housing choices, St. James Plantation presents an unparalleled opportunity for those seeking an active retirement.
Prices Start in the $100s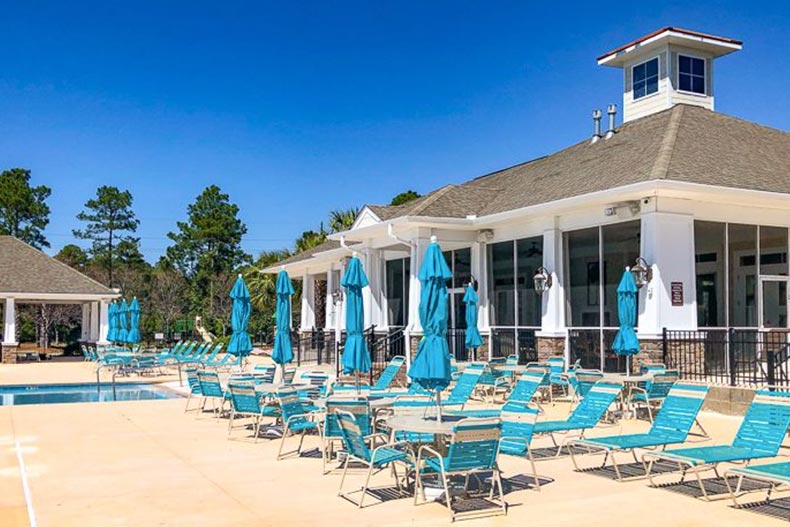 Residents of Berkshire Forest enjoy a host of classic amenities. With trusted homebuilder Pulte Homes offering an impressive selection of home models, prospective homebuyers have plenty of choices when it comes to finding their ideal floor plan. For active adults who want to be in the vicinity of Myrtle Beach, Berkshire Forest is an enticing destination brimming with appeal.
Prices Start Below $100k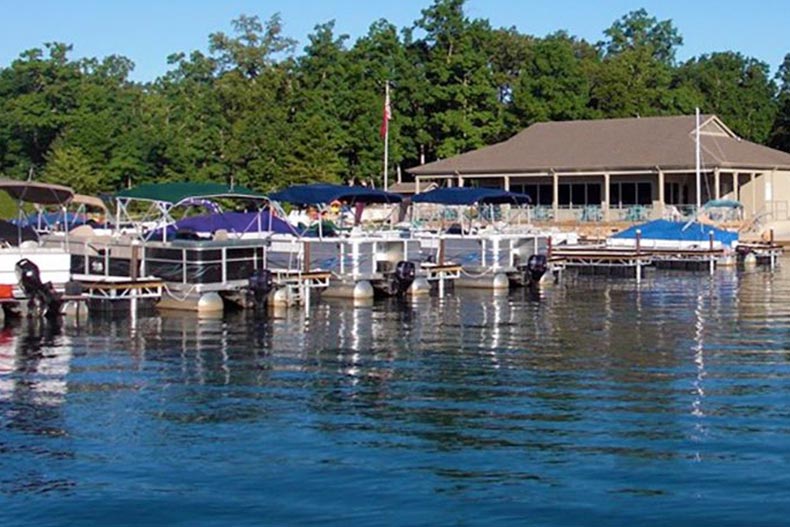 Fairfield Glade offers its residents a resort-style experience and a bustling calendar of activities. Also, the community's diverse selection of new and resale homes caters to the preferences of a wide range of homebuyers. With convenient proximity to everyday necessities, health care facilities, and local attractions, residents of Fairfield Glade enjoy a life enriched by convenience. Also, the community's favorable location places both Nashville and Chattanooga within an hour-and-a-half drive.
Prices Start in the $200s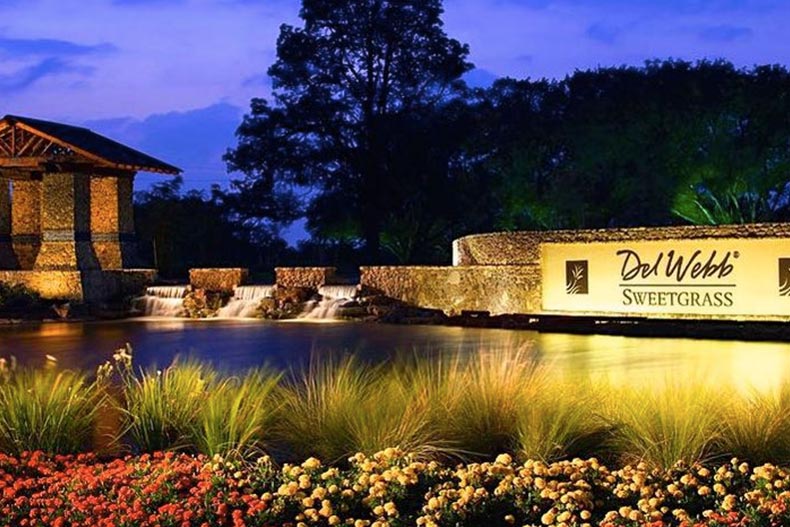 Embracing its natural surroundings, Del Webb Sweetgrass features a charming creek, a 50-acre lake, and an extensive network of scenic walking trails. With 23 floor plans, this community offers a wide range of options to interested homebuyers. Residents enjoy exclusive access to a spacious 27,000-square-foot clubhouse. Also, the community's location ensures easy access to all the attractions of the Houston area.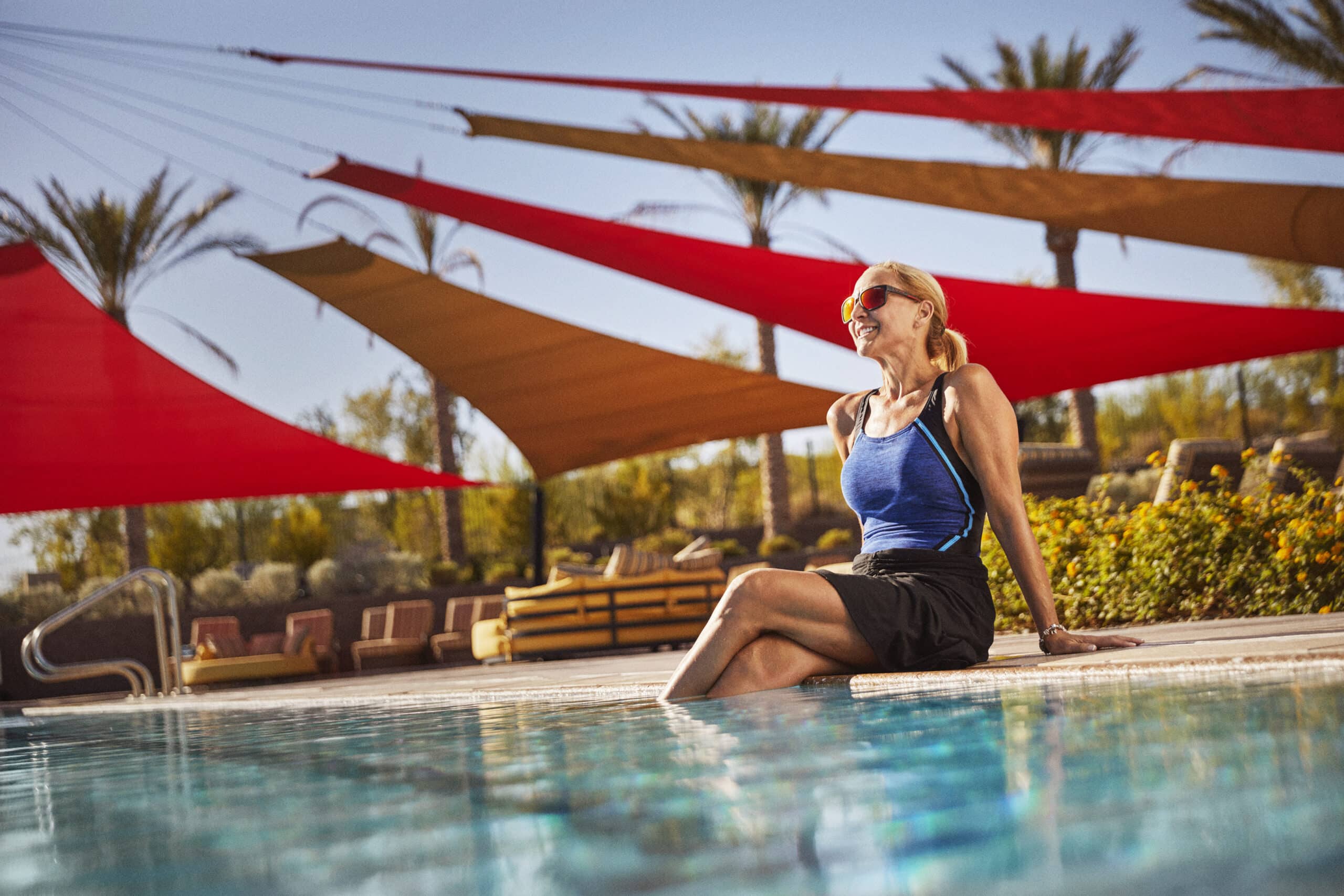 Discover what's next.
To learn more information or connect with a real estate expert, contact us today.