Social distancing in the time of COVID-19 can lead to feelings of isolation and loneliness, but at one intrepid community, residents are staying connected and engaged thanks to the help of fun virtual events, community games, and online classes.
Altis is a 55+ community located in beautiful Beaumont, California. Here, residents are feeling socially engaged and connected through Zoom, an online virtual meeting platform. In their virtual clubhouse, residents of this active adult community are playing games like Pictionary, 21 Questions, 2 Truths + A Lie, Taboo, Bingo, and Telecommuting Trivia.
Keeping Altis Residents Connected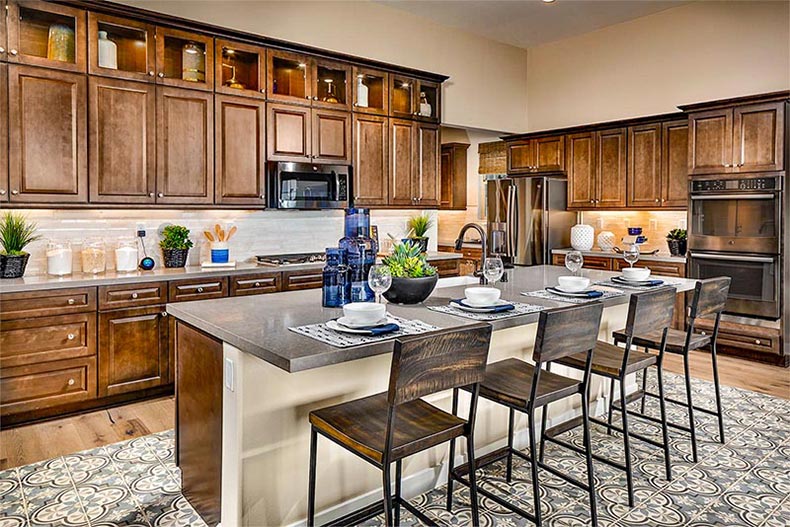 Residents who aren't as active or comfortable on the computer have the option to participate in "DoorDrop Events," where Altis staff members drop bright orange bags on residents' doorsteps which include materials to partake in a fun project or game. The first DoorDrop event held was the Altis Cookbook, comprised of the residents' favorite comfort food recipes.
Social Opportunities
Community members have participated in online "Paint & Sips" painting classes as well as "Ted Talk Tuesdays," when residents watch inspiring Ted Talks together. Homeowners are also able to interact with the community's favorite comedian, Jason Love, through his Facebook Live seminars, which he offers nearly daily. Altis also offers an on-demand fitness program that gives residents access to almost 200 fitness classes. From the classes, residents can develop their own personalized exercise programs.
Live Online Seminars
Altis is also hosting live online seminars for its community members. Participating residents can learn about a variety of topics, such as how to make cappuccinos, frappuccinos, and flat white coffee drinks during the "Designer Coffee 101" seminar. The community also hosted a Master Gardener seminar, where residents learned about growing herbs and microgreens. Another popular seminar Altis hosted was the "Secrets of Winemaking" seminar in which the husband and wife owners of Wildwood Oak Winery shared their tips for making delicious wine.
Toward the end of the month, a new guest chef event was added to the lineup of virtual events. This addition will feature Altis residents and staff opening up their personal kitchens to demonstrate how to create their favorite recipes. There's also a virtual dance class in the mix of online offerings.
About Altis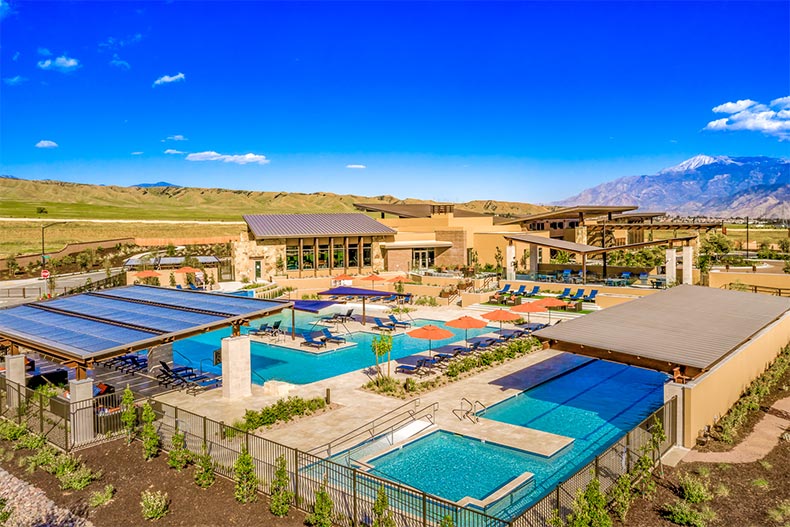 Altis by Pardee Homes is a gated, resort-style 55+ community in Southern California. This active adult community features 704 newly built or planned-to-be-built single-family homes. These spacious new homes feature an array of floor plans and numerous styles available to suit a variety of tastes. These well-planned homes boast single-level living with master-on-main suites.
Amenities
The amenities at Altis are a highlight of the community, starting with the 16,000-square-foot VuePoint Residents' Club, where residents have access to a state-of-the-art fitness center as well as a movement studio for yoga and stretching classes. Another standout amenity, the arts and crafts studio features large mountain-facing windows to take in amazing views while painting, drawing, and crafting. A great room is also available to host intimate gatherings or attend fun events put on by the community.
The outdoor amenities are equally impressive, offering two sparkling swimming pools: a 4,300-square-foot resort-style swimming pool and a 2,100-square-foot lap pool. There's also a poolside lounge area for relaxing, mingling, and lounging as well as a community fire pit and outdoor barbecue areas. Residents can enjoy a friendly outdoor game of pickleball at one of the five on-site courts, or they get in a leisurely jog or bike ride on one of the many walking trails that weave throughout the 22 acres of parks and natural spaces in the community.
Location
There are many entertainment and leisure opportunities near the community as well as shopping, dining, and everyday necessities. Only a 30-minute drive from Altis, Palm Springs offers even more fun with a wide assortment of world-class restaurants, spas, shopping, and resorts. Closer to home, there are a wide assortment of gorgeous golf courses, and many popular Southern California attractions are accessible in under a two-hour drive. Also, under the famous Southern California sun, Altis residents enjoy moderate, warm weather year-round.