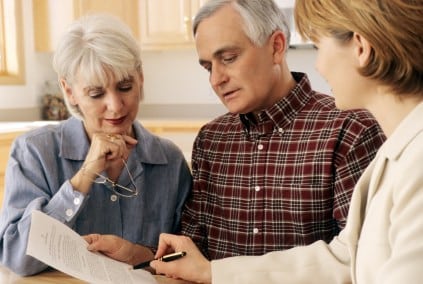 Buying a home is an expensive investment and one that should be taken with care. In most states, you can legally conduct real estate transactions without a lawyer. However, hiring an attorney can bring some added protection, particularly in more complex transactions.
Some states require you to hire an attorney for real estate transactions. These include Alabama, Delaware, Georgia, Massachusetts, New York, North Carolina and South Carolina. States, and even regions within states, can change their real estate requirements, so it is a good idea to check the requirements for your location before buying or selling real estate. You can find more information about your state requirements through the American Bar Association.
In states where you do not have to hire your own attorney, your closing may be handled by a title company. Your title agent will be responsible for ensuring that your contract is written to conform to the local laws and will be able to answer your questions about the documents. Yet the title agent is a neutral party who is not there to advocate for either the buyer or seller.
If your area does not require a lawyer for real estate transactions, you still may want to hire one to protect your interests. This is particularly important if you have a complex transaction or are dealing with a situation where you are concerned about any possible complications.
As a buyer, you may want to hire a lawyer if the home you are buying is a short sale, is bank owned or is part of an estate sale. A lawyer can protect your interests if you are buying a "fixer upper" or a home that may have structural issues or be at risk for other problems such as flooding, tornadoes or radon. It may also be a good idea if you are relocating and buying a home in an unfamiliar area.
When you are selling a home, a lawyer can help in similar situations. A lawyer can protect your liability if you are selling a home that is in distress or if you are selling a property you own with someone who is uncooperative (such as in the case of divorce). A lawyer can help sort through any complications if you are an heir or the executor of an estate, or if you have any judgments or liens from other properties in your background.
If you do hire a real estate lawyer, you will be responsible for the legal fees. These fees can vary from a few hundred to several thousand dollars, depending on the lawyer and the complexity of the transaction. Fees are often calculated hourly, though some lawyers may offer flat rates for services like document reviews.
While many people conduct successful transactions with just the help of a real estate agent, hiring a lawyer can help you cover your bases and protect your investment.