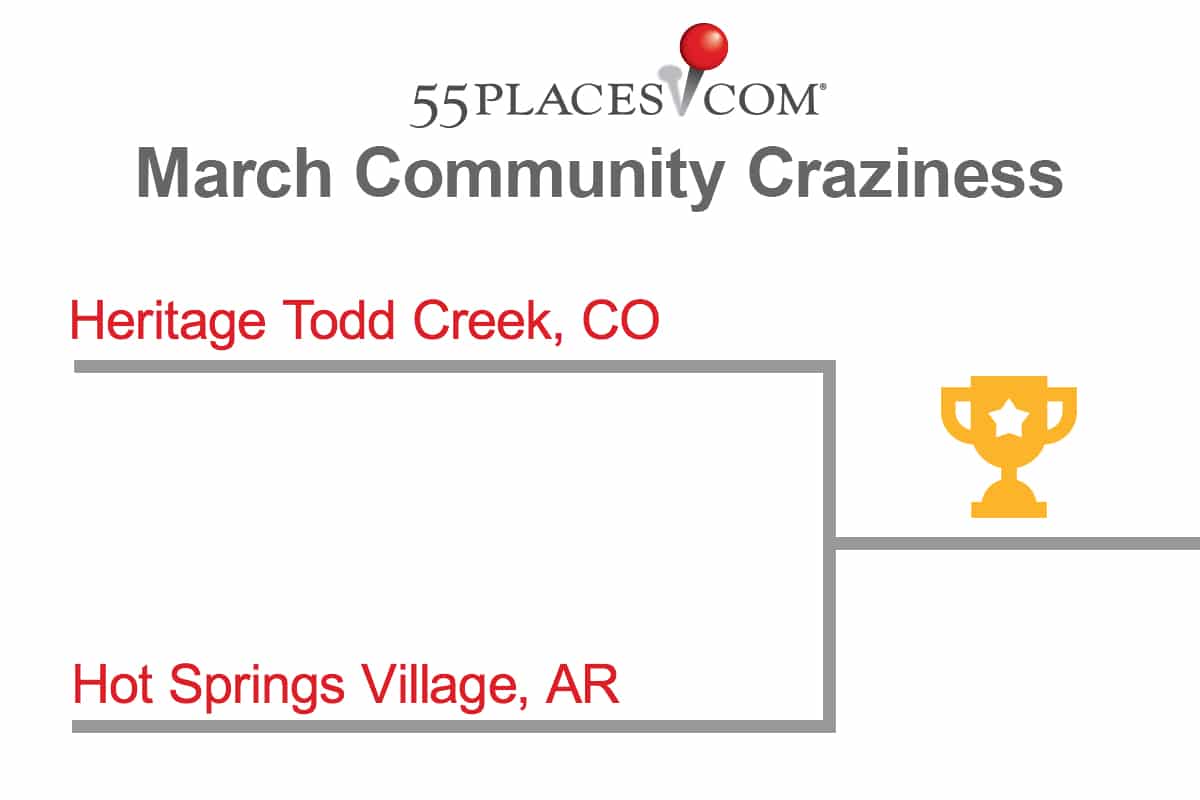 Welcome to the first annual March Community Craziness competition. Think that your community is a cut above the rest? Are your community's amenities simply too good to ignore? Has moving to your community changed your life? Each day we will feature at least one community matchup. When your community (or a community you know well) is featured in a showdown, cast your vote by clicking on the poll below. After you vote, you can tell us what sets your community apart by leaving a review on the community page. In the event of a tie, the winner will be decided by whichever community has the highest number of unique pageviews. The contest will be in the bracket style and will work just like any other major sports contest, with the winner of each round facing off against the winner of the next round. Disclaimer: Reviews are subject to approval and may be edited for clarity and accordance to company policy.
Which Community is Your Favorite: Heritage Todd Creek, CO or Hot Springs Village, AR?
Heritage Todd Creek is a Lennar Homes 45+ active retirement community in Thornton, Colorado. The community is spread across 700 acres and will feature 1,300 homes upon completion. Residents enjoy luxurious resort-style living in a community that features breathtaking views of the Rockies, an 18-hole golf course, and a clubhouse. Whether you enjoy golfing, mingling with neighbors, taking part in any of the dozens of clubs and interest groups or simply letting your cares melt away by the pool, there is something for everyone in Heritage Todd Creek.
Hot Springs Village is a sprawling gated community nestled in the Ouachita Mountains in Central Arkansas. The community was started in 1970 and will offer 9,500 homes, nine golf courses, and countless amenities and social clubs. Residents of this active adult community enjoy access to world-class attractions, quality healthcare, great restaurants, and unique shops. Hot Springs Village is renowned for its incredible housing options, low property taxes, and temperate climate.