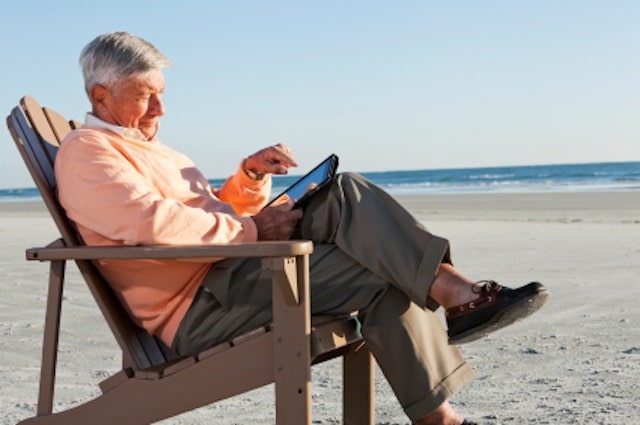 Many colleges around the world offer free or low-cost online classes for seniors and active adult learners. Today, there are several organizations designed to help students research their online learning options, as well as websites which offer their own interactive courses or lecture series.
Here are seven great resources to help you explore online education options.
OpenCourseWare Consortium
The OpenCourseWare Consortium is a worldwide organization which brings together hundreds of higher education institutions. This organization makes it easy to find free courses and educational resources on a wide range of topics. There are participating institutions from around the world, including top American universities, such as MIT, UC Berkeley and the University of Notre Dame.
Open Education Database
While the Open Education Database helps online learners find free open courses, it also makes it easy to explore for-credit learning options. Whether you are seeking a degree or simply want to expand your horizons with lifelong learning courses, the Open Education Database can put you in touch with the right programs to reach your goals.
Khan Academy
Online learning is easy at the Khan Academy. This popular website focuses on teaching math, science, economics and finance, and computing. There are also some humanities classes, such as American civics and history. This free program offers video lectures as well as interactive learning. You can even learn to code your own video games through computer programming.
SeniorNet
Designed specifically for older learners, SeniorNet makes technology more accessible through affordable, supportive classes. Members can learn basic computer skills or further enhance what they already know. Local learning centers are available for classroom instruction and members also have the option of taking online courses.
OnlineCourses.com
Formerly known as LectureFox, OnlineCourses.com is another organization which makes it easy to find free and open courseware from educational institutions around the world. Featured institutions include Harvard, Yale, U-Mass and MIT. You can search for an appealing degree program or create your own curriculum with courses from many different subjects. The site also lets you track your progress as you learn.
TED Talks
If you prefer to learn from short lecture series, you can discover a wide range of topics through informational TED talks. This popular website began with free talks on Technology, Education and Design, yet has expanded to now cover nearly any subject. You can learn from TED talks alone or use these video lectures to enhance your other online learning.
Einztein
If you want to connect with other online learners, you can sign up for Einztein. Billed as The Social Learning Network For Smarter Education, Einztein is a free social network specifically designed for higher education students and lifelong learners. Members can use Einztein to find out about online learning opportunities, form study groups, collaborate on projects or otherwise share resources.
Whether searching for a degree program or learning more about a favorite topic, there are online educational programs that will help you reach your own lifelong learning goals.