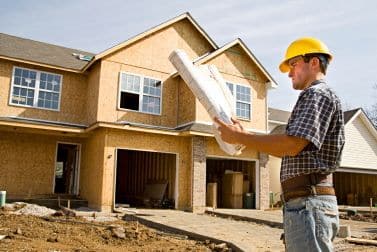 When shopping for an active adult community, retirees are frequently drawn to the idea of buying a newly built home. For many active adults, however, choosing an available resale home ends up being a great alternative. There are pros and cons to either option, so it's often best to learn more about each when looking for your next home. Here are notable differences in home design and community togetherness in new versus resale homes.
Home Design
Buying a new home and being involved throughout the building process gives you more control over many home design features. You can choose such basics as the lot, the floor plan, and the exterior elevation. Many builders let you semi-customize your home layout with a variety of structural upgrades, such as room extensions, bay windows, fireplaces, and bonus rooms. Some homes even offer optional lofts or basements.
When it comes to the interior design, building a home lets you choose every detail. You can pick out cabinets, countertops, door and drawer hardware, light fixtures, carpets, and more. Of course, your design choices will be limited to what is offered through the builder. And all of those options and upgrades will quickly add up, possibly making your new home much more expensive than you had expected.
With a resale home, these structural and design decisions have already been made by the original owner. If you happen to find a resale home that has all of the features you would have chosen when building, it may be cheaper now that it is being sold as a finished product. When a resale home has the basic structural design that you want, you can always change out design elements such as countertops, cabinet hardware, carpet, and appliances later on. This is preferable to some homebuyers because remodeling an existing home doesn't have the same limitations as during building, when a buyer can only choose from the builder's available options.
Outdoors, there are some common landscaping differences between new and resale homes. With new homes, original homebuyers may move in before their lawns or landscaping are even finished. Once the grass and plants are in, it will take some time for them to grow into a lush setting. Resale homes, on the other hand, often have more mature landscaping with established trees, plants, and lawns.
Community Differences
In addition to the home features, there are some social differences associated with buying new or resale homes, particularly in active adult communities. The first homebuyers in a development often bond together during the growth of the community. They can help establish the first homeowner's associations and celebrate together when new community amenities are opened. The first residents in the community might still be waiting for promised features like community clubhouses, swimming pools, and recreational facilities.
Those who buy a resale home in a more established active adult community will not go through these early waiting periods. Community clubhouses and other amenities are often already built and fully functioning. This is a selling point for many residents, but some retirees prefer to be in on the early stages of a community instead of navigating and learning an existing system.
Choosing whether to buy a new or resale home is largely a matter of preference, yet it's a good idea to be open to both possibilities. You may be surprised when you keep your options open and discover an opportunity that you might not have otherwise considered.