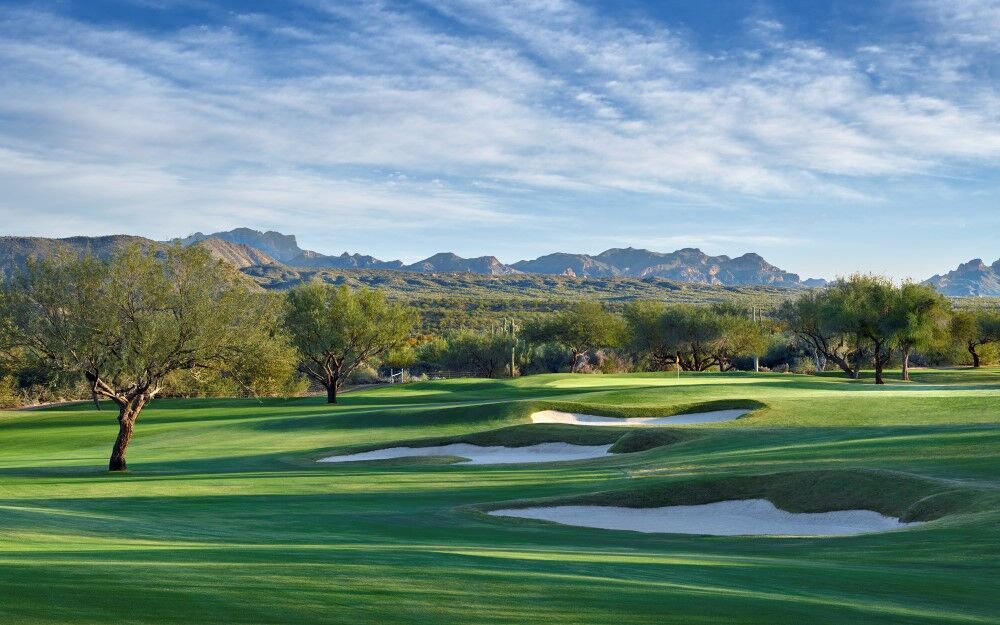 Creating a challenging golf course is no easy feat. Not only do you have to consider the topography, drainage issues, and other elements involved in creating good landscape architecture, you also need to create a course that's going to be appealing to a broad range of golfers who fall within a variety of skill levels.
It makes sense that many, but not all, of the best golf course architects are former players. After all, who knows better what will interest a seasoned golfer while also being accessible to first-time players? If you're looking to play at some of the country's top courses, look for those designed by these professionals.
Robert "Bobby" Trent Jones Jr.
No list of golf course architects would be complete without Robert Trent Jones, Jr. Although he is now retired, he laid out more than 250 courses, including some of the top U.S. courses, during his career. He literally wrote the book on navigating golf courses. Throughout the late 1960s, 1970s, and 1980s, his courses were considered the gold standard.
Jack Nicklaus
With 18 major championship wins during his career, including six Masters titles, Nicklaus knows a thing or two about golf courses. Nicklaus began designing courses in the mid-1970s, at first with collaborators Pete Dye and Arnold Palmer, and later by himself. Nicklaus Designs, the company Jack owns with his sons and son-in-law, has designed eight of the top 100 courses on Golf Digest's list of the top courses in the world.
Greg Norman
Another professional golfer turned golf architect, Australian Greg Norman won 91 international tournaments throughout his long and storied career. Greg Norman had a reputation for an aggressive style of play that, combined with his blond hair, earned him the nickname "The Great White Shark". His golf course design company, founded in 1987, has created more than 100 courses around the globe and has a distinct focus on sustainability and innovation.
Pete Dye
Called by many the greatest golf architect in the United States, Pete Dye comes from a long line of golfers. In fact, his wife, Alice, is a former U.S. amateur champion. Dye begin designing courses in the 1960s and, to date, has created nearly 150 courses, many of which are located at top resort hotels in the United States. Throughout the years, Pete Dye and his team have stacked up several awards including being Architect of the Year by Golf World magazine and was bestowed with a Doctor of Landscape Architecture degree from Purdue University.
Tom Fazio
Florida resident Tom Fazio has been designing championship golf courses since the mid-1970s. He has since created more than 120 courses and has more courses named to Golf Digest's list of 100 top courses in the United States than any other golf architect in the world. Tom Fazio's designs are not only known for being challenging, but also for reflecting the natural space of their environments and for seamlessly transitioning between topographical fluctuations.
All golf courses are not created alike. If you're looking for a course to challenge and delight you the next time you go on a golf vacation, look for courses designed by Trent Jones Jr., Nicklaus, Norman, Dye, or Fazio.