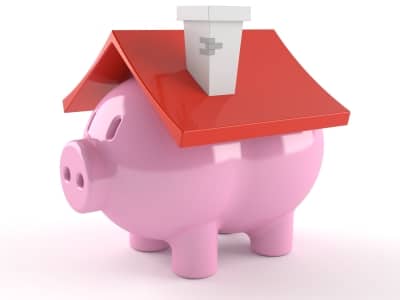 Many active adults are looking for budget-friendly homes, yet a home that is affordable for one homebuyer may be out of the reach of another. When looking for an affordable home in your ideal community, what does budget-friendly mean to you? When looking to buy your next home, here are some things to keep in mind.
Set a Budget
According to Money magazine, not setting a budget is one of the biggest home buying mistakes you can make. Too often, homebuyers get wrapped up in the idea of choosing a dream home and they forget to consider how much of their income they want to spend on housing. This can be an especially important point for retirees (or soon-to-be-retirees) who are living on a fixed income. You don't want overly expensive mortgage payments to put you at risk of running through your savings.
To be safe, experts often recommend that your mortgage and other debts should not exceed 36 percent of your income before taxes. These guidelines are used by a variety of online calculators to help you decide how much home you can afford, yet sticking to financial recommendations may not be enough to help you set your own definition of a budget-friendly home.
Consider your Lifestyle
Empty nesters and retirees often look forward to many different pursuits once they have more time to themselves. Maybe you want to travel, buy a boat, take up a hobby, or spend more time going to cultural or sporting events. Whatever your interests, your plans are likely to cost money, and you don't want your housing expenses to keep you from doing the things you love. Estimating the costs of your interests and factoring them into your budget may make it easier to cut back on the price of your next home.
Remember Additional Expenses
It's also important to consider all of your housing expenses, and not just the sales price, when choosing a budget-friendly home. You will have to factor in property taxes, homeowners' association fees, and any other community or regional fees. You will also want to research the cost of utilities, as both the size and location of your new home can greatly change its expenses.
For many homebuyers, looking for a budget-friendly home means making some compromises. You may decide to buy a smaller home or look for a home in a less expensive area. Many online resources let you limit your search to homes under a certain price. However, doing some research to decide your own budget-friendly range will help you more easily find the right home for your needs.
How do you define a budget-friendly home? Do you have tips which might help other homebuyers? Share them in the comments below.