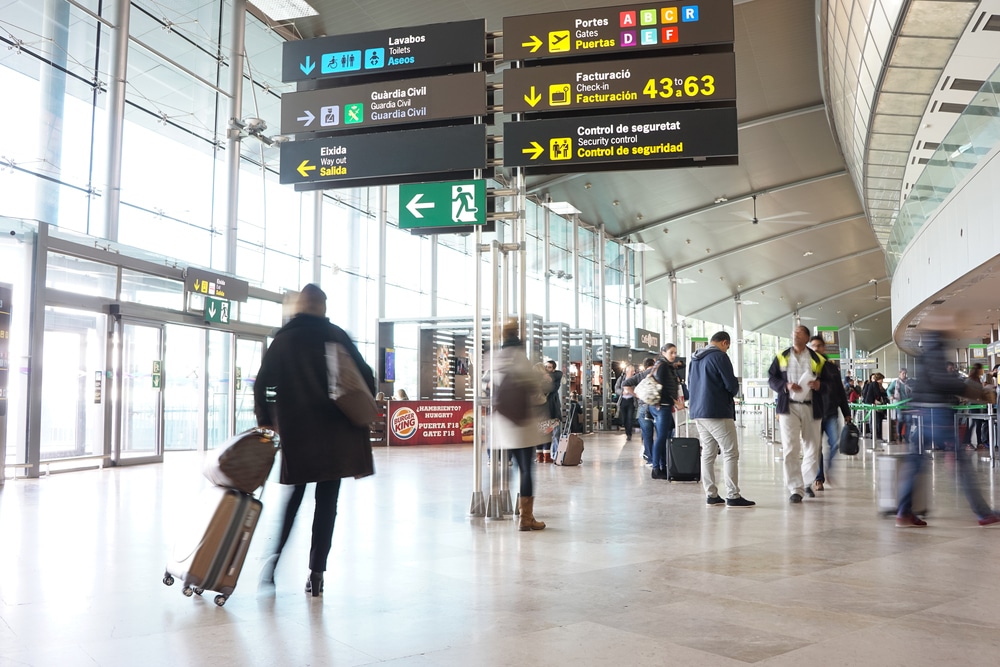 Whether it's a bucket list trip to a spectacular destination or just visiting friends and family more often, one of the greatest aspects of retirement is finally having the time to travel without having to worry about checking in at the office or coordinating co-workers to cover your shifts.
While most are wowed by pools, tennis courts, and the group activities active adult communities offer, one of the more overlooked perks of the active adult lifestyle is the maintenance that's provided by the homeowners' association.
Many communities take care of lawn mowing, snow shoveling, and even maintenance of your home's exterior. These lock-and-leave communities make everything from a weekend getaway to a month's long road trip worry-free, knowing that your home will be in great shape when you return.
With home maintenance settled, you'll just need to consider what kind of travel you'd like to do. Below is some food for thought that can help guide your decision-making process when looking for a home in a low-maintenance active adult community:
Jetsetters, Prepare for Take Off
If you envision lots of overseas travel and other long trips, odds are you'll be making frequent visits to the nearest airport. Now if you were already a frequent flyer, whether for business or pleasure, you likely have an idea of which airports you liked and which you don't really care for. If retirement, though, has finally allowed you the opportunity to travel as much as you'd like, then be sure to factor in area airports into your decision-making process.
Airports like Atlanta's Hartsfield-Jackson International Airport and O'Hare International in Chicago are among the country's busiest airports and, as such, offer loads of daily direct flights to a huge variety of destinations. It is a bit of a trade-off though, as these airports experience a great number of delayed flights, lost bags, and are designed with an emphasis on moving lots of people through quickly as opposed to comfortably.
If you prefer a more relaxed experience, you're in luck. Some of the airports consistently rated as the best overall — like Phoenix Sky Harbor International, Portland International, and San Diego International — are also in some of the most desirable markets for active adult communities.
For the Cruise Ship Connoisseur
The cruise industry is undergoing something of a revolution right now with modern mega-ships like Royal Caribbean International's Oasis class and Norwegian Cruise Line's Breakaway class ships offering amenities and luxuries that would have been unthinkable only a few years ago.
Cruises remain a popular pastime for active adults and, not by coincidence, some of the busiest ports of departure are located in areas with some of nation's most exciting active adult communities. Florida is the undisputed king the king of the cruise industry with the top three departure ports worldwide.
The Port of Miami and Port Lauderdale in Fort Lauderdale rank number one and two, respectively, and offer those with their sea legs an incredible variety of cruise experiences. Southeast Florida is also one of the country's hottest areas for active adult living with options to suit just about any taste or budget.
Port Galveston in Texas is the only US port in the top ten that's not in Florida and nearby Houston is the home of some of the most innovative active adult communities in the country, including Del Webb Sweetgrass and The Village at Tuscan Lakes.
If You're an RV'er or Road Tripper
By car or RV, hitting the open road is about as American as it gets. Finding the right retirement location if you love traveling America's roadways is largely a matter of taste. Beach bums won't do well retiring in Vermont and ice fishers won't care much for Las Vegas.
Beyond that, look for cities or areas with two or more major interstates running through them. Nashville and Atlanta in the southeast are well-served by highways running in all directions. Dallas-Fort Worth is much the same, while residents of California primarily only have north/south roadways to worry about.
Be sure to incorporate your current interests when looking for a place to retire along with leaving the door open to new interests and passions that may develop. After all, part of the fun of retirement is having time to explore new hobbies and interests.
Our country's national and state parks are among the nation's treasures and offer a spectacular and low-cost setting in which to explore new activities, whether that be hiking and cycling or bird watching or wildlife sketching.
Knoxville, in Eastern Tennessee, for instance is ideally situated along major roadways and within a half-day's drive from the stunningly beautiful Great Smoky Mountains National Park, and the Chattahoochee and Cherokee National Forests.
Whether your idea of traveling is hitting the open road or getting another stamp in your passport, there's a perfect 55+ community that will help you travel as much as you wish.