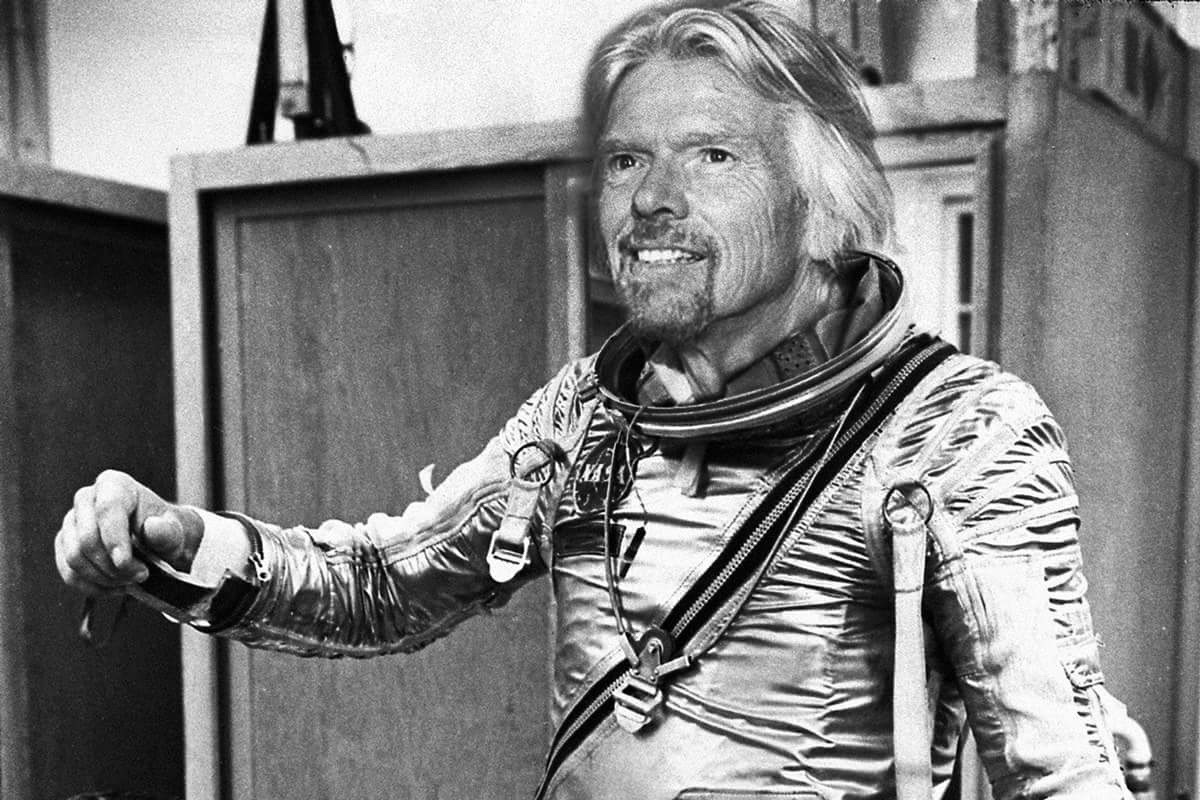 Retirees looking for an out-of-this-world retirement destination are just in luck! Virgin Group founder and British billionaire/entrepreneur Sir Richard Branson has just announced plans to develop the first active adult community on the moon. The Landings at Lunar Colony, which will be situated on the moon's north pole, will feature intergalactic single-family home designs and unique amenities that will provide a vibrant and active lifestyle for retirees.
As an added bonus, the first homebuyers to sign up for the community's VIP list will receive two complimentary tickets on the Interstellar Starship for their voyage to The Landings at Lunar Colony. The Landings at Lunar Colony will be unlike any other age-restricted community in the world - literally.
According to a press release, Virgin Group plans to build just 275 single-family homes, making this development a close-knit and welcoming setting. The developer plans to unveil its innovative floor plans from its Apollo and Discovery collections at a later date but will build homes with low-maintenance exteriors, energy-efficient materials, and spacecraft-style designs.
These single-family homes will come equipped with clean oxygen filtration systems and gravity security throughout. They will also have at least two bedrooms, spacious walk-in closets to hold at least three space suits and two pairs of moon boots, two bathrooms, a guest hibernation pod, and an attached two-rover garage. Some of the new space technology being built into the homes will include waste-recycling plumbing that can convert waste into energy and clean water to be reused throughout the home while helping drive down monthly utility costs.
Homes will also be situated on the lunar north pole, which provides the most direct sunlight that will be captured by a solar powered roof and side exterior panels that will be converted and used to power smart home gadgets and to heat the home. The lunar north pole is also an ideal location for all homesites because it offers enough privacy between each home as well as provides a smooth terrain to travel across via space rovers.
Although final floor plans and pricing have yet to be finalized, homebuyers can rest assured knowing that Virgin Group will offer quality-built homes that come in a variety of sizes, styles, and price points.
The Landings at Lunar Colony will also host magnificent amenities that are sure to keep residents active and healthy.
Plans call for a two-story asteroid-shaped clubhouse that will feature galaxy-class amenities like an indoor gravity pool and spa, oxygen bar, internet café, skylight and sun viewing rooms, game rooms, SpaceX restaurant, meteor gardens, outdoor crater pool, rocket refueling stations, space suit cleaners, and an 18-hole lunar golf course. The community will also provide self-driving transit services for residents to get around the neighborhood and its amenities.
In addition to these great amenities, residents will also have an on-site space lifestyle director who will help plan activities and events that help neighbors share similar interests as well as organize safety protocols and emergency evacuations in case of meteor showers or UFO attacks.
Residents will have plenty of social options to choose from to keep their calendars busy as the moon orbits planet Earth. Some of the activities and clubs will include intergalactic discussion group, astronomy club, science fairs, space golf, poker, bridge, swim club, X-Files support group, and day trips to nearby space stations or Mars. Homebuyers interested in this outer space and once-in-a-lifetime experience should check out the progress of The Landings of Lunar Colony and be one of the first to live on a 55+ community on the moon.
And Happy April Fools' Day.