There are many reasons why residents love living in Sun City Grand, a 45+ active adult community in Surprise, Arizona. Homeowners of this sought-after Phoenix area community can enjoy the golf course and other sporting facilities, convenient location, active lifestyle opportunities, and affordable homes. Read on to learn about just some of the reasons that residents love calling Sun City Grand home.
Surprise, AZ Area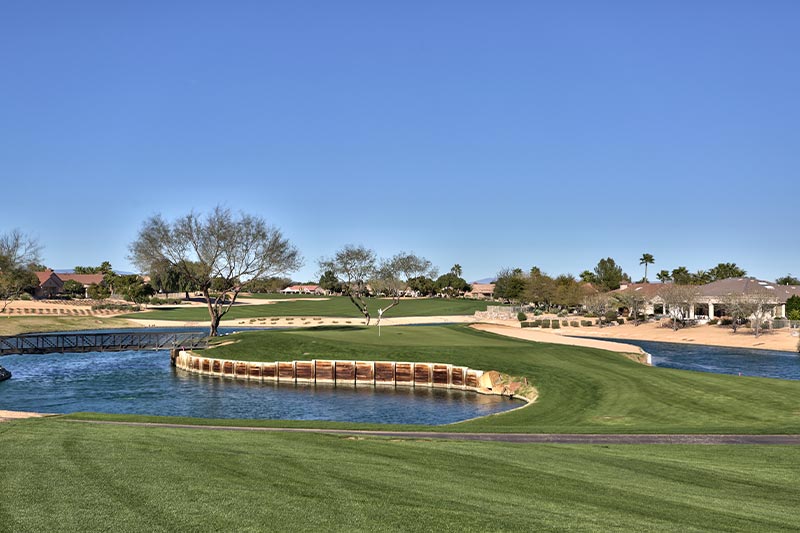 Sun City Grand is a 45+ active adult community comprising over 9.800 attached and single-family homes as well as condos. It's less than a 10-minute drive from downtown Surprise, a lively city of almost 150,000 people, which brings all the big-city amenities within easy reach of Sun City Grand's residents.
Sun City Grand is also a 40-minute drive from the center of Phoenix, Arizona's capital city, which puts even more recreational and cultural activities within reach. These include major museums and galleries, performing arts venues, fine dining, a thriving bar and cocktail scene, and several major league sports teams.
In total contrast, Sun City Grand is on the very northwestern edge of the Phoenix urban area, and some homes even look out over the Arizona desert landscape. All residents here enjoy the fact that they can be out driving in the desert in a matter of minutes. The community is also less than a 20-minute drive to the White Tank Mountain Regional Park, a state park that covers almost 30,000 acres of desert and mountains, with opportunities for hiking, boating, birding, camping, kayaking, fishing, and many other activities. The Grand Canyon is about a four-hour drive to the north.
Sun City Grand Amenities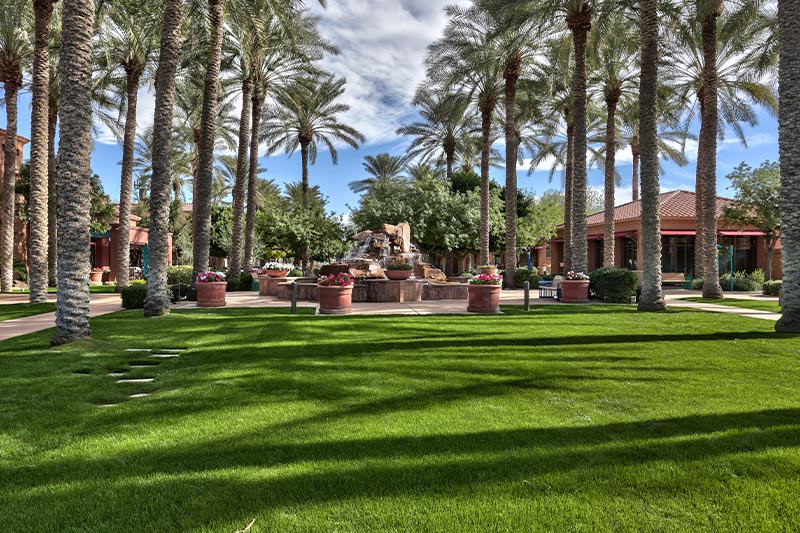 Residents don't have to leave Sun City Grand to have access to numerous amenities and the community particularly appeals to sports enthusiasts. To begin with, there are four championship golf courses. On top of that, there are 11 lighted tennis courts, 22 lighted pickleball courts, eight bocce courts, horseshoe pits, a softball field, lawn bowling, and fishing lakes.
For swimmers there are five all-seasons pools, taking full advantage of the sunny Arizona climate. There are also several fitness centers as well as a dance and aerobics studio.
Lifestyle Opportunities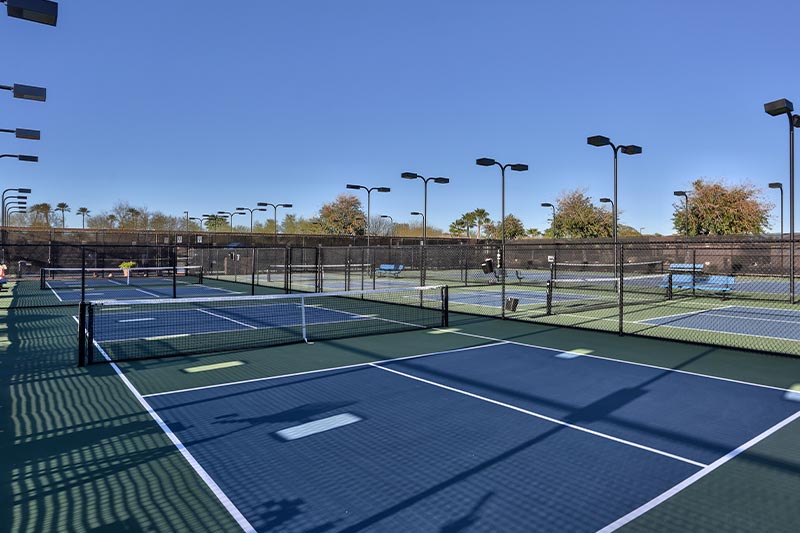 Sports also play a major part in the lifestyle opportunities at Sun City Grand, by way of clubs, groups, classes, and activities. These include billiards, bocce, bowling and lawn bowling, fishing, fly fishing, several golf groups for men and women, pickleball, softball, tennis, and table tennis.
Arts and crafts lovers also have plenty of opportunities to learn and share with groups for woodworking, stitchers, stained glass, scrapbooking, photography, music, drama and comedy, and ceramics. Residents also enjoy sharing card and board games. There are also plenty of social groups including a singles group, dancing, RV enthusiasts, and a baby boomers group.
Affordable Homes for Sale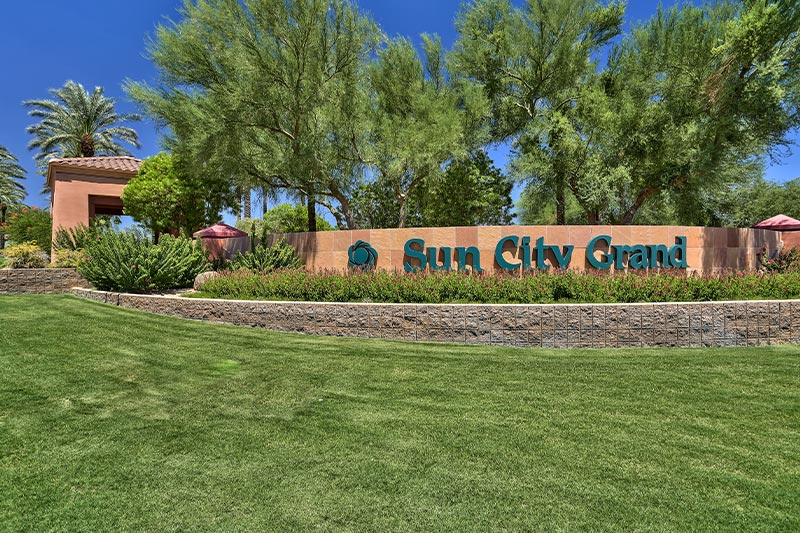 With over 9,800 homes, Sun City Grand has a wide range of options, including extremely compact condos at affordable prices. This gives people the option of checking out the community to see if it's the right place for them. An inexpensive condo allows anyone to live there for short periods at a time, without committing to a permanent move immediately.
These condos are ideal for downsizing with models offering 427 to 1,021 square feet. The condos have one to two bedrooms and bathrooms with one-car garages. Prices start in the high $100s.
If you've checked out Sun City Grand and decided it is the community for you, then there are numerous models of all sizes, including single-family homes with 3,388 square feet. These homes have two to three bedrooms, two to three bathrooms, and two- to two-and-a-half-car garages. Homes for sale go up into the low $1Ms.