If you've decided to retire to Arizona, there's a wide range of active adult communities to choose from. Many of them offer similar amenities like social clubs, golf courses, and swimming pools, but there are still differences that you might need to take into account.
The two communities of Sun City Festival and Victory at Verrado have several things in common. They will both be appreciated by people who want to belong to an active adult community but don't want to be in the heart of a big city like Phoenix. Both are west of the city center beyond the edge of Phoenix's urban sprawl, and both are surrounded by Arizona's magnificent desert and mountain landscape.
The two communities are on opposite sides of the White Tank Mountain Regional Park with easy access to it. Both are within a 20- to 30-minute drive of the entrance to this park, which covers almost 30,000 acres and has over 50 miles of hiking trails as well as trails for biking and horseback riding. There are also camping and picnicking facilities, a Nature Center, guided walks, and many other organized activities.
So what, then, are the differences between Sun City Festival and Victory at Verrado?
Size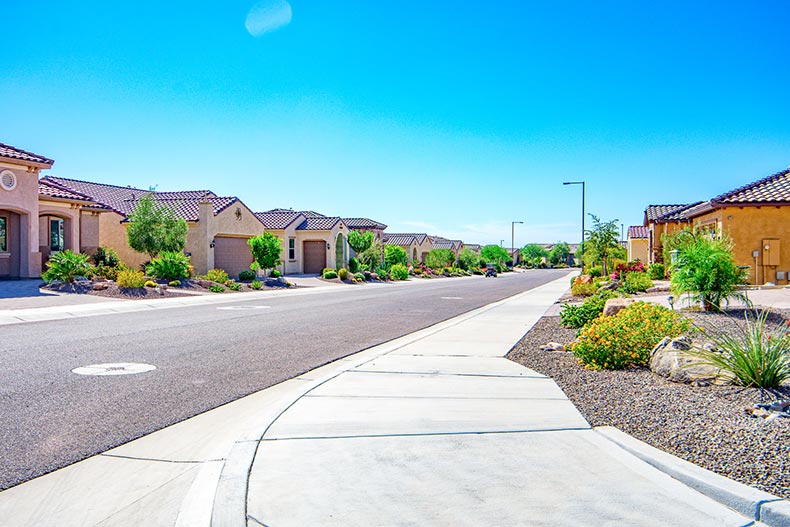 Sun City Festival is twice as big with 7,200 single-family homes, while Victory at Verrado has 3,500 single-family homes. Sun City Festival also has a lower age restriction of 45+, while Victory at Verrado is for the 55+ active adult.
Location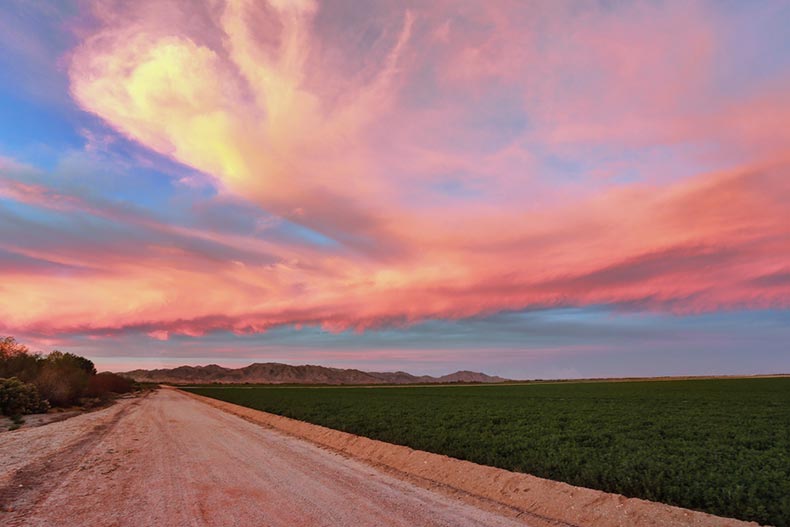 Both communities are technically in Buckeye, a fast-growing city of about 70,000 people, but Sun City Festival is a 35-minute drive north of Downtown Buckeye and is geographically closer to the city of Surprise. Victory at Verrado is 25 minutes from Downtown Buckeye and about 20 minutes from Litchfield Park, a small city of about 6,000 people.
If you want to take advantage of the big city's attractions, Downtown Phoenix is a 35-minute drive from Victory at Verrado and 50 minutes from Sun City Festival.
Amenities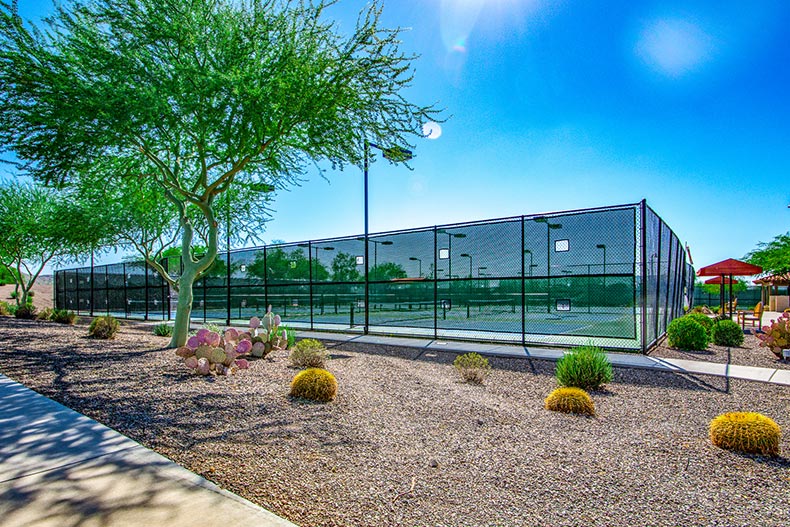 Despite their difference in size, both communities offer similar amenities. Each has a golf course and other sports facilities including tennis and pickleball courts. Both have fitness centers and arts and crafts studios.
Sun City Festival has a swimming pool and a lap pool, but Victory at Verrado has the edge with three pools and a lap pool. The latter also has both a vineyard and an olive grove.
Lifestyle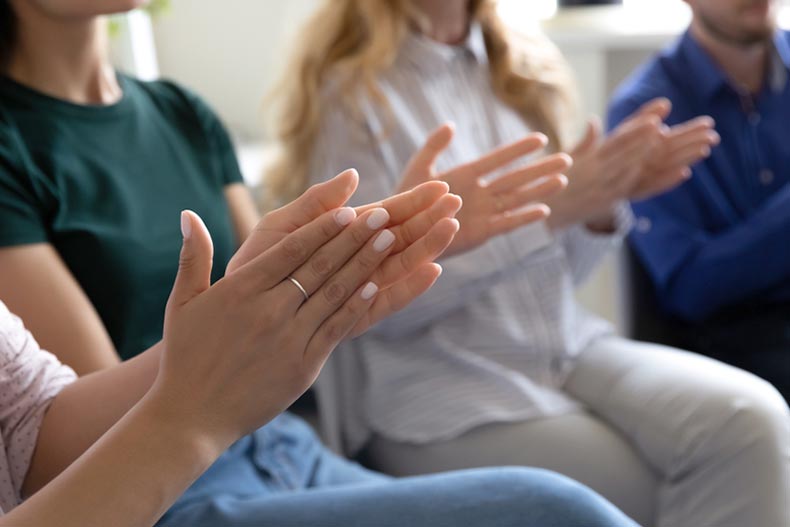 If you have several interests and enjoy belonging to social clubs, or if you like going to classes to learn new things, then you might prefer Sun City Festival. This larger community naturally has more going on because almost twice as many people live there. There are clubs for sports including golf, tennis, bowling, and pickleball as well as for hiking. Other activities include a computer club, a gourmet club, a dance club, and a gardening group.
Victory at Verrado does offer a number of clubs and classes, including golf, poker, yoga, dinners with winemakers, chef demonstrations, fishing, dancing, and live music.
Models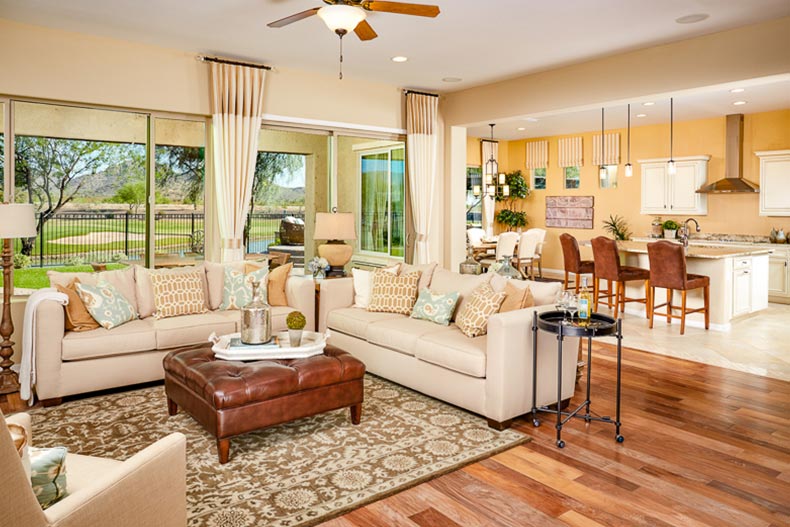 Both communities offer numerous models and configurations to choose from. The smallest homes at Victory at Verrado are 1,222 square feet with two bedrooms, two bathrooms, and an attached two-car garage. The largest models have 3,500 square feet with three bedrooms, a den, three-and-a-half bathrooms, and a three-car garage.
The smallest models at Sun City Festival are 1,099 square feet with one bedroom, a den or second bedroom, two bathrooms, and a two-car garage. The largest homes in this community are 3,343 square feet with three bedrooms, two-and-a-half to three-and-a-half bathrooms, and a three-car garage.
Prices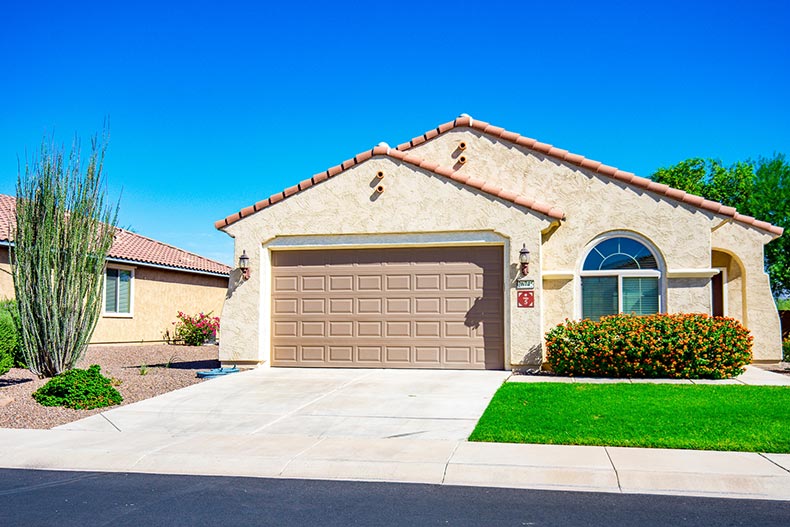 Current prices at Sun City Festival start in the mid $400s and top out in the low $1Ms, while homes in Victory at Verrado start in the low $400s and go up to the low $1Ms as well. The larger community of Sun City Festival has more homes available in the $500s. Also, at any one time, the larger community is likely to have many more homes on the market.
Request more information about Sun City Festival.