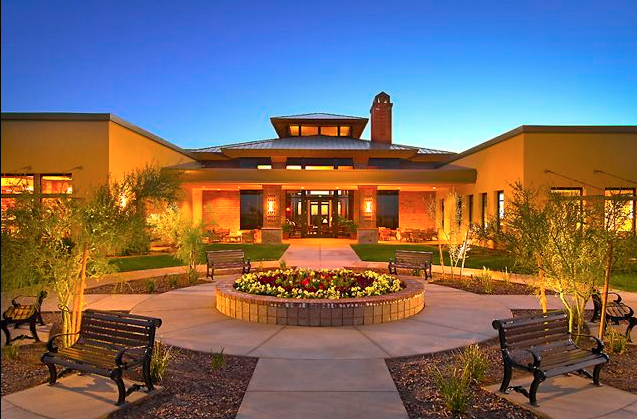 If you've always marched to the beat of a different drum, then a traditional retirement community might not suit your unique lifestyle. Luckily, there are many niche retirement communities across the country that cater to different active adult lifestyles. From culturally oriented developments to artsy or hippie environments, retirees are sure to find a great retirement community as unique as they are.
Escapees CARE
Spending your golden years in an RV and exploring the open road is great, but it's also necessary to take a pit stop when needed. Escapees CARE in Livingston, TX, is like a safe haven for retirees who live and travel full-time in an RV. The center provides Boomers with medical care and professional assistance as well as meals and snacks during their stay. It also allows retirees to park their vehicle on their grounds while they get the care they need before hitting the road again.
Aegis Gardens
Aegis Gardens in Fremont, CA, was built specifically for the Chinese American community. It's designed around Chinese culture by implementing unique architectural styles and interiors that are based on the principles of feng shui. Aegis Gardens has a staff fluent in different Chinese dialects as well as English to assist its residents. The community celebrates both American and Chinese holidays and offers traditional cultural activities like calligraphy classes, Mahjong, Tai Chi, and classic games like bridge and bingo.
Nalcrest
Believe it or not, there is a retirement community just for retired postal workers. Yes, this community actually exists in Central Florida. Nalcrest is the letter carriers' retirement community, which was founded in the 1960s and provides affordable housing with a total of 500 garden-style apartments. Retired postal workers can also relax in peace knowing that dogs aren't allowed in the community.
ShantiNiketan
This 100-acre 55+ community in Tavares, Fl, was designed to cater to Indian American retirees. It provides an on-site prayer room, meditation hall, movie theater, vegetarian cuisine options, and a gym. ShantiNiketan continues to build new phases and will have 1,000 condos upon completion.
Lasell Village
You'll never stop learning in Lasell Village in Newton, MA. This senior housing community is a never-ending educational experience where residents are required to take a minimum of 450 hours of learning and fitness activities a year at Lasell College. Residents enjoy an active and intellectually enriched lifestyle as well as recreational facilities for a socially vibrant atmosphere. Besides lifelong learning opportunities, Lasell Village also provides independent and assisted living services as well as short-term and long-term care.
NoHo Senior Artists Colony
Targeted for those 62 years and up is NoHo Senior Artists Colony in North Hollywood, CA. This retirement community was developed exclusively for actors, artists, writers, and anyone else who desires an art-filled lifestyle. Located next to a performing arts theater, this community is convenient for residents because they get to access the theater during off hours to practice their talents. NoHo offers art classes, film programs, and other educational services that help retirees explore their creative passions.
Rocinante
Just because you're retired doesn't mean you give up on the things you love. That's why Rocinante is the perfect retirement destination for hippies. This active adult community in Summertown, TN, allows residents to build their own cabin homes and live as close to nature as possible. This 100-acre community provides a simple and rural lifestyle that's all about living out the principles of the hippie movement.
Carefree Cove
Developed exclusively for the LGBTQ community, Carefree Cove is a beautiful retirement community consisting of 165 acres of lush landscaping in Boone, North Carolina. Spacious one-acre homesites, a gated entry, and rustic-style designs provide residents with a tranquil and safe environment.