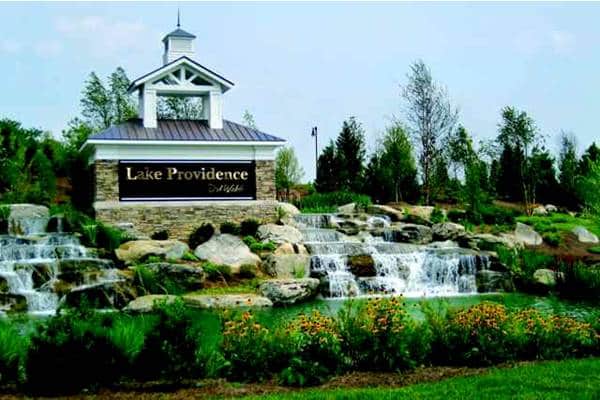 Along with sunshine, gorgeous scenery and resort-style amenities, the perfect retirement destination also includes retirement-friendly tax laws. While you should consult a tax professional for more specific information, here is an overview of some of our favorite low-tax retirement communities.
1. Sun City Peachtree — Griffin, Georgia Just 35 miles south of Atlanta, Sun City Peachtree is a sprawling 55+ community which offers an impressive line-up of amenities including an 18-hole golf course, a 45,000 square-foot clubhouse, and fabulous tennis facilities. In Georgia, Social Security income is exempt and residents over the age of 65 may qualify for property tax deductions.
2. Lake Providence — Mt. Juliet, Tennessee Del Webb's Lake Providence community features a spacious, amenity-rich clubhouse which overlooks a 15-acre lake. Residents can enjoy many resort-style activities, as well as boating, fishing, kayaking, or enjoying a performance at the outdoor amphitheater. Tennessee has no state income tax, which means no tax on Social Security and retirement income as well.
3. Sun City Anthem — Henderson, Nevada Perched in the foothills of the Black Mountains above the glittering Las Vegas Strip, Sun City Anthem is a sprawling active adult community with over 7,000 homes, three clubhouses, two 18-hole golf courses, and a wide range of amenities. Nevada is a tax friendly state with no state income tax, no inheritance tax, and no estate tax.
4. The Villages — The Villages, Florida With plans to expand to over 75,000 homes, The Villages is the largest active adult community in the world. This 55+ community is a town in itself with retail centers, medical facilities, recreation centers, and other services. As a retirement haven, Florida offers sunshine and tax-friendly laws such as no state sales tax and certain homestead exemptions on property taxes.
5. Sun City Hilton Head — Bluffton, South Carolina Del Webb's Sun City Hilton Head is an age-restricted community which exudes Southern charm while letting active adults enjoy one of the state's most popular resort destinations. Highlights include over 8,000 homes, a lovely Town Center and Amenity Complex, and 36 holes of championship golf. South Carolina does not tax Social Security benefits and also offers retirement income deductions.
6. Heritage Shores — Bridgeville, Delaware Located in Southern Delaware's Sussex County, Heritage Shores features homes designed by a variety of builders, an 18-hole championship golf course, and a spacious clubhouse with numerous amenities. As one of the most tax-friendly states for retirees, Delaware has no sales tax and no tax on Social Security benefits. Residents over 60 or 65 may also qualify for exemptions on retirement income and credits on property taxes.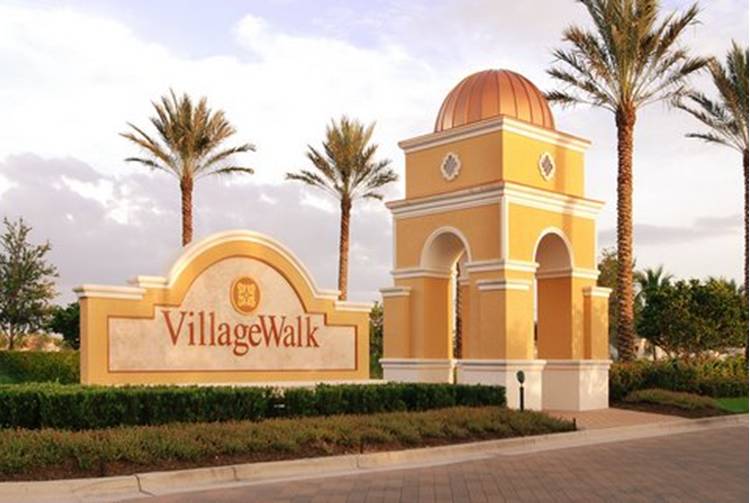 7. VillageWalk of Bonita Springs — Bonita Springs, Florida Retirees who prefer to live among all ages may find their ideal home at VillageWalk of Bonita Springs. This community may not have an age restriction, but it has plenty of resort-style amenities to support an active adult lifestyle. Plus, it enjoys Florida's tax benefits, such as no state income tax and homestead exemptions for permanent residents of all ages.
8. Robson Ranch — Eloy, Arizona Halfway between Phoenix and Tucson, Robson Ranch is a desert oasis which features amenities such as an 18-hole golf course, a spacious clubhouse, and beautiful grounds which include fishing lakes and walking trails. Arizona appeals to retirees with low income tax rates as well as exemptions for Social Security benefits and some retirement income.
9. Valencia Reserve — Boynton Beach, Florida Set in Southeast Florida's Palm Beach County, Valencia Reserve is a new active adult community which features a 41,000 square-foot clubhouse and semi-customizable single-family homes based on 17 different floor plans. In addition to having no state income tax, Florida also has no inheritance tax or estate tax.
10. Seasons at Prince Creek West — Murrells Inlet, South Carolina Nestled in the picturesque town of Murrells Inlet, Seasons at Prince Creek West is an age-restricted community with resort-style amenities and quaint, small-town charm. The community currently has a 9,000 square-foot clubhouse, but development plans will soon expand the amenity center to nearly triple its current size. South Carolina's tax-friendly laws for retirees include no tax on Social Security benefits, deductions on retirement income, and no inheritance or estate taxes.