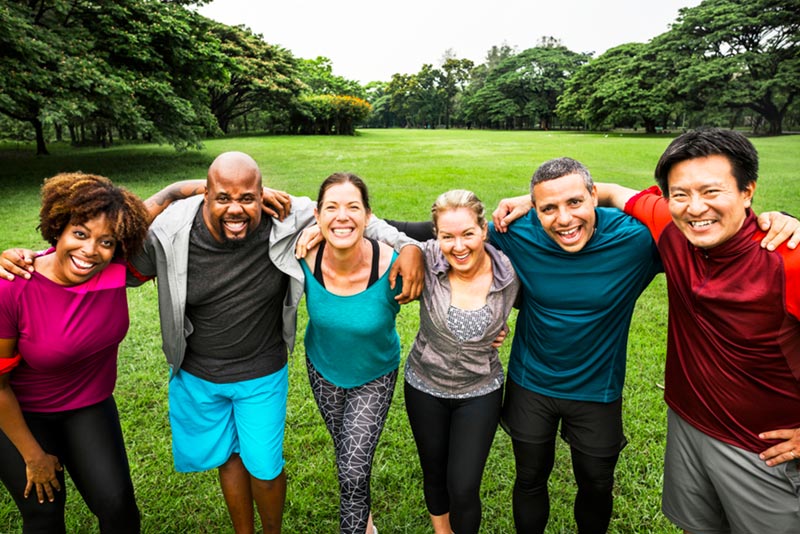 As one of the most popular retirement destinations in the country, Arizona offers a wide array of age-restricted active adult communities often hailed as some of the best places to retire in the state. This even includes the country's first active adult retirement community: Sun City near Phoenix.
While Sun City and many of the earliest communities were initially opened with a 55+ age restriction, there are now many age-restricted communities designed with even younger active adults in mind. The lower age restriction allows builders to sell to younger buyers while simultaneously giving the community a more youthful and active appearance.*
Communities With a 40+ Age Restriction
Sun Lakes
Located on the south side of Chandler, about 24 miles outside of Phoenix, Sun Lakes is a resort-style community that contains 6,683 residences. This luxurious setting includes five clubhouses, four 18-hole golf courses, three 9-hole golf courses, seven tennis courts, restaurants, sports courts, swimming pools, and more.
SaddleBrooke
The scenic Tucson community of SaddleBrooke is built into the base of the Santa Catalina Mountains, adjacent to the 1.78-million-acre Coronado National Forest. SaddleBrooke features many of the same amenities found at other resort-style communities, but it also an ideal location for outdoor enthusiasts. Hiking, camping, fishing, and skiing are just a few of the activities available outside of the community.
Westbrook Village
Located in Peoria, Westbrook Village offers large community amenities and a prime location. In addition to the more commonly found amenities, Westbrook Village includes a lapidary room, a photo lab, and a stained glass room. Social clubs, activities, and classes are also plentiful, which gives young residents even more ways to meet their neighbors and maintain an active lifestyle.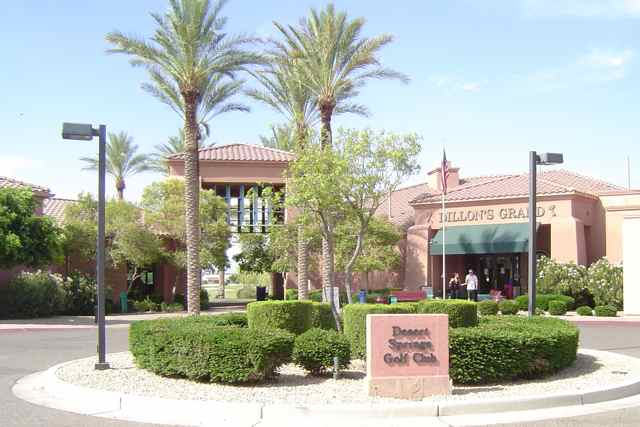 In 2008, Sun City Grand lowered their age restriction from 55 to 45 to attract younger more active residents.
Communities With a 45+ Age Restriction
Sun City Festival
Built by Del Webb, Sun City Festival in Buckeye includes 7,200 residences and a wide range of activities and amenities. The community is an oasis of activity in the middle of a tranquil environment at the base of the White Tank Mountains. The Sage Center houses most of the communities amenities, including the Arizona State University Lifelong Learning Academy, where residents can take classes on a variety of subjects.
Sun City Grand
Built from 1996 to 2005, Sun City Grand originally held a 55+ age restriction. In 2008, the residents voted to open up the community to younger buyers and lowered the age restriction to 45. Residents felt that by doing so, they could reach a larger pool of buyers and give the appearance of being a younger and more active community. The perception has helped differentiate Sun City Grand from communities like the original Sun City, which has an higher average age than the newer and younger Sun City Grand.
Trilogy at Vistancia
Trilogy at Vistancia is an upscale community with the feel of a small town. This 7,100-acre community features resort-style amenities as well as additional attractions like a movie theater, on-site restaurants, and many parks and natural spaces. The Center for Higher Learning offers a variety of classes, and The Alvea Spa is a full-service day spa that offers massages, nail care, and more.
*Note: Each of the communities listed above has different guidelines regarding age restrictions. In order to comply with federal housing guidelines regarding age-restricted communities, each of these neighborhoods only allows a certain percentage of residents to be under the age of 55. Please visit each community's page for more information on its age restrictions.