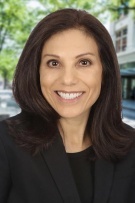 Alisa Snider
Keller Williams Valley Realty
Lic. #9333032 (NJ)
Alisa recognizes that buying or selling a home is one of the most significant events in a person's financial life. Her goal is to provide the highest level of service to all of her clients and to address any real estate questions or concerns. She will be your partner throughout the entire process whether you are buying or selling a home.
I found Alisa Snyder from Kelleher and Williams on 55 and Over. She is amazing. From the initial home looking process to the biding and then the closing.
November 4th, 2019
She was an amazing force! I would recommend her to both sellers and buyers. She knows her market. Does great research and is the best at hand holding.
August 20th, 2019
Alisa was great throughout the entire process.
May 29th, 2019
Showing 1 - 3 of 20 reviews