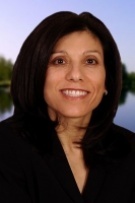 Alisa Snider
Coldwell Banker Residential Brokerage
Lic. #9333032 (NJ)
Alisa recognizes that buying or selling a home is one of the most significant events in a person's financial life. Her goal is to provide the highest level of service to all of her clients and to address any real estate questions or concerns. She will be your partner throughout the entire process whether you are buying or selling a home.
...Read More
Carol B.
Alisa is nothing short of a 5 Star agent. We enjoyed working together...she cares and is responsive, knowledgable, effective, detail oriented ...a real pro.
...Read More
November 12th, 2018
Mary M.
We made contact with Alisa through a random online contact and that certainly turned out to be a real stroke of luck.
...Read More
November 4th, 2018
Mary Jane L.
Alisa is a true professional. She cares about her client, and wants to achieve their goal.
...Read More
November 1st, 2018
Showing 1 - 3 of 14 reviews