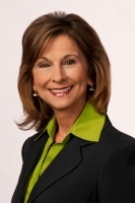 Blaga Bayer
ALC Ventures, LLC: Elite Texas Properties
Lic. #634534 (TX)
Blaga located to the Houston area after graduating from the University of Michigan in search of great job opportunities and has called it home ever since. Being a longtime resident, Blaga is intimately familiar with the neighborhoods and finding her clients the right place that suits their lifestyle, preferences and budget.
...Read More
Vince M.
We genuinely appreciated Blaga's timely response to all our home purchase needs. Working long distance can be a stressful experience but Blaga made it work smoothly.
April 4th, 2018
Carol-Dan .
We have never purchased a "previously owned home" before, and there was a HUGE learning curve for us.
...Read More
October 13th, 2017
Sandy T.
Blaga was wonderful to work with throughout the process. She handle both the sale of my old and the new homes.
...Read More
December 6th, 2016
Showing 1 - 3 of 4 reviews