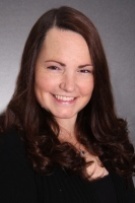 Janie Hickle
Coldwell Banker Residential
Lic. #RS327545 (PA)
Janie's understanding and commitment to excellence in client service comes from over 28 years of sales and business management experience. She believes in listening to her clients' needs, concerns, and goals before advising on a home purchase. She also recognizes the importance of explaining the buying and selling process in detail.
...Read More
R & D R.
"We worked with Janie Hickle in our search for a new home. She was very knowledgeable about the home buying process and was able to answer any questions we had.
...Read More
December 28th, 2018
Jeff I.
Janie is one of the best Realtors I've had the pleasure to work with. Her knowledge and expertise of the real estate market is unsurpassed.
...Read More
August 28th, 2018
Maxine E.
It was our lucky day when we called Janie Hickle about real estate in the Harrisburg area. Janie took as much time as we needed to select the perfect house.
...Read More
August 13th, 2018
Showing 1 - 3 of 10 reviews