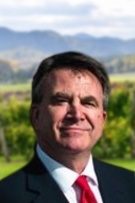 Weichert Realtors
Lic. #369389 (GA)
Contact Me
Jeff Rayno looks forward each and every day to helping people find their perfect home. Jeff helps you work through the process of buying or selling a home. Jeff Rayno lets you know exactly what is going to happen. Our technology allows us to put everything you need at your fingertips, and Jeff gives you timely updates as they occur.

Jeff has lived and worked in the area since 1986, and he was an educator with the Savannah Science Museum for 7 years. He also was elected to the Chatham County Commission and served from 2001 to 2004. He is currently seated on the Chatham Savannah Authority for the Homeless and chairs a new committee called Chatham Doorways which builds homes for the homeless, brings needed services to the chronic homeless, and seeks to create affordable housing.

In his spare time, Jeff likes to read, write music and spend time with his wife and the extended family.