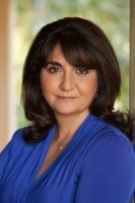 Linda MacDonald
Keller Williams Signature Properties
Lic. #9537806 (MA)
Linda is a 15-year veteran of the real estate profession whose varied work and life experience make her a tremendous asset to Boston Connect Real Estate and her clients. Her philosophy of building positive relationships through her devotion to serving the needs of her clients before, during, and after each transaction is the foundation of her success.
I would not hesitate to use Linda again.
February 7th, 2018
We were very satisfied with Linda. She was very professional and responsive to our needs. It was a pleasure working with her.
January 26th, 2018
Linda was fantastic. She was very knowledgeable, organized, even-tempered, reliable. When things got stressful she had a very calm and cool demeanor.
October 19th, 2017
Showing 1 - 3 of 13 reviews