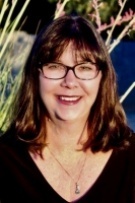 Mary Renn
Tierra Antigua Realty
Lic. #SA639604000 (AZ)
Mary is a full-time real estate agent with over 18 years of sales and customer service experience. As a military wife and mother, she knows the value of maintaining a positive attitude. She carries that experience over to her interactions with her clients and provides a great perspective on the real estate process and how to succeed in finding the perfect home.
I found it very easy to work with Mary. I visited Sierra Vista back in November and showed should me around.
January 19th, 2020
Mary was recommended to me by my former mailman in Sierra Vista, and what a great service to me! Being an absentee seller, I had to depend of Mary's expertise of the market and fo.
December 4th, 2018
Can't say enough about Mary. From the moment I met her, I felt like I knew her all my life. She went above and beyond being just a realtor. So helpful and informative.
November 12th, 2018
Showing 1 - 3 of 11 reviews