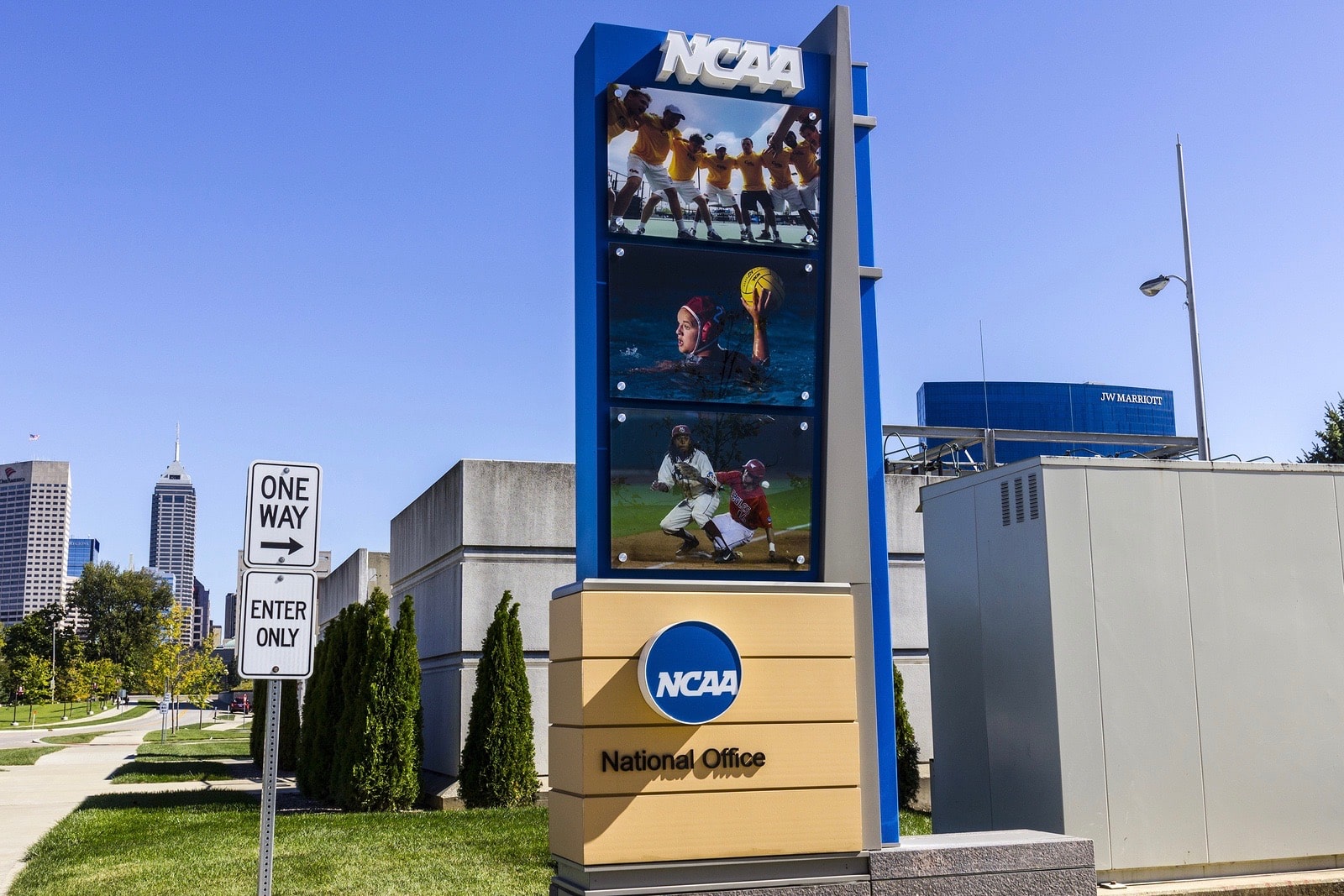 With March Madness approaching, not only are Boomers setting up their winning bracket but they might also be planning to move back to their beloved college town. Retirees who are college basketball fans may want to live in or near a city that is home to their favorite college team, and luckily, many of these college towns are also great retirement destinations.
These cities typically unite the community over the love of a college sport as well as offer small-town vibes, an intellectual culture, and a vibrant social environment. Some cities even have a reasonable tax-climate, affordable housing, and easy access to great medical care. So if you're looking to root for your own alma mater during college basketball season, then check out these top cities to retire with great college basketball teams.
Don't let this scenic Southern town fool you. Oxford is home to the University of Mississippi, also known as Ole Miss and its Ole Miss Rebels men's basketball team. Although this town is more focused on its football team, retirees also show love to the college basketball team at sporting events. In addition to the exciting sports culture, Oxford is also a great retirement destination for retirees thanks to its low property taxes and tax-exempt retirement income from state taxes. And if that's not enough, Ole Miss offers one course per semester for free to retirees so they can get a dose of higher learning as well. Although there are no 55-plus communities in Oxford proper, nearby Tupelo is home to The Villages, an exciting active lifestyle community less than an hour away.
Austin was recently named the best city to live in by U.S. News & World Report in 2017. So it's no surprise that this capital city is also a great retirement location for Boomers seeking a college-town vibe and an exciting social setting. It is home to the University of Texas and their Texas Longhorns college basketball team. When active adults aren't cheering for their number one team on the court, they can check out Austin's eclectic art and music scene. The annual South by Southwest festival, Blanton Museum of Art, and Bullock Texas State History Museum are just a few of the cultural offerings in this lively city. If that's not enough culture, the University of Austin offers retirees the Osher Lifelong Learning Institute where they can take higher education programs for a rich and intellectual experience. Boomers can also live an affordable lifestyle in Austin as the state has no income tax. Fortunately, the Austin area has an abundance of active adult communities, including the ever-popular Sun City Texas, the soon-to-be-open Kissing Tree, and Taylor Morrison's Heritage at Vizcaya.
Retirees who enjoy a four-season climate will love living in Ann Arbor, Michigan. The town's popular Big Ten college basketball team, Michigan Wolverines, has won an NCAA championship, two National Invitation Tournaments, and 14 Big Ten Conference championships. Besides the college sports happening in this town, Boomers can also take advantage of the university's Osher Lifelong Learning Institute. They can take university non-credit courses as well as attend special lectures, study groups, and other continuing educational programs. The nearby Detroit area also has several 55-plus neighborhoods including Del Webb's 631-home Bridgewater community.
Durham is synonymous with Duke University. The popular Duke Blue Devils men's basketball team has won 5 NCAA championships, appeared in 11 championship games, and 16 Final Fours. Not only does the city bleed Duke blue and white during the games but retirees will find that Durham is a great place to settle in their Golden Years. Durham is located in the Research Triangle, which allows for residents to have exceptional access to Raleigh and Chapel Hill as well as numerous colleges and universities, museums and art centers, and top-notch medical centers including Duke University and UNC Health Care. Active adults who choose to live in Durham have two exceptional communities to choose from. The beautiful Creekside at Bethpage and Carolina Arbors, which was named 55places.com's 2016 Community of the Year.
State College may appear to be a sleepy small town in Pennsylvania, but it has much to offer. Active adults can cheer on the Penn State Nittany Lions basketball team as they compete in the Big Ten conference or check out a cultural attraction at The Center for the Performing Arts at Penn State. Residents also have a wide selection of art galleries, music venues, ballet shows, and theater performances for a great combination of sports and culture in this rural town. Retirees can also take advantage of Penn State's evening classes that are catered to residents over the age of 60. The city of State College is home to Traditions of America at Liberty Hill, a 55-plus community which offers residents a long list of desirable amenities.