Florida's lush wetlands, peaceful prairies, and cypress forests provide an ideal habitat for hundreds of bird species and other wildlife. Floridians can enjoy migratory warblers and ducks in the fall and winter months, as well as raptors like the soaring swallow-tailed kites in the summer.
Year-round, water birds such as egrets, herons, and cranes can be found in lakes, rivers, and by the seaside. The Great Florida Birding and Wildlife Trail is a collection of 510 sites for outstanding wildlife viewing. If you love birds, grab your binoculars and check out these fun spots along the birding trail, and the communities that are close to them.
Mid $400ks – High $400ks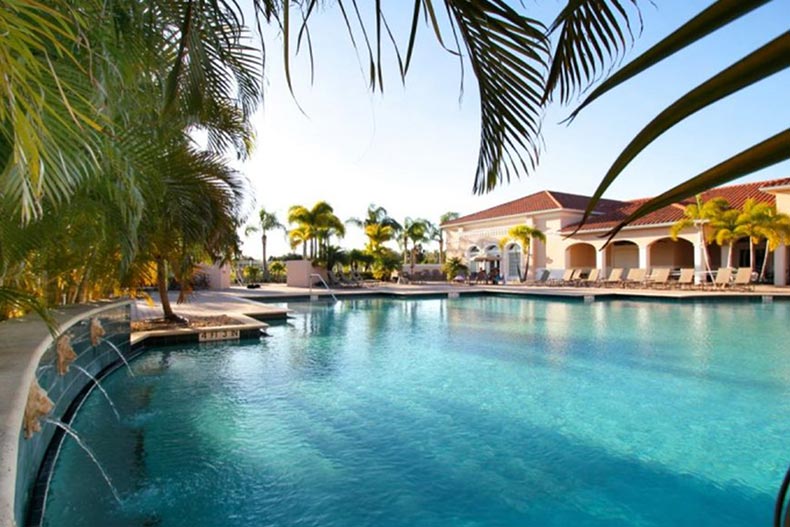 Cascades at Sarasota is a gated community for active adults 55+ who love high-end amenities. The clubhouse is 25,000 square feet of space, which provides room for clubs, activities, and social events. There's a full-time activities director employed to manage things like book discussions, singles events, yoga, and karaoke. The pottery studio has two kilns and there's an indoor and outdoor pool. The 453 single-family homes at Cascades have between two and four bedrooms.
There are 17 spots along the birding trail in Sarasota, and the best by far is Myakka River State Park. There's a seven-mile drive through the forest and plenty of hiking trails and boardwalks. Look for osprey, herons, roseate spoonbills, hawks, eagles, and wading birds. Celery Fields is also in Sarasota and visitors can spot northern harriers, redwing blackbirds, grebes, and whistling ducks.
Low $200ks – Low $300ks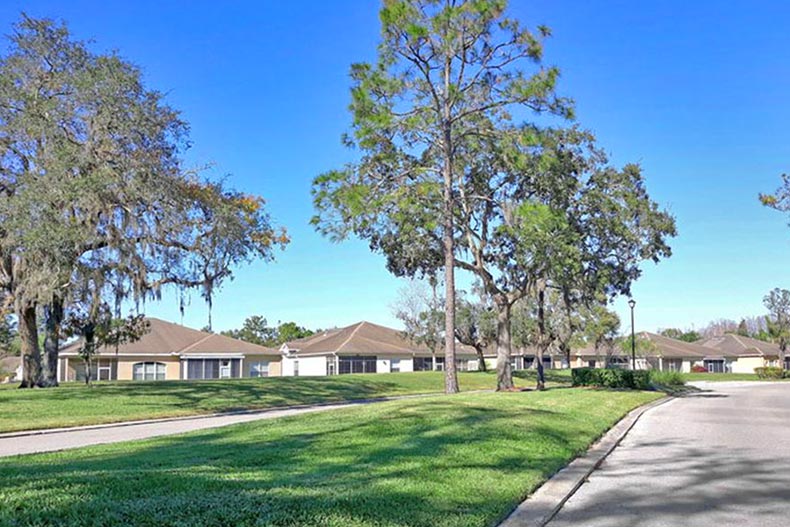 With 800 single-family homes and attached villas, Summertree is a gated 55+ community where active adults can enjoy shuffleboard, tennis, golf, and line dancing. There are an entertainment committee and a hobby club keeping residents busy, and two heated outdoor pools surrounded by walking trails and parks. Homes range from 1,400 square feet to over 2,000 square feet.
Summertree is close to Tampa and a number of spots on the birding trail. Brooker Creek Preserve is the closest, in Tarpon Springs. Look for pileated woodpeckers, great blue herons, red-shouldered hawks, and every type of sparrow. You're likely to see alligators and gopher tortoises as well. Upper Tampa Bay Park is about 20 minutes away, and home to gnatcatchers, spoonbills, and night herons.
High $300ks – High $800ks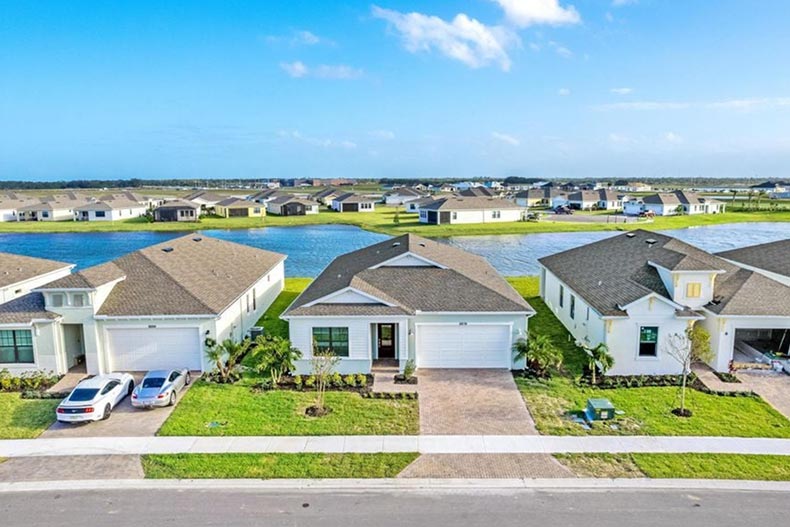 Bridgewater at Viera is under construction and once complete will be one of the most desirable 55+ communities for people who love birds. It's close to Viera Wetlands a phenomenal but little-known stop along The Great Florida Birding and Wildlife Trail. Viera is a water treatment facility that attracts everything from wood storks to purple gallinules. Look for limpkin, glossy ibis, and the black-necked stilt. Whistling ducks are likely to be perched in trees, and eastern bluebirds are common.
Bridgewater at Viera will have 870 single-family and attached homes, where active adults can enjoy aerobics, tennis, classes in the fitness center, and a resort-style pool. Five models are available, from 1,500-square-foot cottages to four-bedroom estate homes.
Low $400ks – Mid $400ks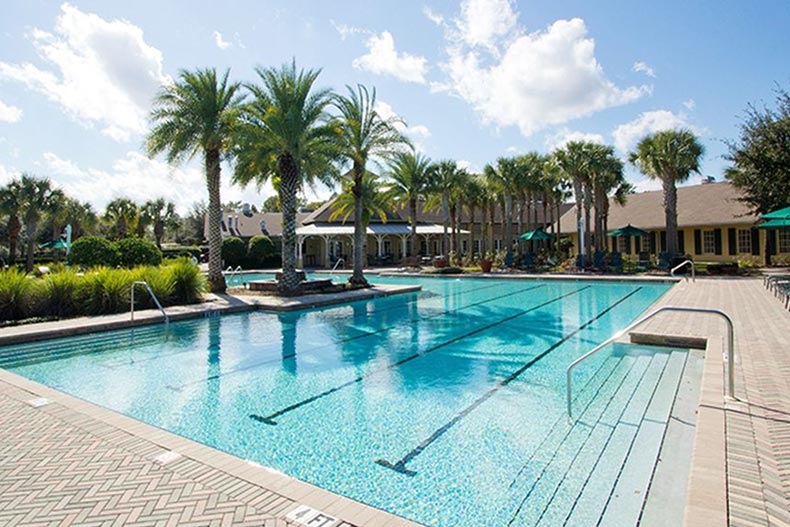 Cresswind at Victoria Gardens is part of the Victoria Park development in Deland, and the only age-restricted 55+ neighborhood in the community. Residents enjoy an active lifestyle full of clubs, social activities, and special events. There's a book club, photography club, and clubs for poker, sewing, and drama. Amenities include a pool, tennis courts, a business center, and a fitness center. There are 1,070 single-family homes sized from 1,400 square feet to over 3,000 square feet.
Deland is a college town and close to some of the best birding in Volusia County. Check out Lyonia Preserve in Deltona, where the rare Florida scrub jay can frequently be found. Blue Spring State Park is ten minutes away, and home to barred owls, woodpeckers, and manatees in the winter. Over 230 species of birds have been recorded at Lake Woodruff National Wildlife Refuge. You'll find songbirds, migrating warblers, and swallow-tailed kites.