Condo living is a very popular choice for retirees. And there are many of these properties in the U.S. and around the world. But, if you've always thought that a condo wasn't worth looking into, you might be pleasantly surprised. We'll help you understand what it's like to be part of a condo community, and we'll outline the pros and cons of condo living.
Ready to get started? Let's take a closer look at condo living for 55+ active adults.
Is Condo Living For You?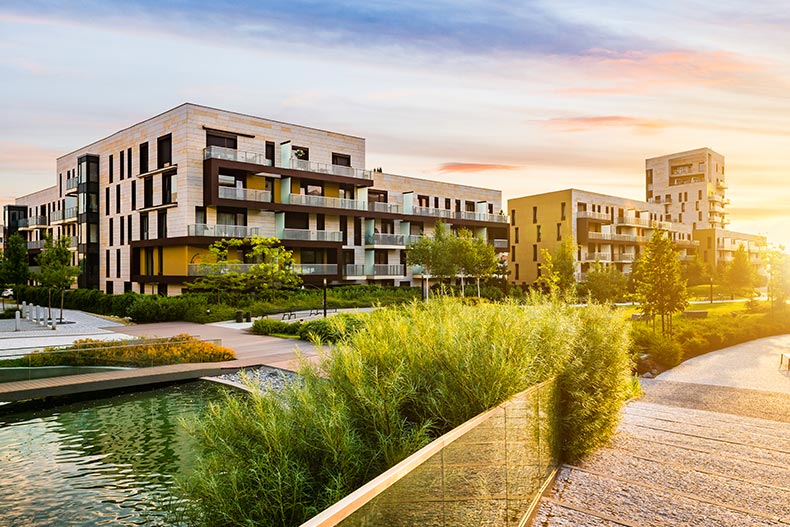 To see if condo living is for you, it first helps to know what one is and where these developments can usually be found.
What Is a Condo?
A condominium (condo) can be compared to an apartment, but it's owned, not rented. Condo units can be housed in large buildings with elevators or within smaller structures. Either way, the owner purchases the unit, and that comes with certain homeownership responsibilities.
Active adult communities can offer condos, townhomes, and single-family homes all in one neighborhood. The owners might then pay an association fee that covers certain services and use of property amenities like a clubhouse and swimming pool.
Single-Family Home vs. Condo
The main difference between owning a single-family home vs. a condo is that homeowners own their yards, sheds, and whatever else is on the property. Condo owners own what's inside the unit, and the exterior space is owned by the homeowner's association (HOA).
Types of Condos
The first type of condo is a freehold, where the unit is owned by the tenant with no strings attached. Leasehold condos are different because landlords own them. Tenants sign contracts and don't have the same ownership rights.
One of the most common kinds of condo set-ups is when a building has individually owned units, with ownership controlled by a property management company or a homeowner's association. Some 55+ communities also offer detached condos that are close together without any shared features, like walls, garages, or ceilings.
Age-Restricted Condos
Condo properties can also be age-restricted, with a minimum usually being 55 or 62 and up. The owners can host guests of all ages, but the association guidelines will specify if younger-aged people can move into a unit owned by someone who meets the age requirements.
When there's no age limit, there are no restrictions, but the community might not be geared for active adult lifestyles. There might not be a clubhouse, for example, but not always.
Popular Locations for Condos
Since condos are owned, they can become lucrative investments over time. They're found in some of the country's most competitive real estate markets like New York City, San Francisco, and Miami, which can be subject to the most significant price fluctuations.
Condos are highly popular in urban areas and along coastlines. They're also particularly amenable for 55+ homeowners who want to downsize and not worry so much about upkeep. This is why they've been built in many active adult communities.
Pros and Cons of Living in a Condo
As with any type of home, there are pros and cons to living in a condo. Let's start with the downside first before moving on to the good things.
Problems With Condo Living
Limited Space
The problems with condo living are similar to living in an apartment. The first is the most obvious: less living space. There won't be a basement or garage and in many models, fewer bedrooms, no office space, and less room for entertaining.
Besides that, some condos have limited storage space. But while some are more geared toward downsizing, you can find roomier ones with features like generously-sized gourmet kitchens, en-suite bedrooms, and extra bathrooms. And when the storage space is small, they often have storage areas in the building basements.
Stairs and No Yards
Condos don't have yards. But, some 55+ communities have shared gardening areas where owners can get their hands dirty, plus walking paths, bike paths, and clubhouses with other outdoor activities. You can also find units with balconies or patios.
Most of these buildings also offer elevators in addition to stairs. But when they don't, constantly going up and down steps can be challenging.
Less Privacy
The final con of condo living is less privacy and more noise. Since there are shared walls, a noisy neighbor can disturb the peace, and strong cooking smells from other homes can be annoying. Fortunately, these aren't common problems, and the HOA can step if when situations become problematic.
Why Condo Living Is Great
Low-Maintenance
Many of the cons associated with attached and detached condo living turn out to be benefits for active adult homebuyers. While the amount of living space might be smaller, that means less clutter and not as many cleaning chores. Having no yard means there's no need to mow the lawn, trim the hedges, or maintain the roof, siding, windows, and gutters. This leaves you much more time to enjoy the leisurely lifestyle that you deserve.
Social Environment
Living closer to people also has its perks because it's easier to meet people and socialize with neighbors. In a condo community, you're much more likely to meet them in the building and on the property. Also, residents can often walk to each other's units instead of needing to drive over.
Prime Locations
These neighborhoods usually offer prime locations in walkable areas, so you might not need to use your car as often to go to other places. Many condo properties also offer gated entries, and the buildings may feature 24/7 security with staffed lobbies.
Affordability
And perhaps best of all, some 55+ condos are much more affordable than single-family homes. If you're considering a luxury condo with upscale features, that can be more costly, particularly when located in a high-end real estate market. Still, the money invested can be recouped when it's sold, and if the value goes up, you can make a tidy profit. 
Why Are Condos So Popular for 55+ Homebuyers?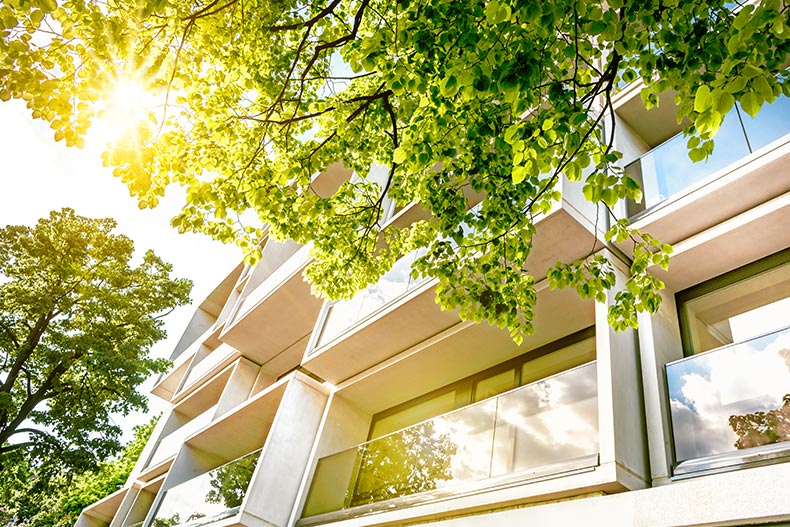 Since a condo is a low-maintenance housing option, 55+ residents can be found taking advantage of the property's amenities, which might include resort-style swimming pools, outdoor amphitheaters, onsite pickleball courts, or dog parks. Most of the larger condo communities also offer clubs and activities, like travel clubs, art workshops, holiday parties, and yoga classes. The amenity and maintenance costs are often covered by the HOA fees, which makes everything simple.
Is Condo Living for You?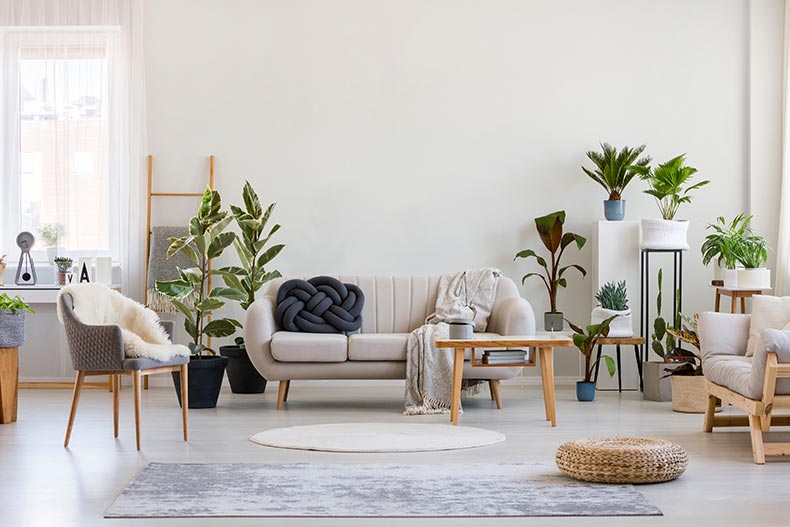 The answer to this important question depends on your lifestyle priorities. If you can't wait to stop caring for the yard, want to meet new people, and enjoy year-round amenities nearby, condo living could be the answer. It isn't always about downsizing either, since some retirees leave smaller homes and move into condos with larger floor plans. And should you need to save money, there's a very real possibility of finding an affordable one in a great location.
If noisy neighbors are a real concern, a detached condo might be the best option. Or, look for a unit on the top floor or one that's at the end of a hall. Both are prime locations because there's less foot traffic. It's also wise to source the community for helpful feedback from residents—they have insider information about the community's overall personality.
To get started, visit 55places.com to choose the state and region that resonates with your retirement goals. Then, you can filter your search by type of home: single-family, condos, or attached. From there, you can click on each community to explore its features and availability.
You can also feel free to contact us, and we'll help you find the right-sized home in the perfect 55+ community!