Southern and Central Arizona's warm weather and low cost of living make them popular retirement destinations, but Northern Arizona also offers an excellent quality of life for active adults. With mountain landscapes, charming towns, and great outdoor recreation, Northern Arizona is favored by those seeking a relaxed lifestyle away from big-city congestion.
Discover why more and more active adults are choosing to retire in Northern Arizona.
Excellent Weather With Distinct Seasons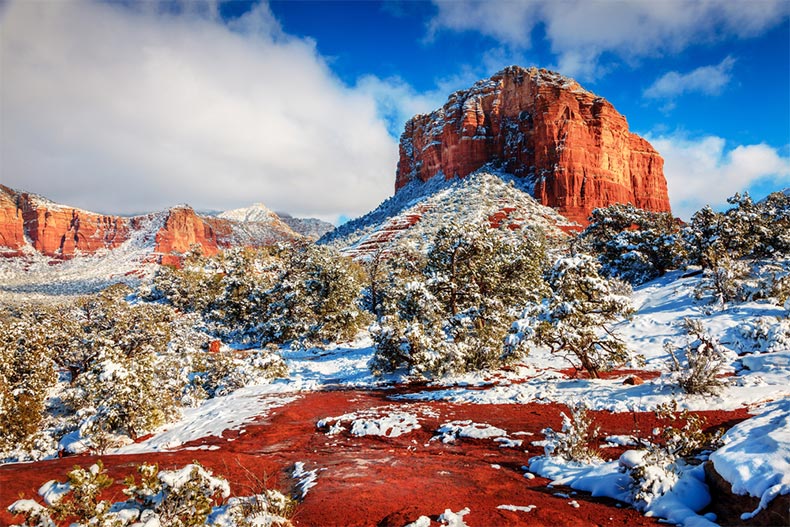 Arizona, in general, has great weather all year, but Northern Arizona's climate offers much more variation. The higher elevation of many towns and cities in Northern Arizona allows residents to enjoy sunny, but temperate weather. Those seeking an escape from Southern Arizona's harsh summers will find the northern part of the state more tolerable. In Flagstaff, for instance, it rarely gets hotter than 88°F during summer.
In the winter months, Northern Arizona's mountain areas offer a very different scene compared to Southern Arizona. With snow-covered mountains, cooler temperatures, and excellent opportunities for skiing, residents of Northern Arizona can take full advantage of having distinct seasons.
Small-Town Charm and Vibrant Arts Culture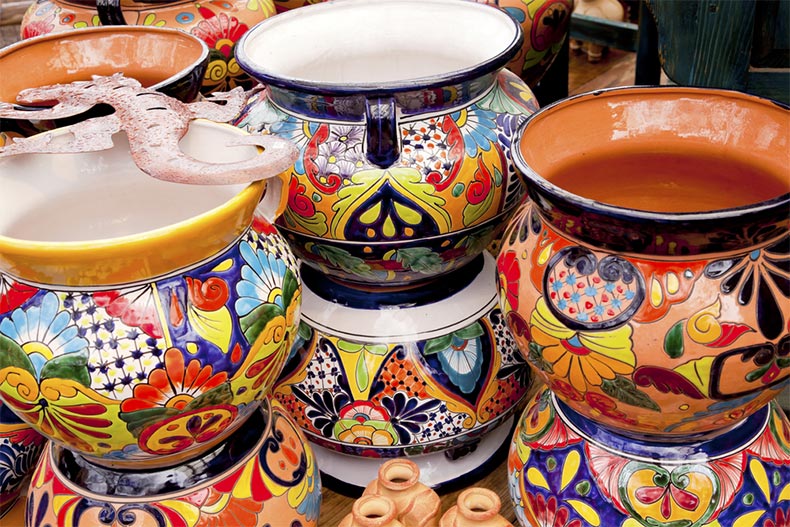 Northern Arizona is home to wonderful small towns with a strong sense of community. It's a great place to live if you want to escape the hustle-and-bustle of city life. Flagstaff, which has a population of just over 70,000, blends small-town charm, stunning natural scenery, and desirable attractions. Flagstaff's downtown area offers entertainment, quality dining and shopping, and a full schedule of events throughout the year.
Northern Arizona is also known for having a vibrant arts culture. With its museums, eclectic galleries, and boutiques, Flagstaff is a great place for art lovers. Sedona is another Northern Arizona town that has a thriving arts scene. There are over 80 art galleries in Sedona, featuring contemporary works, Native-American art, fine art paintings, and more. Every fall, Sedona also holds its annual arts festival, which exhibits the work of over 100 artists.
An Abundance of Outdoor Recreation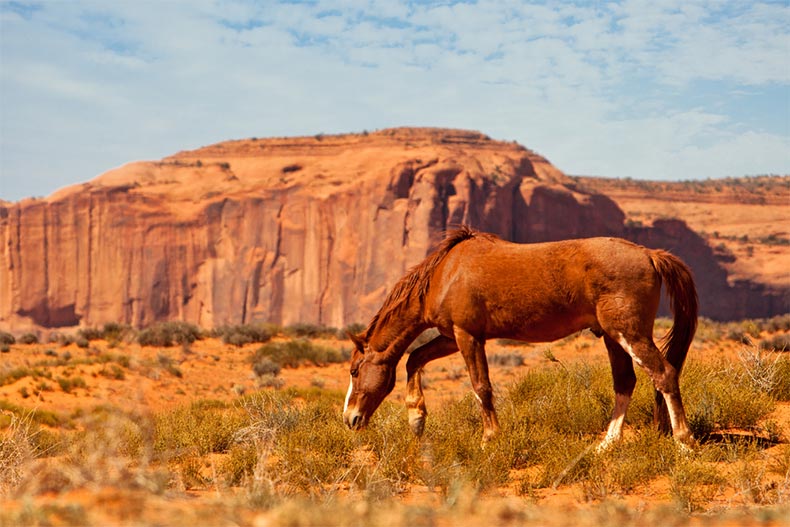 The abundance of outdoor recreation in Northern Arizona makes it easy to embrace an active lifestyle. For those living in Flagstaff, there are plenty of ways to enjoy the great outdoors without having to travel far. Nearby attractions include Lake Mary and Mormon Lake, where locals can go fishing, kayaking, and paddleboarding.
During winter months there are great options for skiing and other snow sports in Northern Arizona. Arizona Nordic Village, which is located in the Coconino National Forest, is one of the state's prime spots for cross-country skiing, snowshoeing, and snow biking.
For those who prefer to enjoy the outdoors while in town, both Flagstaff and Sedona host a number of outdoor festivals throughout the year. From cultural events to musical festivals, there are many ways to take advantage of Northern Arizona's outdoor lifestyle.
Low Cost of Living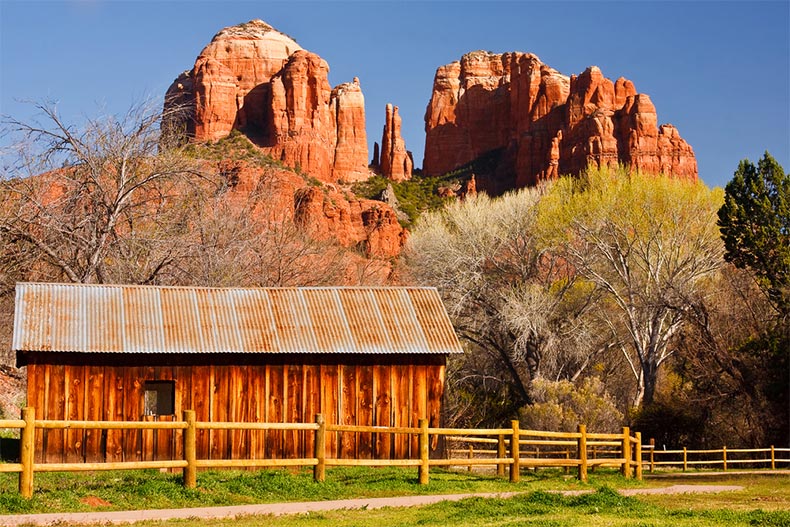 Northern Arizona's relatively low cost of living makes it an attractive option for retirees, especially for those coming from California's major cities. Los Angeles, for example, is over 50% more expensive than Flagstaff. Property taxes are also much lower than the national average. Arizona, in general, is fairly tax-friendly, and Social Security income isn't taxed.
When it comes to age-restricted communities, there are many affordable options in Northern Arizona that offer fantastic amenities. Prescott Canyon Estates is a quaint 55+ community that's home to 255 single-family residences. These affordably priced homes are available from the low $200s to the low $300s. Residents of Prescott Canyon Estates have access to an indoor pool and spa, an exercise room, a tennis court, a library, and more.
Canyon Trails at Fox Creek is another 55+ community in Northern Arizona with low prices. In development, this new community will offer 460 single-family homes priced from the low $200s to the high $200s. The planned amenities include a resort-style pool, walking and biking trails, and beautiful park spaces throughout the community.
Lush Golf Courses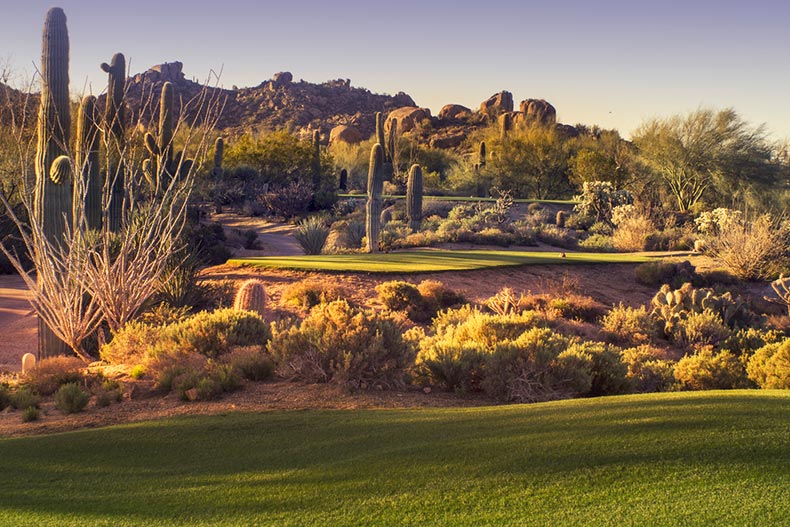 While Phoenix is known as being one of the Southwest's prime golf spots, Northern Arizona also offers great options for golfers. With high-elevation courses situated at 5,000 to 7,000 feet above sea level, Northern Arizona provides a unique golfing experience.
Players can expect stunning mountain views, challenging landscapes, and exciting gameplay for different skill levels. Many golf courses in the northern part of the state are also affordably priced compared to those in the Phoenix area.