Active adults with a passion for travel, a sense of adventure, and a love of tropical climates might consider retirement in another country outside of the US, and Mexico is often the first place that comes to mind. For those who want to retire abroad, Mexico is the most common ex-pat destination. Nearly one million U.S. and Canadian citizens have already retired to Mexico, according to International Living.
But what would a retirement in Mexico actually look like? What are some of the potential benefits and drawbacks? Keep reading to learn more about life in Mexico to consider this country as your retirement destination.
Pros of Retiring in Mexico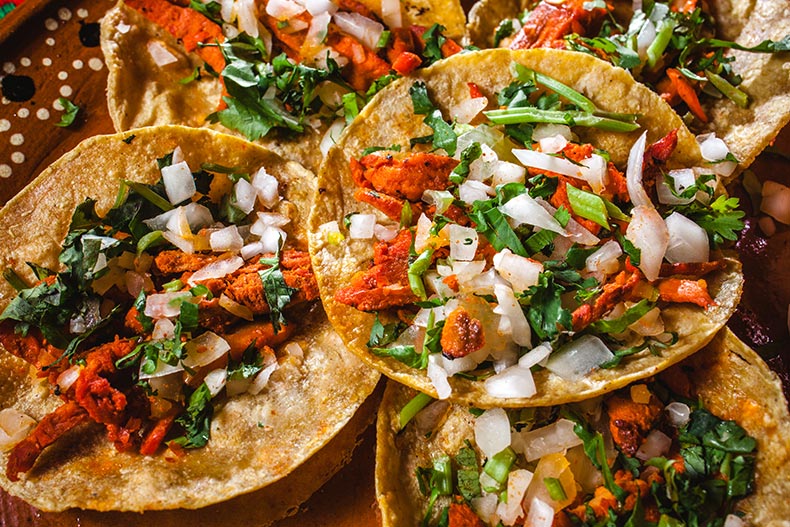 When active adults weigh the retire in Mexico pros and cons, they can find many appealing prospects for living an active physical and social lifestyle south of the border. Here are a few of the reasons why Mexico is an ideal place to retire internationally.
Lower Cost of Living
One of the most tangible advantages of retiring to Mexico is that active adults will likely have a much lower cost of living than if they chose one of the popular retirement destinations in the States. North American retirees can find that their U.S. dollar goes a lot farther in some other countries, making most things in Mexico quite affordable. From essentials to utilities to entertainment, Mexico is (for the most part) more affordable than the US.
Not all of Mexico is cheap because the bigger cities and tourist destinations may have higher rent than the rest of the country, but active adults will likely find that a budget of $1,000 to $2,000 per month will make them more than comfortable. Also of note is that health care generally costs about one-third of what it does in the U.S., which should not go as an insignificant statistic to active adults.
Beautiful Weather
When some Americans imagine the climate of Mexico, some might think of the entire country covered in blazing deserts or perhaps sprawling rainforests. The reality is that Mexico has diverse regions and climates, although the country shares year-round pleasant weather.
Active adults will find daily temperatures in the 70s and 80s for most of the year, making the weather perfect for going to the beach, trekking through a jungle, or exploring a city. In the winter, the temperatures drop down, especially in higher elevations, but they almost never drop below freezing anywhere in Mexico.
Beaches/Outdoor Activities
The beaches in Mexico are no secret as they are some of the most popular vacation spots for American tourists. Retiring to Mexico means that those world-class beaches can be enjoyed year-round instead of just on the occasional vacation. Whether you like swimming, snorkeling, fishing, boating, just sitting in the sand, or all of the above, the beaches in Mexico will not disappoint.
Aside from the coast, Mexico checks all the boxes for adventurous spirits. There are deserts, biodiverse jungles, ancient ruins, mountains, and sprawling cities that retirees can explore any time of the year thanks to the pleasant weather.
Easy Visa Policies
Active adults may find it overwhelming when trying to find out how to retire in Mexico. However, applying for residency in Mexico is a relatively straightforward process compared to immigration policies in other countries. There are only three types of permits retirees will likely need to concern themselves with: the FMM Visitor's Permit, the Temporary Residency Visa, and the Permanent Residency Visa.
To put it simply, the FMM Visitor's Permit lets foreigners visit for up to 180 days, which is ideal for retirees exploring the country and deciding where to live. The Temporary Residency Visa allows for a person to live in Mexico up to four years, and that Visa could potentially be upgraded to a Permanent Residency Visa if the candidate wishes.
Cons of Retiring in Mexico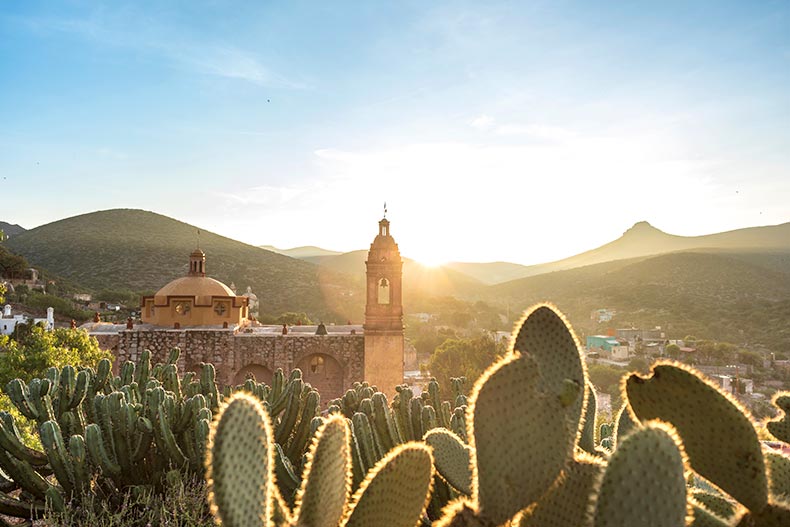 While a retirement in Mexico surrounds active adults with tropical scenery, pleasant weather, and opportunities for adventure, there are also some potential drawbacks to consider. Active adults should weigh the pros and cons of retirement in Mexico to make the decision that's right for them.
Language Barrier
For active adults who want to retire in Mexico or any other country outside of the U.S., the potential language barrier might seem intimidating. The official and most commonly spoken language in Mexico is Spanish. While plenty of people also speak English, 93.8% of the population of Mexico only speaks Spanish, according to research by Statista.
In order to make the most out of retirement in Mexico, active adults need to learn some Spanish. But that doesn't necessarily mean achieving native-like fluency—instead, active adults can gain functional literacy to help them communicate effectively, run everyday errands, and join a new global community.
International Bureaucracy
While the prospect of moving to another country inspires plenty of excitement, just the thought of international bureaucracy might be enough to stop the process in its tracks. Those who want to retire in Mexico have to deal with a lot of administrative tasks, bureaucratic processes, and red tape that can cause plenty of stress and headaches.
Duties such as opening new bank accounts, setting up utilities, signing lease or mortgage agreements, and obtaining a driver's license often take a lot of time and might feel disorganized. It can also be frustrating to find out after a day of waiting that additional documentation might be needed to process a request, which can be especially difficult when most of the paperwork is in Spanish. Ex-pats need a lot of patience to spend half or an entire day checking any of these tasks off of their to-do list.
Cultural Differences
Mexico is known for its vibrant celebrations, flavorful cuisine, and welcoming people, but these cultural differences should be taken seriously. Retirement in Mexico means embracing all aspects of Mexican culture and community, even those that feel very different from traditions and customs in the U.S.
Ex-pats often report that they feel a major cultural difference in the slower pace of life. Compared to highly routinized and regimented life in the U.S., people in Mexico understand time as a flexible social construct. Shops, restaurants, and businesses may not open at the exact time posted on the door. Along these lines, Mexico also has a larger nightlife culture than many places in the U.S. Mexican people enjoy living in a celebratory atmosphere with all-night parties and huge family gatherings that are often loud and noisy.
Cash-based Economy
While Mexico uses the peso as its main form of currency, the country also operates differently as a cash-based economy. The majority of people pay cash for almost everything instead of using credit or debit cards. Many shops, businesses, and restaurants prefer to receive cash payments, especially when it comes to smaller transactions.
Without the ability to rely on plastic cards, retirees in Mexico need to be prepared to visit banks or ATMs often to withdraw funds. However, some US banks charge foreign exchange fees or high exchange rates. Instead, many ex-pats open Mexican bank accounts to access their money easily.
What's Right For You?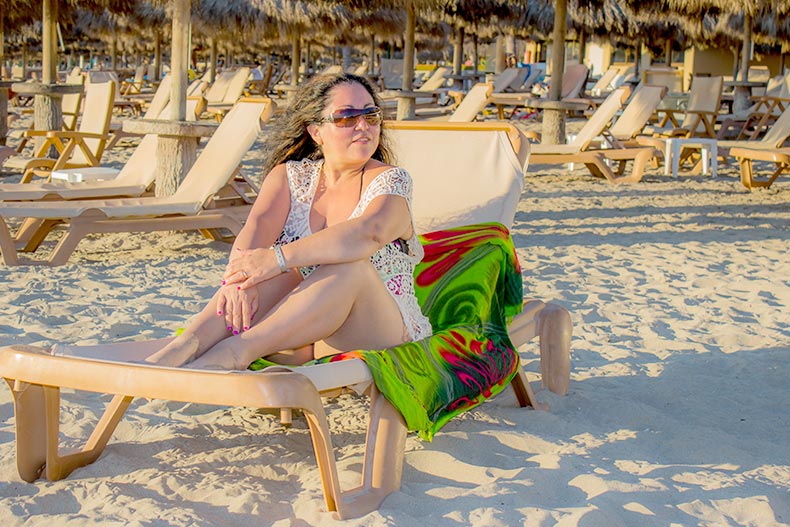 Like all retirement destinations, there are pros and cons for active adults to consider. However, when you consider all the aspects of retirement in Mexico, the pros might outweigh the cons if it truly is the right place for you.