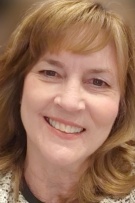 Keller Williams Classic Realty
Lic. #3437044 (FL)
Contact Me
As a 25-year resident of Central Florida, Barbara Liston knows that each community and neighborhood develops its own special character and value. Barbara enjoys helping buyers like you zero in on the best home in the right community for the next stage of your life. Barbara works with residents and newcomers making a move anywhere in Central Florida with extensive experience in the 55+ active adult resort communities. Barbara's work takes her into the 55+ communities – both the long established communities with resale homes and the new construction communities – on a regular basis. Her detailed knowledge of the different homes, amenities and builders' standards make her a valuable resource to have on your side as you shop for your next home in a new community.

In addition to the 55+ communities, Barbara knows well "The Parks" communities, including Winter Park where she raised her three children; Disney vacation properties; Orlando, including the urban downtown lifestyle; and the fast-growing Lake Nona region.

If you are in the market to sell your home, Barbara uses a highly hands-on process to help you achieve your goal in the shortest time period for top dollar. Whether you are buying, selling or investing in real estate, Barbara's goal is to make the transaction a smooth and productive experience.