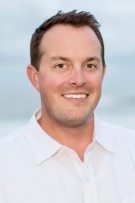 Re/Max Unlimited
Lic. #BK3342716 (FL)
Contact Me
Brian is originally from the Northeast. He was raised on a farm in the Philadelphia area (about an hour Northwest) where his dad owned a construction company where he spent much of his childhood helping out. That is where he learned his work ethic and developed his competitive nature. After graduating college, Brian intended to implement larger companies' operating techniques to his family business so that he could ultimately take over his Dad's construction company.

He ended up meeting a girl and moving out to Southern California where he began his career in real estate with Del Webb and Pulte homes. He quickly realized that his passion was helping people to solve their problems in the world of real estate. He prides himself on being a good listener and the ability to apply what he gathers to narrow things down quickly for people to make a good decision. Brian became a top producer within the company for a number of years. Then when the market corrected itself, he co-founded a Florida based real estate investment company that bought and sold over 2,000 homes across the country. He lived in Denver, CO for almost a year working as the Managing Director until he decided to give up the corporate life, sell the business, and focus on my real passion, helping folks navigate the complex and exciting world of real estate.

Brian's other passions include his family, saltwater fishing, boating, fly fishing, hunting, skiing, and playing guitar. Living in NE Florida, he doesn't get to do as much skiing, but has gotten pretty good at fishing and boating when not out showing homes to folks. Brian feels lucky to be married to his wife Jennifer and to have spunky and beautiful little girl (and a cranky cat).