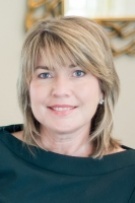 Christina James
RE/MAX Southern Homes
Lic. #000084551 (AL)
Christina has served the greater Birmingham area as a real estate agent since 2006. Before becoming an agent, she taught herself how to buy, renovate, sell and rent homes, for 20 years. Christina uses that experience to guide her in helping her clients with their own real estate goals as she knows first hand how overwhelming the process can be.
Christina is everything a good real estate should be; knowledgeable, efficient, attentive, organized, great personality and most of all professional!
September 19th, 2019
We found Christina by looking online for senior living communities in the Birmingham area - that was more than a year ago! We have come full circle back to the ideal home in the o.
September 10th, 2019
Christina has assisted me with the purchase of a new home from a builder. The process has been extensive, with unexpected challenges.
July 5th, 2019
Showing 1 - 3 of 10 reviews