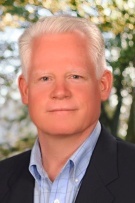 Christopher Creekmore
Carolina Plantations Real Estate
Lic. #265105 (NC)
Chris has enjoyed being a Real Estate Professional for the past 20 years. The majority of his career has been working for and representing community developers, which is why he has the ideal experience to assist clients who are researching and exploring the lifestyle which is offered in various communities. He has worn every hat in the community development industry.
Chris is awesome, he is professional and really makes you feel at home.
September 1st, 2019
We have had, and I expect that we will continue to have, an outstanding experience with Chris. He is so much more than a realtor.
July 20th, 2019
Chris is the consummate professional. Extremely responsive and truly helpful in every aspect of the real estate hunt...most importantly, he cares about you and your situation.
October 16th, 2018
Showing 1 - 3 of 18 reviews