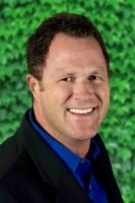 Doug Ewell
Realty Executives Associates
Lic. #309896 (TN)
After 15 years of finance and commercial property experience, Doug obtained his Real Estate license in 2007. He originally got his license for personal investment purposes, but then found his passion for facilitating, advising, and successfully assisting his clients find the best property to fit their wants, needs, and desires. His knowledge and experience support you in the buying or selling or your next property.
...Read More
Carol Sue P.
We met Doug last spring when we decided to move from Florida to Tennessee.
...Read More
June 16th, 2017
Micah A.
Doug is a great guy, who can get it done, and always follows through.
...Read More
June 16th, 2017