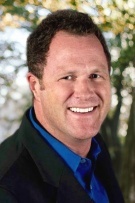 Doug Ewell
Realty Executives Associates
Lic. #309896 (TN)
After 15 years of finance and commercial property experience, Doug obtained his Real Estate license in 2007. He originally got his license for personal investment purposes, but then found his passion for facilitating, advising, and successfully assisting his clients find the best property to fit their wants, needs, and desires. His knowledge and experience support you in the buying or selling or your next property.
Doug guided us thru every step of the process. His professionalism was combined with southern charm. He has a vast knowledge of the area as well as experience with local builders.
December 3rd, 2019
Doug Ewell kept the journey alive for us (being out of state) with phone calls, e-mails, pictures and sincere, positive encouragement.
November 17th, 2019
Doug was awesome. In the process of moving from out of state, Doug was very helpful in helping us view homes, find our dream home and finalizing the close for us.
August 13th, 2019
Showing 1 - 3 of 19 reviews