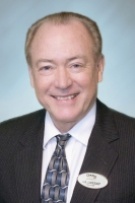 L.D. Livesay
Century 21 HSV Realty
Lic. #SA000562967 (AR)
Before moving to Hot Springs Village, L.D. was a professional in the home improvement market of Dallas. He had long understood the pride of home ownership, so it was a natural step for him to transition to a career in real estate when he moved to Arkansas.

In 2003 L.D. and his wife Marlisa relocated to Hot Springs Village. L.D.
...Read More
Sonny H.
Excellent service. L.D. seemed to care about the things I needed,and worked hard to see that I was satisfied.He seemed to know what I wanted,and everything just worked out great.
...Read More
November 6th, 2018
Jared J.
Mr. Livesay is a great agent! He was accessible, has excellent
communication skills, and he made sure I was happy at every
turn!
September 25th, 2018
Ross A.
The sale of the vacant lot property was a very long and challenging operation and L.D. was very patient throughout the whole process.
...Read More
July 20th, 2018
Showing 1 - 3 of 19 reviews