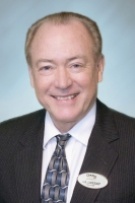 L.D. Livesay
Century 21 HSV Realty
Lic. #SA000562967 (AR)
Before moving to Hot Springs Village, L.D. was a professional in the home improvement market of Dallas. He had long understood the pride of home ownership, so it was a natural step for him to transition to a career in real estate when he moved to Arkansas.

In 2003 L.D. and his wife Marlisa relocated to Hot Springs Village. L.D.
...Read More
Lee & Dawn S.
We spent a lot of time in the past 3 years looking for a place to settle for our retirement, and after settling on the Hot Springs area, we were very pleased to work with LD.
...Read More
January 28th, 2019
Joe & Cyndi R.
LD was wonderful. Very patient and understanding. We had a crazy weekend of looking at homes and he hung in there with us.
...Read More
January 10th, 2019
Sonny H.
Excellent service. L.D. seemed to care about the things I needed,and worked hard to see that I was satisfied.He seemed to know what I wanted,and everything just worked out great.
...Read More
November 6th, 2018
Showing 1 - 3 of 21 reviews