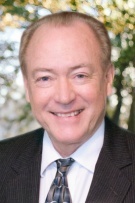 L.D. Livesay
Century 21 HSV Realty
Lic. #SA000562967 (AR)
Before moving to Hot Springs Village, L.D. was a professional in the home improvement market of Dallas. He had long understood the pride of home ownership, so it was a natural step for him to transition to a career in real estate when he moved to Arkansas.

In 2003 L.D. and his wife Marlisa relocated to Hot Springs Village. L.D.
...Read More
LD did a great job selling my house.
June 21st, 2019
LD handed me the keys during walk through, and made me feel great about buying this home, we really felt like we had come to the right place.
...Read More
March 26th, 2019
We spent a lot of time in the past 3 years looking for a place to settle for our retirement, and after settling on the Hot Springs area, we were very pleased to work with LD.
...Read More
January 29th, 2019
Showing 1 - 3 of 23 reviews