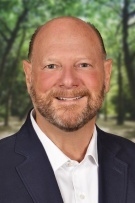 Mike Smith
Carolina Plantations Real Estate
Lic. #233492 (NC)
Mike was born and raised along the frozen banks of Lake Erie in Buffalo, New York. In 2004, he and his family relocated to Brunswick County, North Carolina, so that they could enjoy a warmer climate, soft sandy beaches, and a friendly environment. Working with local home developers for 13 years provided Mike with a very unique understanding of communities aimed at active adults and retirees.
My husband and a I were relocating and retiring but hadn't exactly found what we were looking for.
September 17th, 2019
I knew which community I wanted to live in and I knew I wanted a condo instead of a single family home.
September 6th, 2019