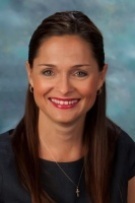 Re/Max Harbor Realty
Lic. #SL3124456 (FL)
Contact Me
Tammy Vaughn was born and raised in Punta Gorda, Florida. In her youth, she was actively involved in softball, swimming, and dance. Tammy attended the University of South Florida, where she earned a degree in Psychology. She went on to work as an advocate for the mentally il.

In 2005, Tammy took the plunge into the real estate market and joined the team at Re/Max Harbor Realty in Punta Gorda in 2007. She has won many awards, including being named to the Million Dollar Club, Executive Club, and 100% Club, but her greatest accomplishments as a realtor are successfully closing each individual deal, and keeping each and every customer satisfied with the services she provides.

Tammy's mom has been the biggest influence in her career, having been involved in real estate since Tammy was very young. Tammy recalls visiting model houses with her mother as a child, and understood even then that a house is more than four walls and a roof, but can be considered a work of art, or better yet, a home! Needless to say, Tammy has found her calling in real estate. Even after eight years in the business, she is still having a ball! Tammy thrives off of seeing her clients walk through homes and envisioning how their new home will provide the lifestyle they've been dreaming of.

"Don't be afraid of the market," Tammy says. "Embrace it!" Tammy will be happy to provide expert advice on the Port Charlotte area, and assist you in your search for your Florida home.