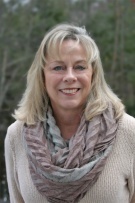 Tish Pacini
Black Door Realty Group, LLC
Lic. #MA 9521502 (NH)
Elizabeth "Tish" Pacini is a Full-time Realtor® serving Massachusetts and Southern New Hampshire. Licensed since 1999, Tish works with both Sellers & Buyers, is a consummate professional and a proven leader. She has managed a sales force of dozens of Sales Associates and has managed the closing of over 4,000 new home sales worth $1.92 billion dollars.
Tish and her team are absolutely amaaazingggg! So professional yet 100% approachable.

With them I know I'm in good hands. Highly recommend!
August 5th, 2020
I worked for Tish Pacini during my tenure as a salesperson with Pulte Homes.
March 23rd, 2020
Working with Tish Pacini over the past 20 years has been a pleasure. We can always count on her for being organized and on top of things.
February 8th, 2020
Showing 1 - 3 of 10 reviews