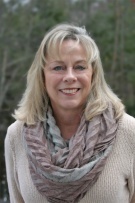 Tish Pacini
Black Door Realty Group, LLC
Lic. #MA 9521502 (NH)
Elizabeth "Tish" Pacini is a Full-time Realtor® serving Massachusetts and Southern New Hampshire. Licensed since 1999, Tish works with both Sellers & Buyers, is a consummate professional and a proven leader. She has managed a sales force of dozens of Sales Associates and has managed the closing of over 4,000 new home sales worth $1.92 billion dollars.
I worked for Tish Pacini during my tenure as a salesperson with Pulte Homes.
March 23rd, 2020
Working with Tish Pacini over the past 20 years has been a pleasure. We can always count on her for being organized and on top of things.
February 8th, 2020
Most knowledgeable Real Estate Broker in eastern Massachusetts and Southern NH.
February 6th, 2020
Showing 1 - 3 of 9 reviews