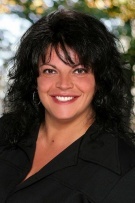 Re/Max Realty 9
Lic. #0562516 (NJ)
Contact Me
Toni wants to provide the very best service to her clients. This means that for the home seller, she wants to ensure that every home listed through her receives the attention necessary to properly promote it in the marketplace and that every buyer she assists receives everything they need to find the home they've been looking for. A key part of providing the best service to her clients is to provide them with the guidance and support needed throughout the entire selling or buying experience.

Buying a home?
Your satisfaction is Toni's top priority! She will take the time to listen to your needs and desires, and together, you will find your dream home.

Selling your home?
Toni will get your home sold for top dollar and in a timely manner. Her online and offline marketing programs give her the edge needed to make this possible in even the toughest real estate markets.

My experience
It's Toni's experience in the real estate market that will be your best asset in making a smart and economic real estate choice. She has been providing home buyers and sellers with trusted support and service for years. She can help you, too.

The bottom line:
Toni is here -- full-time, all the time -- to provide direct support for your real estate needs!