Retirees with a passion for music should explore active adult communities that cater to their musical hobbies and interests. Across the country, there's a variety of 55+ developments with music clubs, performance venues, event lawns, theater clubs, ballrooms, and dance parties for the musically inclined. Some of these communities are also located in lively cities known for their world-class entertainment, festivals, and vibrant music scene.
Grab your instrument of choice or dancing shoes, and check out these communities for musicians and performers.
High $300s – Mid $700s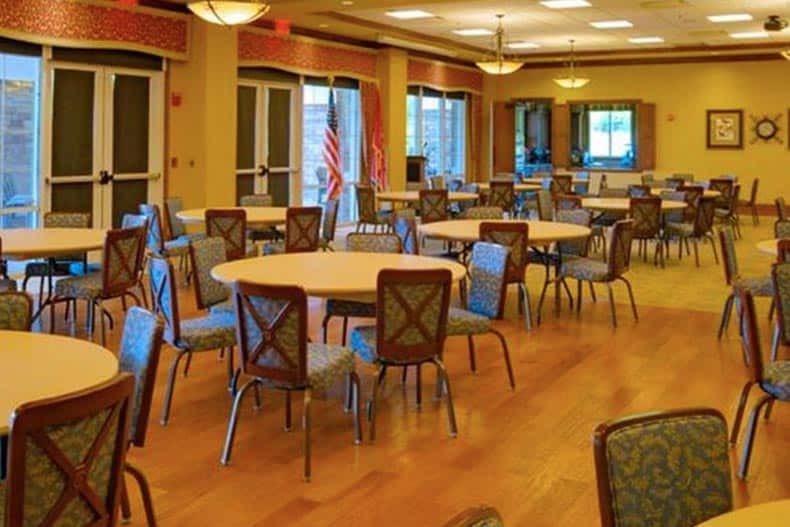 Lake Providence is a beautiful 55+ community that offers a 24,000-square-foot clubhouse overlooking a 15-acre lake. The spacious clubhouse features an outdoor amphitheater and event lawn. Also, residents can start their own impromptu jam session with friends in the multipurpose room.
This neighborhood provides clubs and social groups that cater to music lovers and performers, such as the Del Webb singers club, line dancing, ballroom dancing, and a theater group. Additionally, being located just 25 minutes from Nashville (a.k.a Music City) allows residents to explore the city's country music scene, entertainment areas, and performance venues like the Grand Ole Opry and the Country Music Hall of Fame.
Mid $600s – Mid $1Ms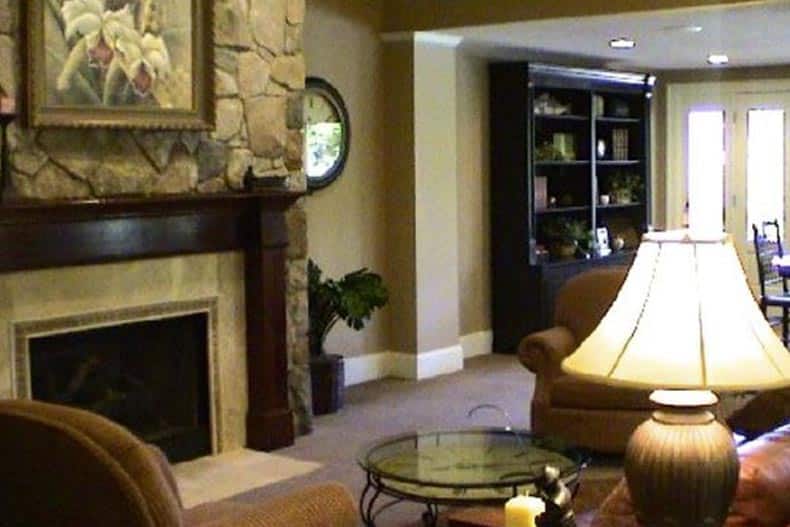 Popular for bluegrass music, rock, and classical tunes, Asheville is an ideal place for retirees who enjoy live entertainment and a mountainous landscape. Biltmore Lake offers a well-appointed clubhouse where residents gather for social functions and club meetings, including an acoustic jam club.
Residents are also within driving distance of Downtown Asheville where they can explore music festivals, street performers, solo artists, and concerts in Pack Square Park. The city also hosts festivals like Shindig on the Green each year that attracts bluegrass music fans.
Low $400s – Low $800s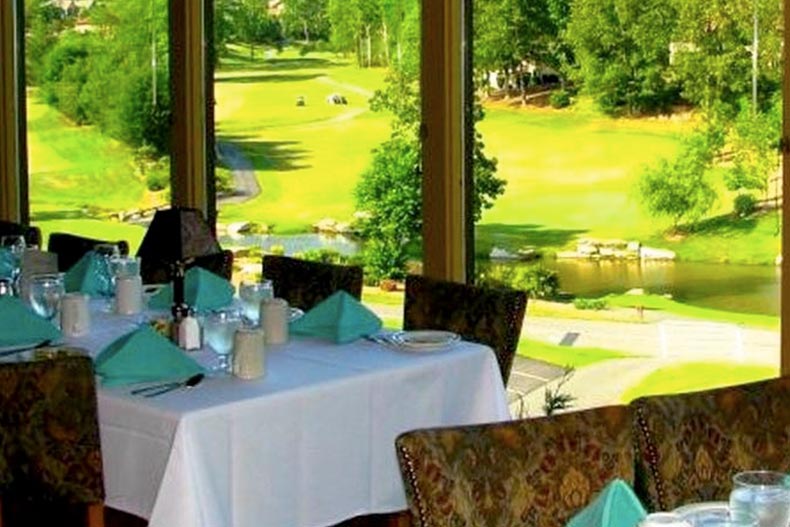 With endless recreational amenities and social options, Cummings Cove in Hendersonville is an exciting place to call home. Not only does this 55+ community have multiple clubhouses and an 18-hole golf course, but it also has great activities and clubs for retirees who want to play some tunes.
Cumming Cove offers activities and events like dueling pianos and music on the lawn. They can also attend dances, holiday parties, and special events like Oktoberfest, which are sure to add music to their ears no matter the occasion.
Low $300s – Low $1Ms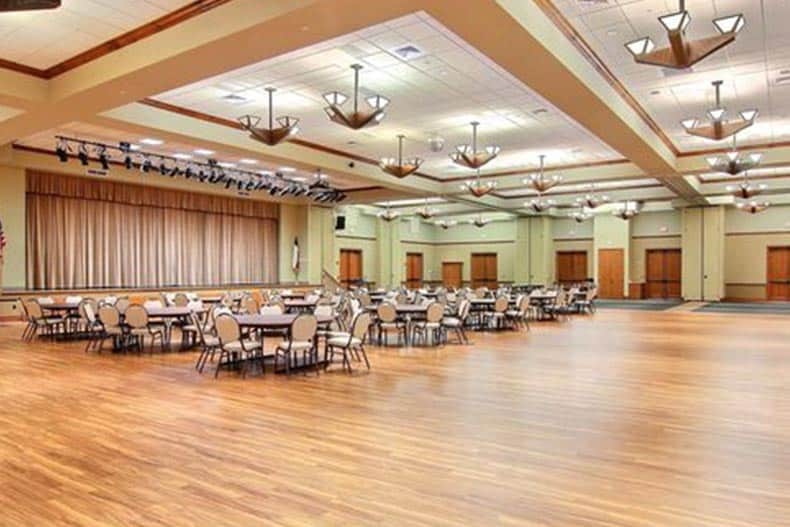 Retirees who want to be near live music and entertainment will love Sun City Texas, which is only 35 miles north of Austin. This famous music city has some of the country's best festivals like South by Southwest and Austin City Limits, where retirees can listen to a variety of musical genres.
Residents of Sun City Texas also have great entertainment just a few steps from home. They can attend a live performance or concert at the outdoor amphitheater or join one of the many interest groups that cater to music fans. The singers club, sundancers, and theater club are just some of the options available in this vibrant Del Webb community.
Low $300s – Mid $1Ms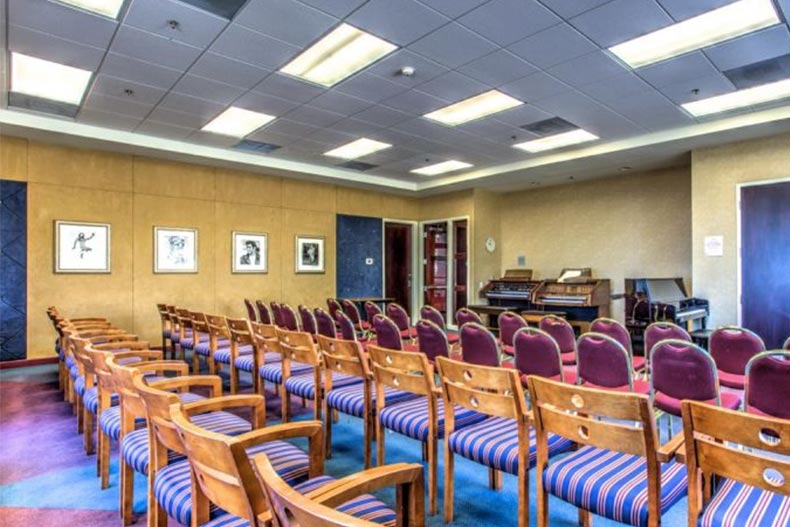 Another Del Webb 55+ community is Sun City Summerlin in Las Vegas, NV. Just 20 minutes away, residents can visit the Las Vegas Strip for world-class entertainment. Las Vegas isn't just for gambling or casinos—it's also a great place to hear live music and shows that run all year long.
Residents looking for entertainment closer to home can find an activity at one of the four clubhouses located within Sun City Summerlin. The Pinnacle Clubhouse has a 312-seat theater, a music room, and a multipurpose room. Active adults can also share their interests in music by joining a chamber music club or classical music club. The community also offers dance classes, community theater groups, and theatrical performances that attract self-proclaimed musicians and performers.
Low $200s – Low $500s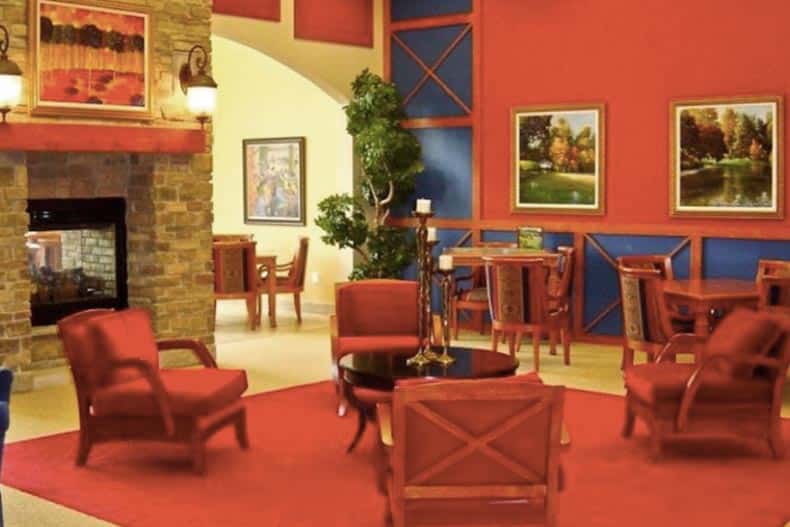 This 55+ community located in the Cleveland area offers a resort-style environment and charming homes as well as plenty of social activities that cater to music aficionados. At the lavish 14,500-square-foot Prairie Lodge, residents can explore their creative hobbies and passions. They can gather for music club, glee club, or beginner's jazz group. Residents can also sing their hearts out with special events like karaoke on the patio or concerts by the pool.
Downtown Cleveland is just a 30-minute drive from the community. There, retirees can visit the famous Rock & Roll Hall of Fame Museum as well as music venues with historical landmarks such as the Beachland Ballroom and the Music Box Supper Club.