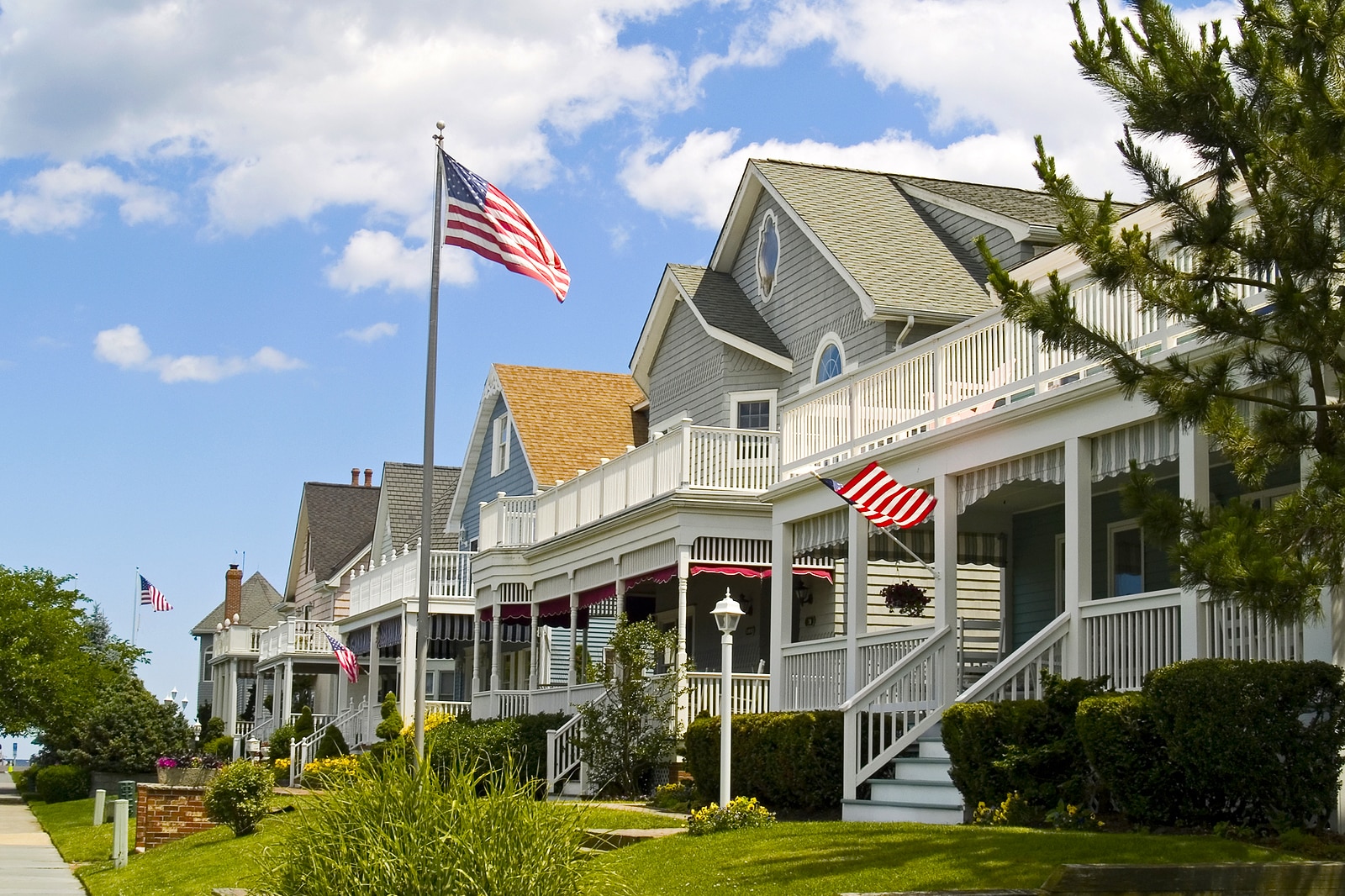 New Jersey has been a sought-after retirement destination for many active adults who enjoy a four-season climate and are looking to stay close to family and friends as well as be near big-city entertainment and attractions. Middlesex and Monmouth are two of New Jersey's most well-known counties and are also popular retirement locations that have dozens of 55+ communities between them.
Climate
Middlesex and Monmouth counties share many similarities and more than a few differences. Both areas have the same four-season climate including hot, sunny summer months and winters that can range from mild to freezing with significant snowfall. Some retirees enjoy the warmer months out of the year in these areas, while others, known as "snowbirds," flock south for the winter.
Location
Retirees who choose to retire in Middlesex or Monmouth counties enjoy being close to family and friends as well as having easy access to New York and the Philadelphia area. Both Monmouth County and Middlesex County are within driving distance to NYC and Philadelphia, which are a little more than an hour away. Boomers can take day trips or plan weekend getaways to explore all that these exciting urban cities have to offer. In addition to proximity to these exciting cities, retirees are also near plenty of beaches and the Atlantic Ocean.
Boomers living in Middlesex County are near the Jersey Shore, which offers miles of sandy beaches and ocean views and popular hotspots like Point Pleasant Beach. They can also drive two hours to visit the attractions of Atlantic City. Monmouth County is also known as the gateway to the Jersey Shore because it includes more than 50 miles of ocean and bay beaches within its borders.
Both counties also provide active adults with a variety of urban centers, suburban communities, and rural environments. Middlesex County includes popular areas like New Brunswick that's known for its vibrant shopping, dining, and nightlife districts and Perth Amboy, which is referred to as the "City by the Bay" and features a historic waterfront. It is also home to top universities like Rutgers, The State University of New Jersey, and the Forrestal Campus of Princeton University. Monmouth County is located along New Jersey's eastern coast and includes Freehold Township and Ocean Township as well as popular areas like Red Bank, Asbury Park, and Manasquan.
History
Another common factor that both counties share is a rich history with ties to the Colonial era. Monmouth County has some quaint historic sites that celebrate the area's heritage, dating back to Dutch settlers in the 1600s. Retirees can learn about the area's history by visiting the Monmouth County Historical Association, Eatontown Historical Museum, Fort Hancock at Sandy Hook, and Sea Girt Lighthouse.
Middlesex County also has a wide selection of historic sites throughout the area. Active adults can visit East Jersey Olde Town Village, which contains original and replica buildings dating back to the 18th and 19th century, immersing visitors in the life of the country's European settlers. Historic Cornelius Low House is home to the Middlesex County Museum, which also has a great display of the area's rich history. Other historic buildings include Old Queens and New Jersey Hall at Rutgers, as well as New Brunswick's historic sites like the Henry Guest House, Christ Church, and Buccleuch Mansion.
Amenities
Although both areas have great modern amenities, Monmouth County has much more to offer, while Middlesex is known for its outdoor spaces that include parks, recreational areas, and championship golf courses. Monmouth offers attractions like horse racing at the Freehold Raceway, Six Flags Great Adventure, factory outlet malls, and a variety of local wineries.
Middlesex provides beautiful outdoor parks and natural spaces that are ideal for active adults wanting to spend time in nature. Retirees can enjoy a wide variety of parks situated across the county that offer paved walking trails, playing fields, fishing lakes, sports courts, and picnic areas. During the summer months, retirees can check out free concert series offered at Raritan Bay Waterfront Park, Spring Lake Park, and Thompson Park. In the winter, they can enjoy ice skating events at Roosevelt Park.
Golf
There are also abundant public and private courses that golfers will enjoy, including Tamarack Golf Course in East Brunswick, The Meadows at Middlesex Golf Course in Plainsboro, and Raritan Landing Golf Course in Piscataway. Active adults will also find numerous age-restricted communities in each area, offering distinct home designs, amenities, and social environments. Rossmoor Village is an established 55+ community in Middlesex County that features a 30,000-square-foot clubhouse, an 18-hole golf course, and more than a dozen clubs and activities. Clearbrook is another age-restricted community that offers world-class amenities with a nine-hole golf course and a vibrant social lifestyle.
Monmouth County also has a great selection of 55+ communities that provide retirees with an active and low-maintenance lifestyle. Popular communities include Four Seasons at Manalapan, Covered Bridge, and Greenbriar at Marlboro, all offering a variety of home designs that come in different styles and price points. They also provide a welcoming atmosphere where neighbors can mingle at the well-appointed clubhouses or participate in a long list of social events and special interest groups. With so much to offer, it's no surprise that so many active adults flock to Middlesex and Monmouth counties to settle during their Golden Years.