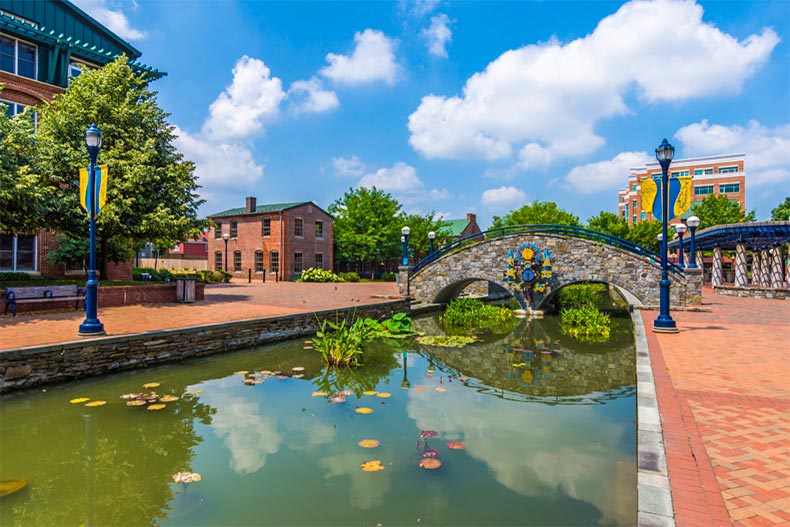 Earlier this year, Elm Street Communities announced a plan to start the first steps in building an active adult community in the Linganore area near Frederick, Maryland. According to the Frederick News-Post, the Virginia-based developer has plans to build a community of 600 age-restricted homes in a variety of styles.
Elm Street Communities
In just over forty years, Elm Street Communities has created over 300 communities in Washington, D.C., Virginia, and Maryland. According to the company, they specialize in "planned communities, mixed-use developments, and apartment communities that promote sustainable, environmentally responsible practices."
Near Frederick, the company has already developed the communities of Lansdale, Eastchurch, and Lake Linganore. These communities are not age-restricted, but they feature amenities that appeal to active adults like pools, tennis courts, community centers, and walking and biking trails.
A Variety of Builders
As a developer, Elm Street Communities works with a variety of builders. Lansdale, Wormald, Lennar, and Ryan Homes build single-family residences, while NV Homes offers townhomes, and Winchester Homes offers both. At Lake Linganore, NV Homes offers single-family homes, while Ryan Homes offers townhomes, elevator condos, and single-family homes.
Both Ryan Homes and NV Homes have developed numerous age-restricted communities and offer models that appeal to an active adult lifestyle, including first-floor master suites and open floor plans. The new development will include single-family, attached, and condominium-style homes.
Cromwell Active Adult Living
The new development is tentatively titled Cromwell Active Adult Living. At the new development, Elm Street Communities hopes to replicate the success of their other developments. The clubhouse will be the community focal point, while an additional four acres have been set aside for a possible senior center and/or local library branch. The developers also note that the community will include, "trail-oriented recreation and open space," allowing residents to enjoy the nature surrounding the Lake Linganore area.
The proposed development site is located between Lake Linganore and I-70, just east of Downtown Frederick. The Lake Linganore Town Center is still under development, so most residents of the area still travel into town for shopping and dining.
The Frederick County Planning Commission recently approved a commercial development near the Cromwell development, which will be called Linganore Town Center South. Elm Street Communities is currently holding meetings with local community residents for input on the Cromwell development.
Other Communities
The Cromwell development will offer another alternative for active adults looking to move to Frederick. Currently, Crestwood Village is the only age-restricted community in Frederick. Built between 1979 and 1999, the community offers single-family and attached homes for resale. The Signature Club at Greenview is another age-restricted community in the area. Located east of Frederick near New Market, the community also offers single-family and attached homes for resale.