Dreaming of exotic cuisine, learning a new language, or living on a beach without breaking the bank? You might want to consider retiring abroad. It could be the perfect new adventure in this next chapter of your life—and it may be easier than you think!
In addition to warmer climates and scenic views, retirees sometimes choose to retire abroad because they can really get the most out of their fixed income. Some countries offer affordable health care, a low cost of living, cheap real estate or rentals, lavish amenities, and an active environment.
Check out some of these international destinations and communities that cater to retirees. They might just tempt you to pack your bags and grab your passport.
Reasons To Retire Abroad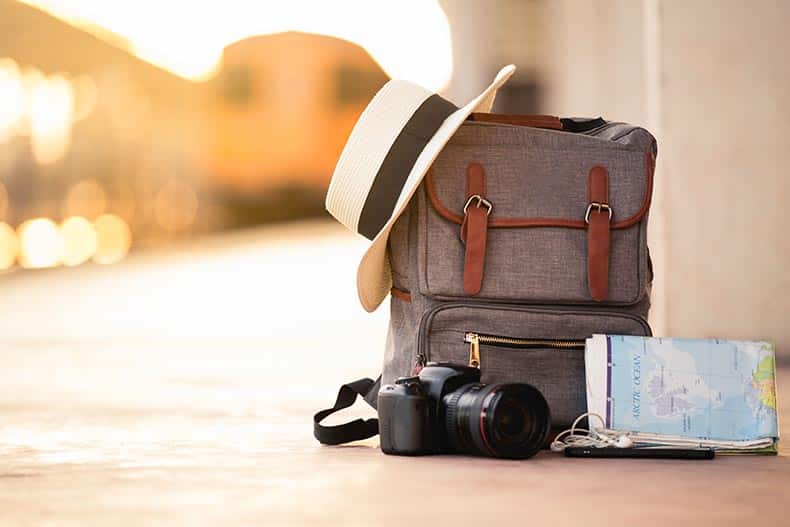 There are many reasons why Americans may decide to retire abroad, but some of the most common ones are:
1. Lower Cost of Living
Many countries offer a lower cost of living than the U.S., especially when it comes to health care, housing, food, and transportation. According to International Living, a couple can live comfortably in Portugal for $2,500 a month or in Ecuador for $1,800 a month. A lower cost of living can help retirees stretch their savings and pensions further and enjoy a higher quality of life.
2. Better Climate
Many 55+ homebuyers prefer to retire in warmer and sunnier climates. This can have positive effects on physical and mental health as well as provide more opportunities for leisure activities. Some of the most popular destinations for retirees offer year-round mild weather, such as Costa Rica, Panama, Mexico, and Portugal.
3. Cultural Diversity
Retiring abroad can also be an opportunity to experience different cultures, languages, cuisines, and lifestyles. Many retirees enjoy learning new skills, making new friends, volunteering for local causes, or exploring new places. Also, rich historical and natural heritage sites appeal to retirees who love art, architecture, or nature.
4. Personal Fulfillment
An international retirement can be a way of fulfilling a lifelong dream. You may have always wanted to live in a certain country or region that you visited before. Others may want to reconnect with their ancestral roots or family ties. And some may simply want to try something new and adventurous after working for many years.
Popular Destinations For Americans Retiring Abroad
Several countries welcome American retirees and offer attractive benefits, such as visa programs, residency options, tax incentives, health care systems, and retirement communities. Recommended destinations for Americans retiring abroad are:
Portugal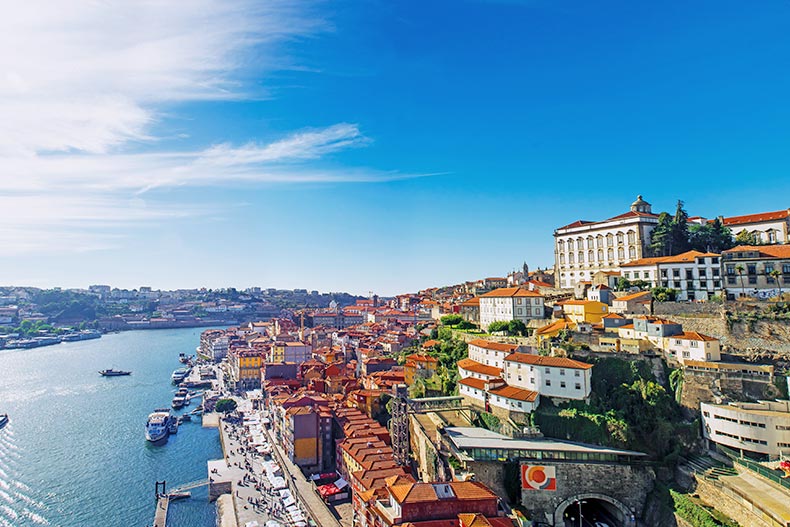 Ranked as the best country to retire to in the world for four years in a row by International Living, Portugal offers everything that retirees could want: beautiful beaches, charming towns, friendly people, excellent health care, low crime rates, affordable living costs, and easy access to Europe. This country also has several visa options for retirees, such as the Golden Visa program that grants residency and citizenship through investment or the Non-Habitual Resident program that offers tax breaks for foreign income.
Mexico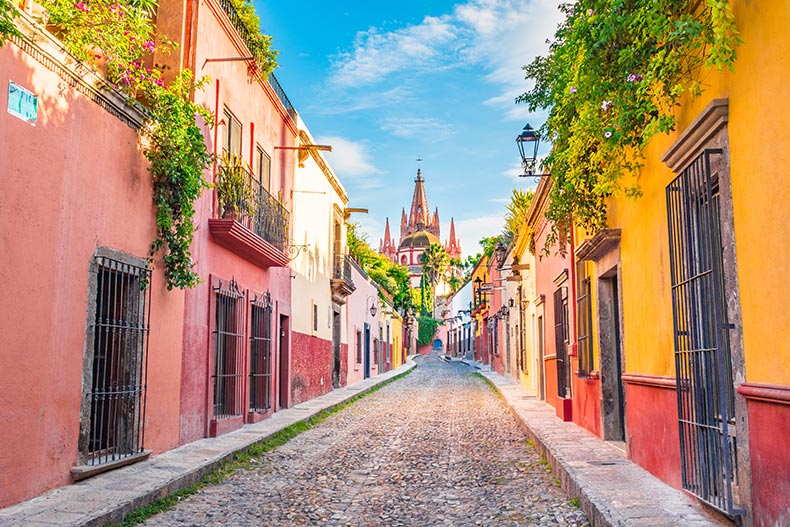 Mexico is another favorite destination for American retirees. It's close by, culturally diverse, inexpensive, and it has a large ex-pat community that can help newcomers settle in and find support. Mexico also offers stunning natural scenery, from sandy beaches to mountain ranges to ancient ruins. This U.S. neighbor has several visa options for retirees, such as the Temporary Resident Visa or the Permanent Resident Visa.
Panama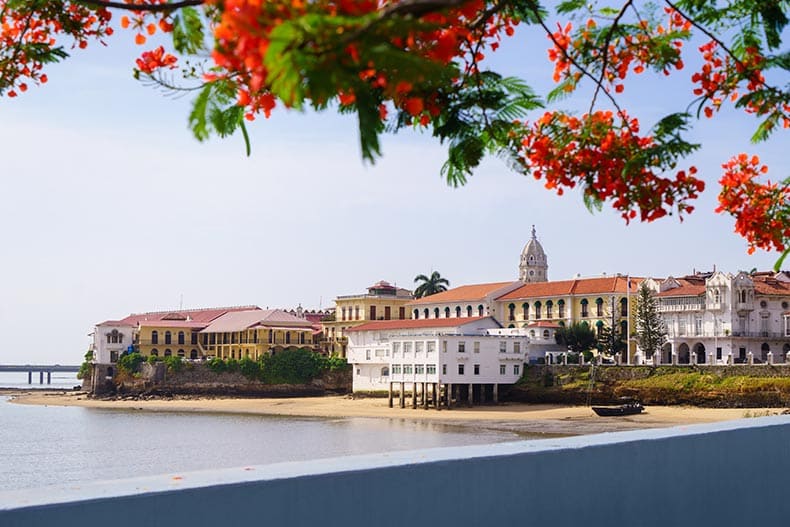 Panama is home to lovely beaches, a tropical climate, and of course, its canal. The nation is one of the most developed countries in Latin America with a modern infrastructure, a strong economy, and a dollar-based currency. Panama also has one of the best retirement programs in the world—the Pensionado Visa grants permanent residency and discounts on services such as health care, transportation, entertainment, and utilities.
Ecuador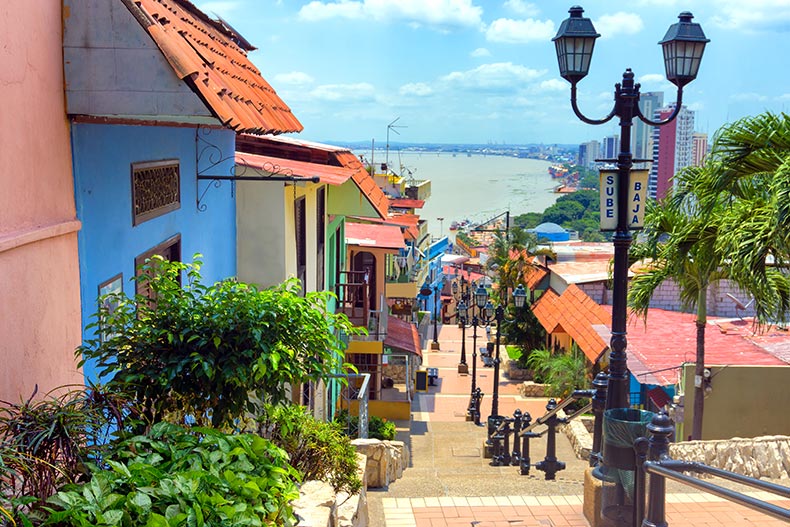 Ecuador is another Latin American country that attracts many U.S. retirees with its low cost of living, high quality of life, and diverse geography. It has four regions: the coast, the Andes, the Amazon, and the Galapagos Islands, each offering different attractions and climates. This country also has an easy residency process that requires only proof of income or investment to qualify.
Costa Rica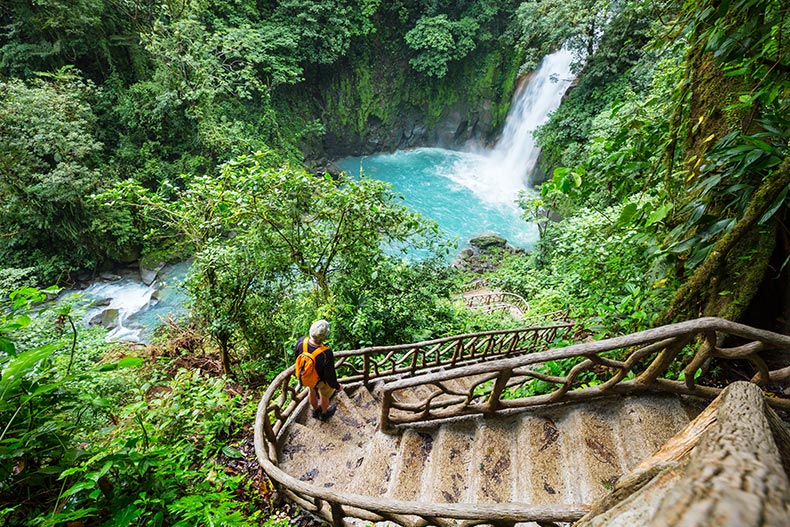 Costa Rica has long been a sought-after retirement destination for Americans. Between the Pacific Ocean and the Caribbean Sea, this lush paradise offers sandy beaches, jungle rainforests, and mountain retreats. The cost of living in Costa Rica is much lower than in many parts of the U.S. Also, eco-friendly living and local produce contribute to a healthier lifestyle. With its large ex-pat community, Costa Rica beckons Americans to embrace the "Pura Vida" way of life.
International Active Adult Community Recommendations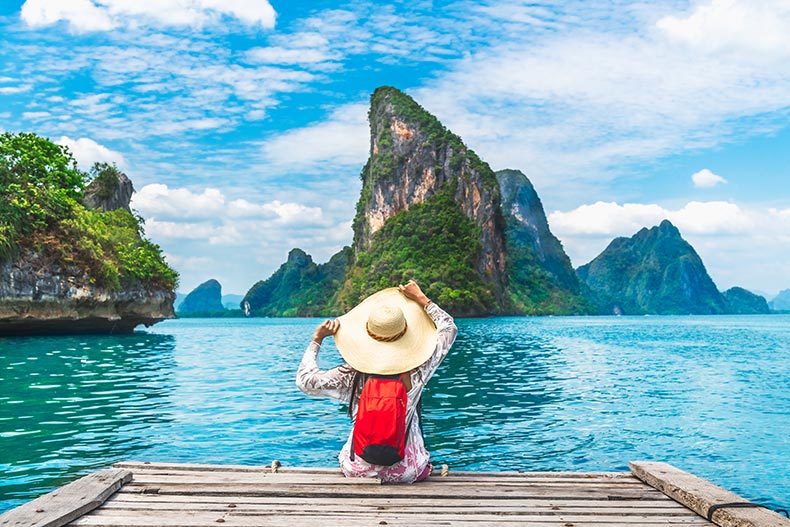 Although the U.S. has many impressive active adult communities, some international communities offer the same amenities and conveniences—with the added benefit of local culture and cuisine.
Chunox Village, Belize
Want to retire in a tranquil oasis? Orchid Bay Resort in Belize should definitely be on your radar. This tropical paradise offers breathtaking views and a welcoming community of like-minded individuals.
Belize offers numerous advantages for retirees, such as a low cost of living, favorable tax policies, and easy access to high-quality health care. Retirees also appreciate the ease of navigating through Belize since English is the official language. On top of that, Orchid Bay Resort offers many activities, from sailing to exploring ancient Mayan ruins. With its inviting amenities, Orchid Bay Resort is an ideal locale for sampling an international retirement.
Phuket, Thailand
Phuket Retirement Village in Thailand is a great option for those seeking an inviting cultural landscape. Surrounded by beaches, dining experiences, and world-class health care facilities, this destination offers the perfect balance of comfort and convenience.
The affordable cost of living and services tailored to retirees ensures that your time at Phuket Retirement Village will be filled with relaxation and memorable moments. If you're seeking a unique retirement experience, the tropical haven of Phuket Retirement Village might be for you.
El Chirú, Panama
Imagine waking up to the gentle sound of waves crashing on the shore. Offering private beach clubs, The Buenaventura Golf & Beach Resort in Panama is a paradise for retirees. This resort also boasts a world championship, 18-hole golf course designed by Jack Nicklaus.
At this destination, there are opportunities to explore the flora and fauna, indulge in gastronomy experiences, or immerse yourself in the local culture. The Buenaventura Golf & Beach Resort in Panama could provide the unforgettable experience you've dreamed of for your retirement.
Rousseau, Panama
Tucán Country Club & Resort invites those considering an international retirement to experience Panamanian culture. Retirees enjoy a variety of first-class amenities, including a championship golf course, a stunning infinity pool, and elegant dining options.
Alongside these leisurely pursuits, Tucán residents can find comfort with top-notch security features and onsite health care facilities. The resort's location near the Panama Canal also allows for easy access to both the city life of Panama City and the tropical beaches just a short drive away. Retiring at Tucán Country Club & Resort provides a blend of luxury, nature, and adventure.
Gorjões, Portugal
Monte da Palhagueira could be the international retirement destination you've been searching for. Brimming with a rich cultural history, this village provides a peaceful atmosphere. As you sample the local cuisine and sip on local wines, you'll feel the warmth not just from the sun but also from the strong sense of community. Monte da Palhagueira also offers an abundance of activities and events.
Óbidos, Portugal
West Cliffs Ocean and Golf Resort in Portugal is an award-winning resort with ocean views and a championship golf course designed by Cynthia Dye. This location provides awe-inspiring natural landscapes as well as access to dining experiences, world-class amenities, and well-being facilities.
Experience a sense of community by participating in social events and making connections with new friends from all around the world. With year-round sunshine, West Cliffs offers a retreat where you can enjoy your retirement in comfort and style.
Should I Retire Abroad?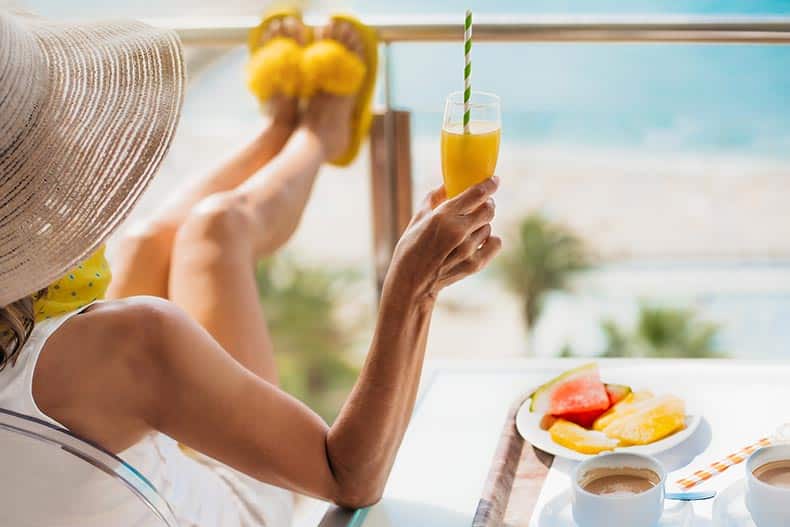 International retirement can be a rewarding adventure filled with new experiences, cultures, and opportunities. If you find yourself thinking about the possibility, consider the multitude of factors that come into play when making this life-changing decision. Assess the cost of living, health care, language barriers, and social opportunities in potential countries. It's also important to think about how you'll adapt to a different lifestyle.
Keep in mind that retiring abroad is not for everyone. But if you have an open mind and a sense of adventure, it could be the perfect way to spend your golden years.