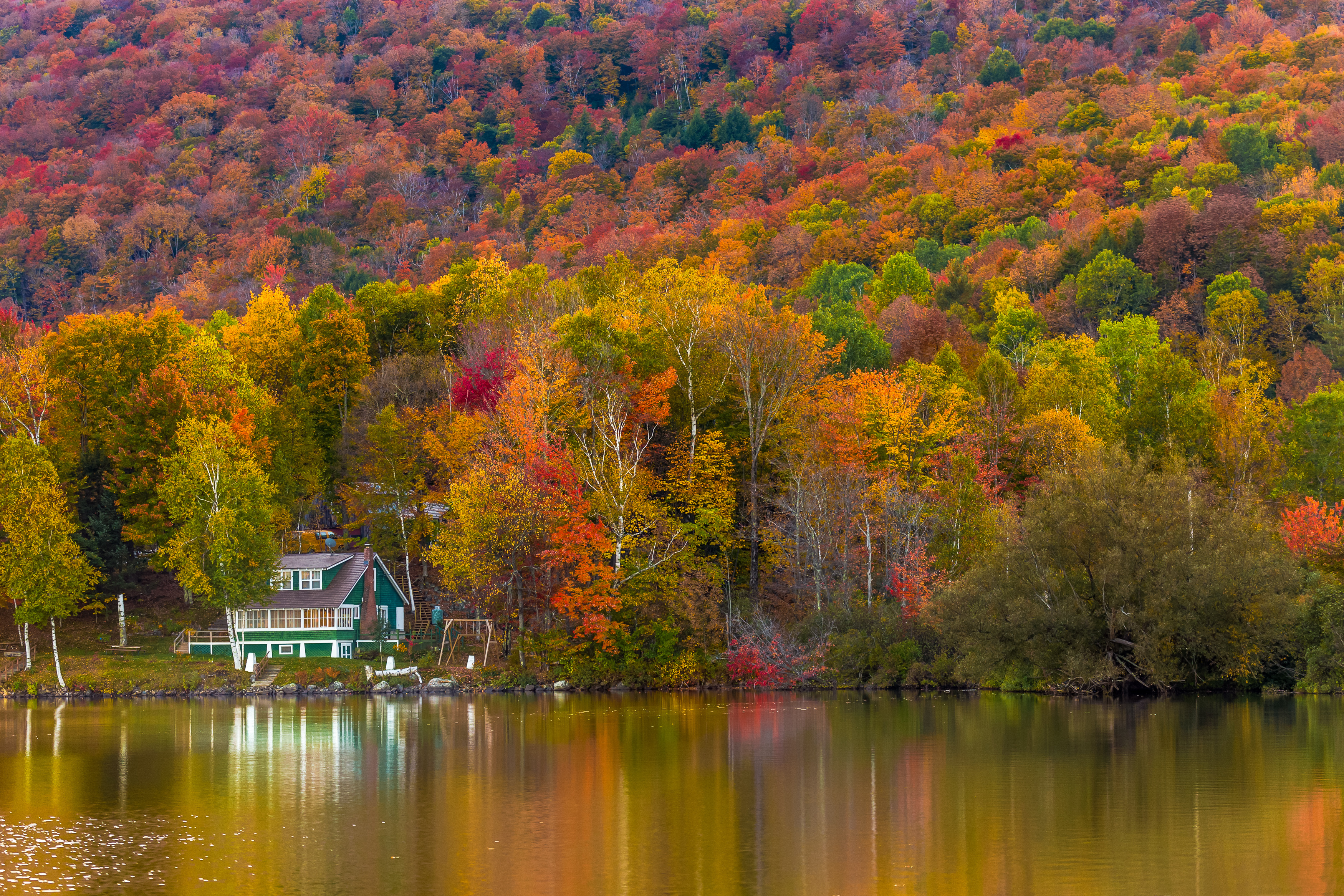 Baby Boomers looking for an active adult community that has a picturesque New England charm and is located in a tax-friendly state should look no further than Manchester, New Hampshire. Manchester is the largest city in New Hampshire with a population just over 100,000.
Retirees often flock to Manchester because of its small-town vibe, low crime rate, cultural attractions and entertainment, prime location, and plenty of outdoor recreation. The Manchester-Nashua area was also included on Forbes magazine's list of cheapest places to live in New England in 2009. It's no wonder so many Boomers are choosing Manchester, NH as their ideal retirement destination.
Affordability
Manchester has been included in many lists that rank the city as a great place to live due to its affordability when compared to its neighbors. In recent years, publications have mentioned Manchester as one of the best cities to live and launch a business, not to mention that it's the second most tax-friendly city in the country. One of the biggest draws to retiring in Manchester, New Hampshire is that there is no sales tax.
Another bonus retirees enjoy is that the state's income tax of 5% only applies to dividends and interest, and not to IRA distributions or salaries. Baby Boomers can stretch their retirement dollars a lot further here than in other states like Massachusetts and New York. Retirees will spend about 20% less in New Hampshire than they would in those neighboring states. Homes are also much more affordable, too. Many active adult communities in Manchester offer low-maintenance homes that start in the mid $100s.
Manchester Entertainment
Besides affordable homes and tax-friendly benefits, Manchester is full of cultural attractions and entertainment. The downtown area has performance and sports venues that attract large crowds. The Verizon Wireless Arena is a 10,000-seat venue that hosts hockey games, live shows, and concerts. Retirees looking for a dose of culture and art can find it at the Currier Museum of Art. The museum has a display of artwork by the inimitable Picasso and Matisse along with other traveling exhibits. The New Hampshire Institute of Art also features art exhibits.
Boomers can also catch a Broadway show or ballet performance at the historic Palace Theater. Active adults can also keep their mind sharp and thrive in an intellectual environment with continuing education opportunities at the University of New Hampshire at Manchester and Southern New Hampshire University.
Outdoor Attractions
The atmosphere of this vibrant, yet tranquil city doesn't end there. Outdoor enthusiasts have plenty of recreational activities from which to choose. Manchester offers beautiful parks and green spaces throughout the city, which are perfect for hiking, biking, and picnics.
The scenic Lake Massabesic, which is located in the heart of the city, offers boating and water activities and biking trails. Golfers will love the 18-hole Derryfield Country Club or visiting the nearby town of Bedford to golf at the Manchester Country Club. During the winter months, the McIntyre Ski Area provides ice skating rings and beautiful snow-lined trails for avid skiers.
Nearby Hotspots
Its prime location is also ideal for visiting attractions and recreation. Just an hour drive away lies the Atlantic Coast, filled with beautiful shorelines and entertainment. White Mountain and Lakes Region is 90 minutes away for camping, hiking, and watching the fall foliage change each season. Boston is only 50 miles away for big-city entertainment, shopping, and cultural attractions. Portland, Maine and Providence, Rhode Island are also two hours away. Retirees who want to explore the Big Apple and all of its sights and sounds can get there in about five hours driving.
The city has both a low crime and unemployment rate that makes Manchester a safe and peaceful place to live. With little urban sprawl, Manchester continues to attract retirees from across the country. Baby Boomers can select from a variety of 55+ communities in the area that offer charming amenities, affordable homes, and a vibrant social lifestyle.
Communities
Active adult communities like Hickory Woods or Angle Pond Woods, both located in Rockingham County, are small in size, making it easy for neighbors to become lifelong friends. They also offer great amenities that feature areas for socialization and physical activity as well as natural open spaces for outdoor recreation. Manchester, New Hampshire is the perfect retirement destination for Baby Boomers looking to enjoy small town qualities in a New England setting.