Many active adults in the Chicagoland area are accustomed to the changing seasons. Northern Illinois experiences very distinct shifts in seasonal weather, and while most locals enjoy the changes of nature, many retirees make travel plans in order to chase the most favorable weather conditions. While some leave Chicago at the beginning of winter to escape those bitter Midwestern temperatures, others wait for warmer weather which makes road trips across the country more enjoyable.
Regardless of the reason or the season, many active adults are keen on road trips, and Arizona is a popular destination among Chicagoans. Providing beautiful desert landscapes, plenty of picturesque golf courses, and vibrant cities, Arizona has a lot to offer active adults seeking adventure in a warmer climate. The Grand Canyon State also has some of the most attractive active adult communities, such as Sun City, the first 55+ community in the U.S. So feel free to turn this vacation into a scouting trip as well and explore the state at your leisure.
If your itching to take your RV for a spin or you just want a relaxing vacation without the hassle of air travel, here's a guide to several noteworthy stops between Chicago and Arizona.
What to Know Before Leaving
A straight route from Chicago to Arizona is about 1,700 miles and will take an estimated 26 hours if you drive nonstop. But where's the fun in that? Like any good road trip, there'll be plenty to see and do along the way, so be sure to plan extra time to make the most out of your trip. Below, we've listed some fun detours that are worth checking out along the way.
1. Springfield, Illinois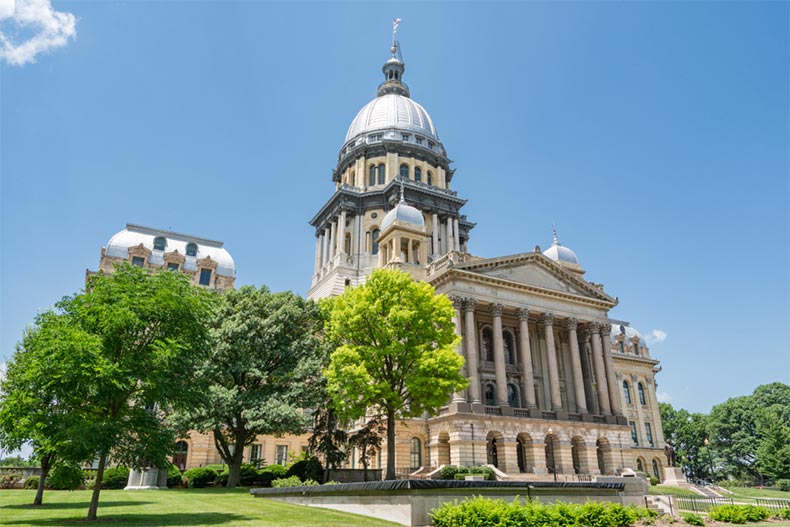 The first noteworthy stop is one that many Chicagoans overlook, but it has a direct influence on the Windy City. Springfield is the state capital of Illinois, and it houses the legislative and the executive branches of the state government. When the legislature is in session, active adults who have an interest in political proceedings can watch Illinois politics in action from balcony-level seating in the state capitol.
For history buffs, Springfield is also home to the Illinois State Museum and The Abraham Lincoln Presidential Library, both of which have full calendars of public events. Open year-round from sunrise to sunset, the Adams Wildlife Sanctuary has scenic nature trails for casual strolls through prairie and woodlands, and the Henson Robinson Zoo is home to over 80 species of native and exotic animals.
2. The Gateway Arch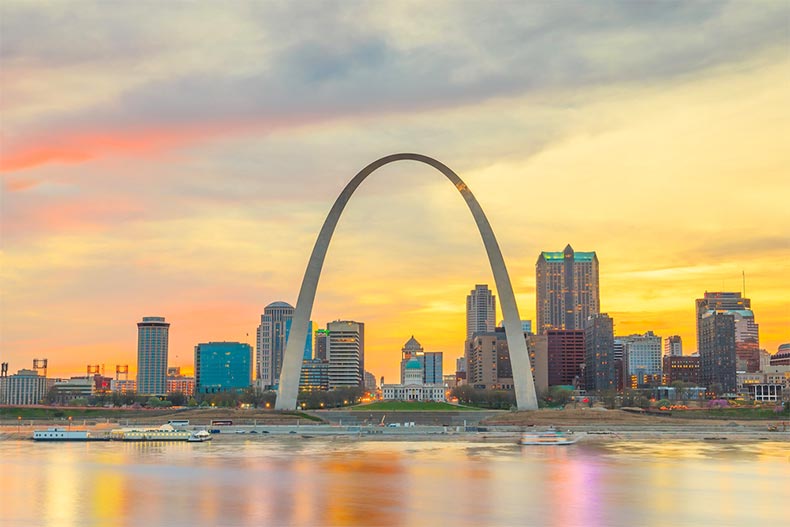 Another major stop is the iconic Gateway Arch in St. Louis, Missouri. Standing at an impressive 630 feet, The Gateway Arch has long been a popular destination thanks to its unique look as well as its unmatched view of the city that visitors can only experience from the very top. Inside the arch, there are also a number of historically significant exhibits that highlight America's period of Western Expansion as well as the long-studied journey of Lewis and Clark.
While history enthusiasts will love The Gateway Arch, there's more to explore nearby, such as the Missouri History Museum and the Museum of Transportation. If history isn't your thing, there's much more to do around the city, especially for sports fans. If you're visiting during the spring or summer, tickets to a Cardinals game are absolutely mandatory. There's no better way to embrace the spirit of St. Louis than by putting on some red and cheering on the city's beloved baseball team.
3. Oklahoma City, Oklahoma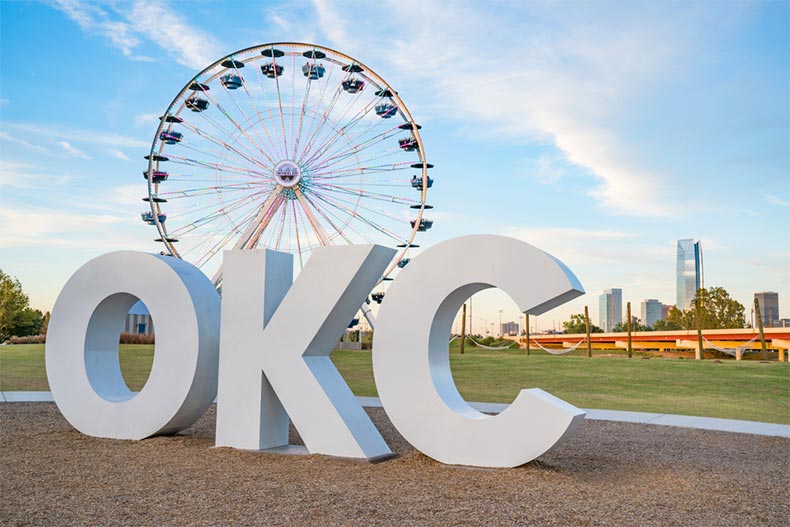 The next spot to check out is Oklahoma City. As the largest city in the Sooner State, OKC is filled with western charm, and no place attests to that better than the National Cowboy & Western Heritage Museum. Visitors flock to this museum to learn about the days of the wild west and to see the popular Buffalo Bill statue that sits on the grounds. Hailed as the man who truly embodied the spirit of the west, no road trip would be complete without seeing it for yourself.
One of the most notable restaurants in the city is Cattleman's Steakhouse. As the oldest continuously operating restaurant in the city, Cattleman's has been a popular eatery for more than a hundred years. The establishment has attracted a number of famous figures over the years, including President Ronald Reagan and President George W. Bush.
4. Amarillo, Texas
Crossing along the Texas panhandle, you'll pass through Amarillo. This charming city is worth a stop, especially to explore its historic district which is a haven for dining and antique shopping. Also, for active adults with an eye for modern and contemporary American art, the Amarillo Art Museum has a permanent collection of over 1,800 works.
If after the long drive you find yourself in need of a place to stretch your legs and enjoy the outdoors, the Amarillo Botanical Gardens are a picturesque place to stop and smell the flowers. Or, if you're feeling particularly adventurous, head over to Cowgirls and Cowboys in the West and go for a horseback ride across the wide-open Texas landscape.
5. Albuquerque, New Mexico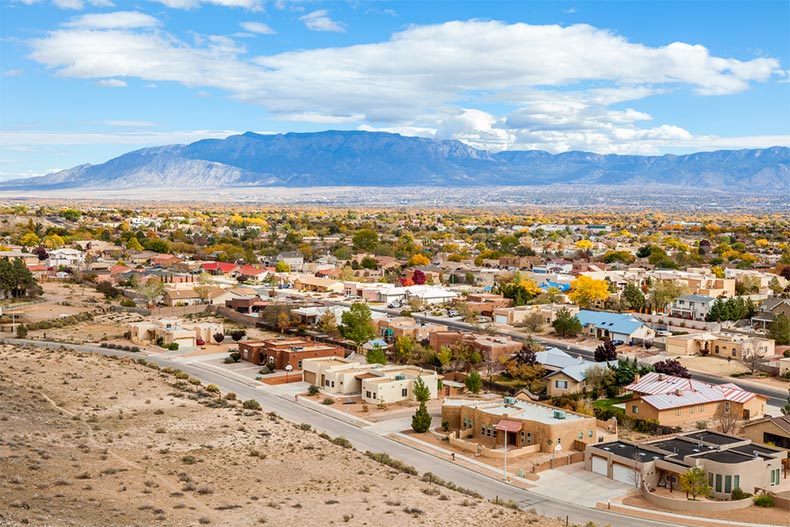 Albuquerque is New Mexico's largest city, and it's full of cultural attractions, top-notch dining, and historic landmarks. Since you're almost at the end of your journey, feel free to stop in Tamaya Mist at Hyatt Regency Tamaya Resort and Spa for a relaxing massage. It'll be the perfect thing to refresh you after so many hours in the car.
While you can make an entire day of just wandering the city and taking in the historic adobe buildings, there are also numerous attractions worth your attention. For an enriching experience, the museum at the Indian Pueblo Cultural Center houses thousands of artifacts and works of art that can teach visitors about the Pueblos and other native tribes of the Southwest. But if you're looking for a one-of-a-kind experience, Albuquerque is known for its scenic hot air balloon rides, so book a flight and see the city from the sky.
6. Phoenix, AZ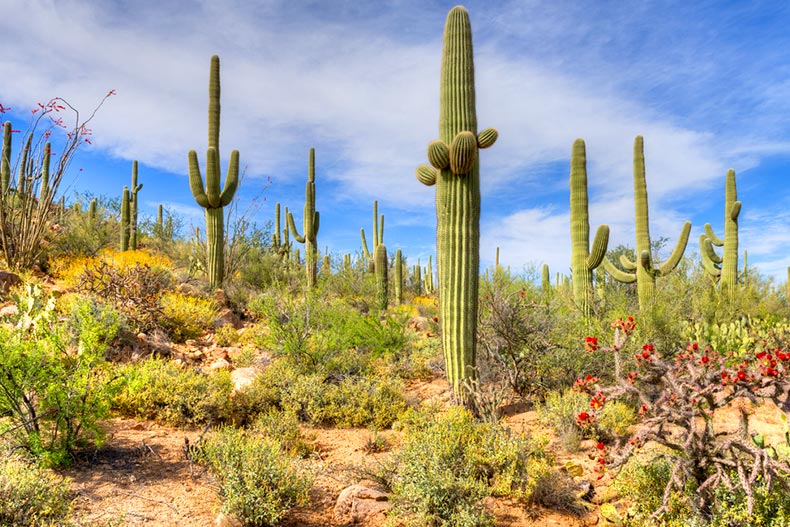 You made it! But there are still a few stops worth making.
Following your adventures in New Mexico, the next stop is in Phoenix, Arizona. Phoenix is a popular city thanks to its ideal location and warm climate. The city alone provides 189 parks covering over 33,000 acres of land, perfect for hiking, camping, climbing, and horseback riding. Of course, Phoenix is only an introduction to Arizona's unparalleled beauty. To see its full beauty, you'll have to take one final detour.
And of course, while you're here, Phoenix is a prime spot for touring active adult communities. From the original Sun City to newer construction neighborhoods like Trilogy at Vistancia, there are so many options available within an hour's drive of the city.
7. Grand Canyon National Park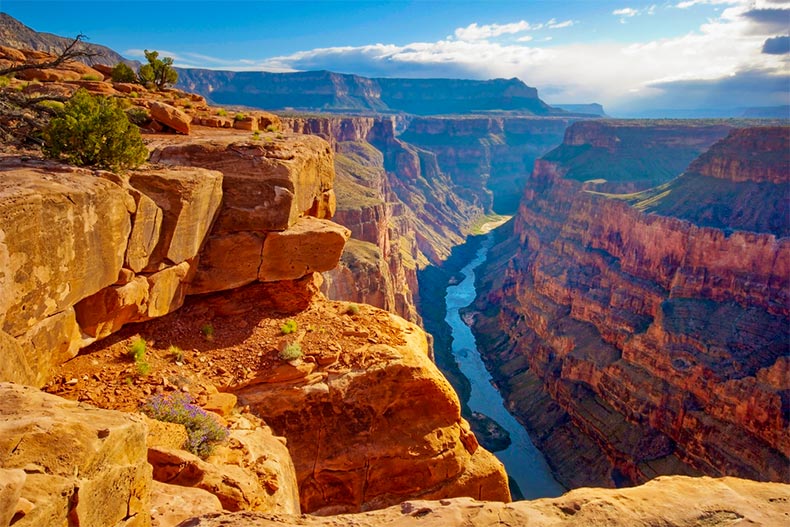 From Phoenix, just keep heading north until you hit Grand Canyon National Park. A natural marvel, the Grand Canyon is 277 miles in length and attracts millions of visitors each year who come from all over the world to observe its grandeur.
To say the Grand Canyon is rich in history is an understatement. To give you an idea, there are rocks within the canyon that are over two billion years old. It's a place that no picture or video can do true justice, so every person should try to see it at least once in their lifetime.