One of the most desirable features that homebuyers tend to look for during their search is a house with an "en suite" bedroom and/or bathroom. Although an en suite feature is popular, this term may not be familiar to everyone, and in the world of real estate, it's important to keep up-to-date with terminology so you can better communicate exactly what you want to your realtor. Understanding these terms can also help you narrow down your online search.
What does "en suite" mean?
The term, derived from French, literally translates to "afterwards." In real estate terms, an en suite bathroom simply describes a bathroom that's connected to a bedroom and not connected to the rest of the house. Conversely, an en suite bedroom is a bedroom connected to a private bathroom. These connected bedroom/bathroom units are found in many single-family homes across the country, such as the standard master bedroom/bathroom suite typically seen in most modern homes.
Although an en suite is typically found in master bedrooms, they can also be found in other bedrooms, particularly in newer construction homes. These en suites may have smaller, half-bathrooms attached to them with just a toilet or sink, or they may have full shower/tub bathrooms. The latter—full-bathroom en suites—is popular with homeowners looking to provide a private space for a live-in parent or other relative who would appreciate a more private setting.
The Benefits of an En Suite Bedroom/Bathroom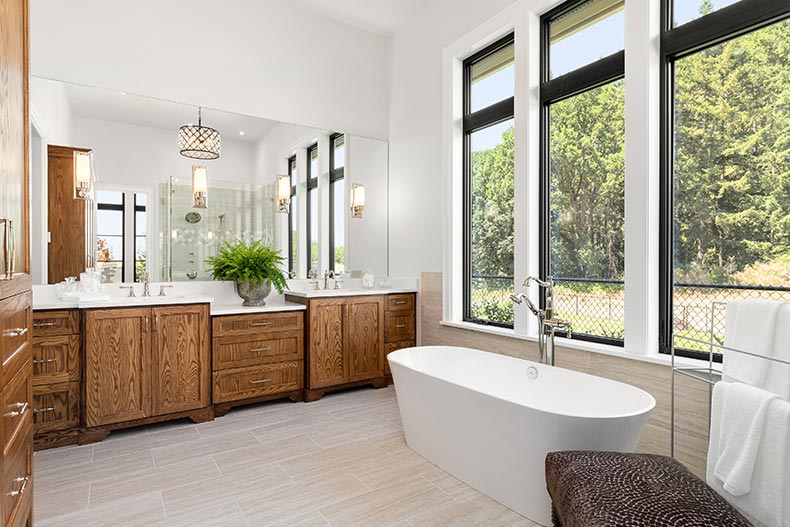 En suite spaces are often sought-after by those looking to "house-hack" and rent a space in their home to make additional income. Tenants are likely more eager to rent a space with a private en suite bathroom than a shared bathroom or a bathroom they'd have to leave their rented room to use.
En suites are also an attractive option for older adults because they provide convenience and safety, in addition to privacy. No one likes navigating a dark hallway in the middle of the night when they need to get out of bed to use the bathroom. This may cause an injury or it may wake others in the house. An en suite bathroom, however, is just a few feet away.
Thanks to the growing demand for en suites, they are becoming standard in new-build homes, where it's not uncommon to see not just one, but two or more en suites in a single home. Even parents with young children are now looking for en suites for the kids' bedrooms, so they can let the child's en suite bathroom fill with toys and not worry about mess, while the "guest" bathroom remains pristine.
Adding an En Suite Bedroom/Bathroom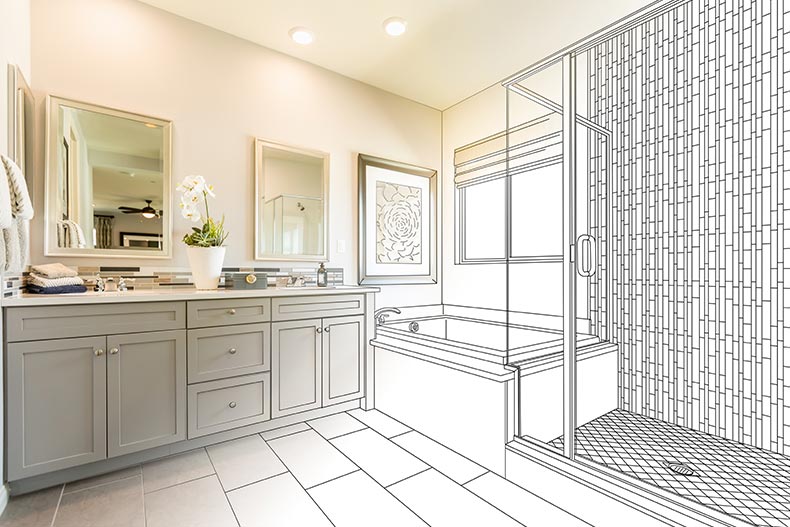 With so many benefits to an en suite, some homeowners have been adding them to their existing homes, rather than purchasing a new home with an existing en suite. Many older homes have larger yards and allow for enough space to construct an en suite. This may be an ideal solution for those looking to add square footage to their home without leaving behind their beloved neighborhood or cherished house.
The cost of adding an en suite will vary depending on the area where you live and the size of the room you wish to build. You may consider simply adding a bathroom to an existing room to create a formal en suite. Adding an en suite bedroom and bathroom will typically cost anywhere from $25,000 to $100,000 or around $80 to $200 per square foot, according to HomeAdvisor. While the cost can be substantial, an additional en suite will very likely add value to a home.
Buying a Home With an En Suite Bedroom/Bathroom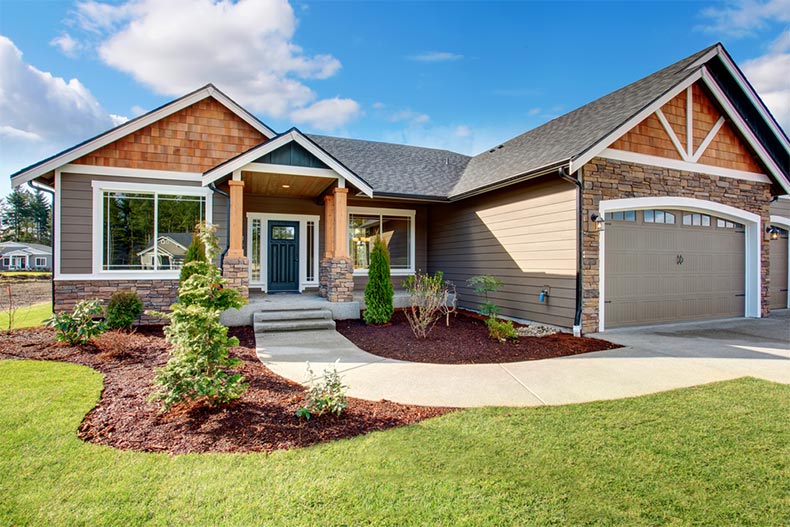 Because of the high cost of adding an en suite to an existing home, it may be more economical to purchase a new home that already offers an en suite. There are dozens of beautiful 55+ communities currently offering luxurious en suite living in resort-like neighborhoods.
If you're considering adding an en suite or buying a home with an existing en suite, go for it! The added value, safety, and privacy are benefits that every active adult will appreciate.