Del Webb Ponte Vedra is a mere 20 minutes south of Jacksonville, giving residents a number of opportunities to enjoy art, culture, professional sports, shopping, and nature. Jacksonville is the largest city in the U.S. geographically, covering 840 square miles. It's also one of the fastest-growing areas in the southeast.
Homeowners at Del Webb Ponte Vedra have a number of dazzling amenities at their disposal, including an indoor lap pool, a ceramics studio, a day spa, and a library. There's also a putting green and a nature preserve. But sometimes it's fun to get away from home for a few hours or even a whole weekend, and when that urge hits, there's plenty to do in nearby Jacksonville.
Request more information about Del Webb Ponte Vedra.
Arts and Entertainment in Jacksonville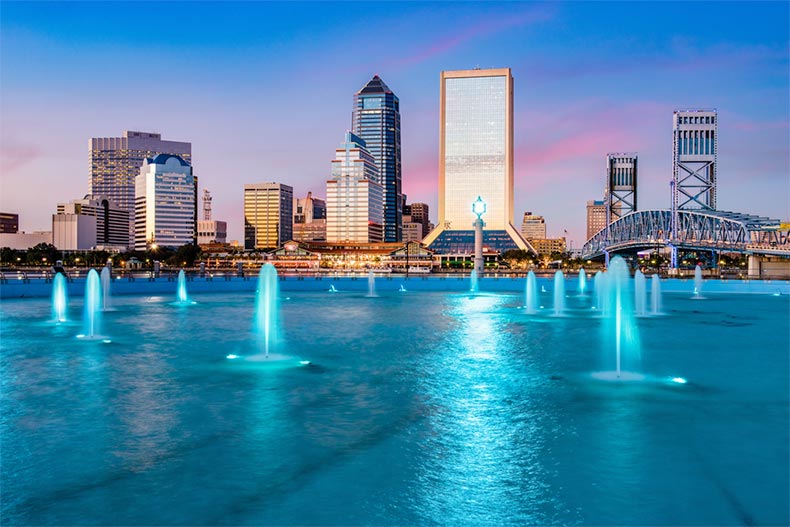 Fans of football will enjoy watching the Jacksonville Jaguars play at TIAA Bank Field. There are a few other professional sports teams in the city that are less well-known. There's always a reason to tailgate, whether it's at the annual Florida vs. Georgia college football tournament or while watching the Jacksonville Jumbo Shrimp play minor league baseball. The Jacksonville Sharks play indoor football and the Jacksonville Icemen are a professional minor league hockey team.
For art lovers, The Vault at 1930 provides exhibits by local artists as well as national masters. Cummer Museum of Art and Gardens is also worth a visit, for its live music and weekly special events. The Florida Theatre is also in Jacksonville, and hosts music, shows, and comedy events.
Golf and Beach Fun in Jacksonville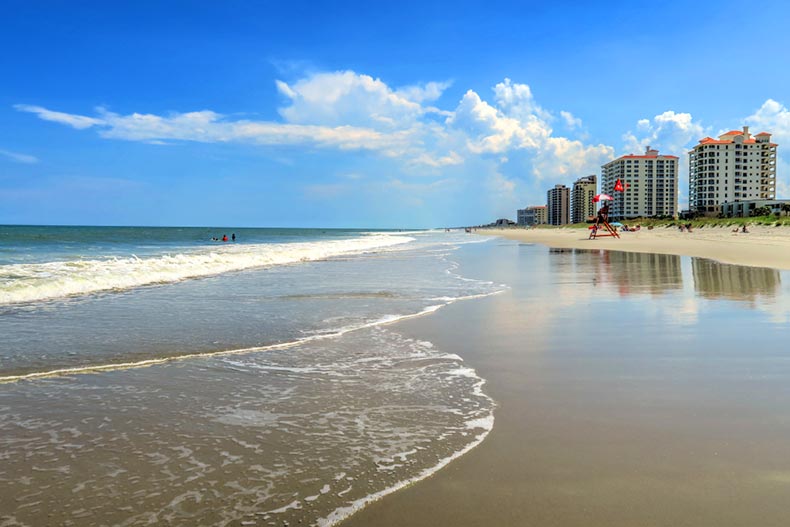 There are scenic and serene beaches in Ponte Vedra, and other beaches worth exploring in Jacksonville include the city beach, where there's surfing and sailing, as well as Neptune Beach, Atlantic Beach, and Mayport. If you love the coastal culture but you've had enough sun, check out the Beaches Museum on Beach Boulevard in Jacksonville Beach.
Golf is a favorite pastime for many residents and visitors. It's a year-round activity in this part of the country, which is great news for Del Webb Ponte Vedra residents who want to play as many courses as possible. Popular local courses in Jacksonville include Bent Creek Golf Course, Windsor Parke Golf Club, and Hyde Park Golf Club, which features Jacksonville's oldest public course, designed by Donald Ross in 1925.
Jacksonville Dining and Shopping Hotspots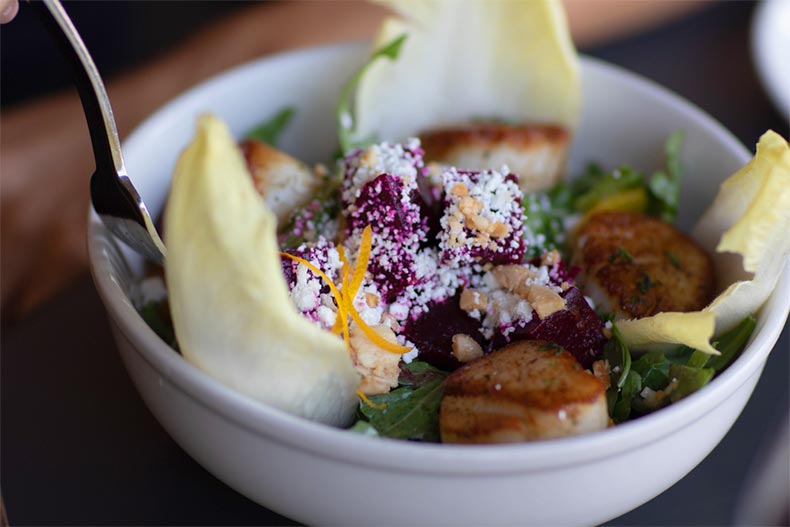 Riverwalk in Jacksonville is on the south bank of the St. Johns River. A modern boardwalk stretches over the river, making it a well-used promenade for joggers, bikers, and people out for a leisurely stroll. The entire riverfront area is full of parks, water taxis, shops, restaurants, and bars. The Avenues and St. Johns Town Center are also two retail hubs that include upscale brands, local boutiques, and casual eateries.
For fine dining, Del Webb Ponte Vedra residents may want to consider the Wine Cellar, and contemporary Venezuelan food can be found at Arepa Please. For tasty, local seafood, the best-known restaurant is Dockside Seafood at Jacksonville Beach.
There's plenty of nightlife, too. Local breweries and live music can be found at "The Elbow," which describes the area of venues and bars along North Ocean and East Bay Street in the city's downtown.
Nature and Wildlife Are Nearby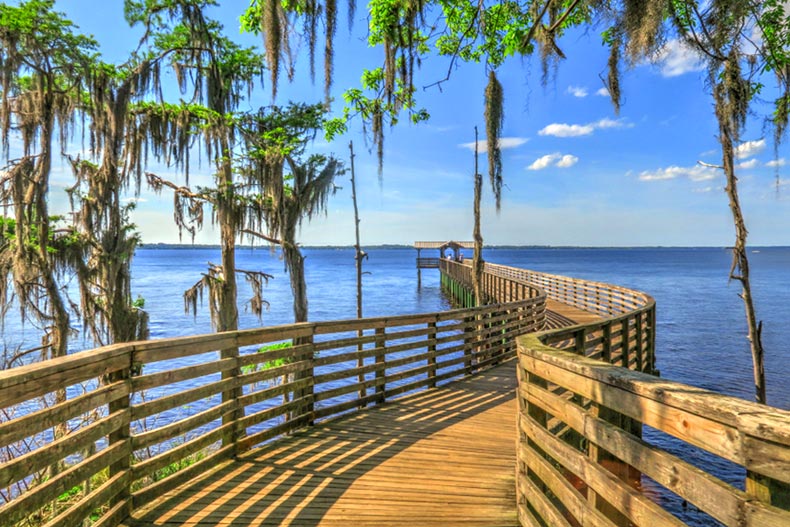 Wildlife watchers have some great opportunities in and around Jacksonville as well. Jacksonville Arboretum and Botanical Gardens have seven walking trails with unique foliage. There's also the Timucuan Ecological and Historic Preserve in Jacksonville, where the Spanish Pond trail is especially meditative and serene. Talbot Island is just north of Jacksonville and an easy driving distance from Del Webb Ponte Vedra. There, visitors can enjoy nature trails and birding along the coast.
Anyone interested in big cats will want to visit the Catty Shack Ranch, a wildlife sanctuary specializing in tigers. Visitors can participate in day and night feedings and meet the animals up close. The Jacksonville Zoo and Gardens is also a fun place to visit, and they do good work, contributing to more than 45 conservation programs across the world.
Del Webb Ponte Vedra residents who are thinking beyond Jacksonville are in luck. The city is growing as a cruise port, and several boats set sail for the Bahamas. Also, Jacksonville International Airport is about half an hour from the community.