Famed for the Alamo, the iconic miles-long River Walk, and a rich Tejano culture, San Antonio is a gem in Central Texas. Alamo City, which draws more than 20 million visitors a year, has also captured the hearts of active adults looking for a fulfilling retirement. Not only can retirees enjoy a pleasing year-round climate, a vibrant culture, and easy access to premier healthcare, shopping, and dining, but the city also boasts some of the country's most affordable housing.
All this is why we named San Antonio one of The Best Places to Retire in Texas. Read on to find out exactly what makes the San Antonia area the place to be for Texas retirees.
Affordability
Here, retirees can enjoy a cost of living that's slightly less than the national average. San Antonio scores 6.6 out of 10 on U.S. News' value index, which means that the city offers a better value than similarly sized metro areas when comparing housing costs to median household income. The San Antonio area is home to several 55+ communities, whether retirees prefer an intimate community in the heart of San Antonio, or they want to be a little further away but still close enough to get to easily access the city.
Sunny Days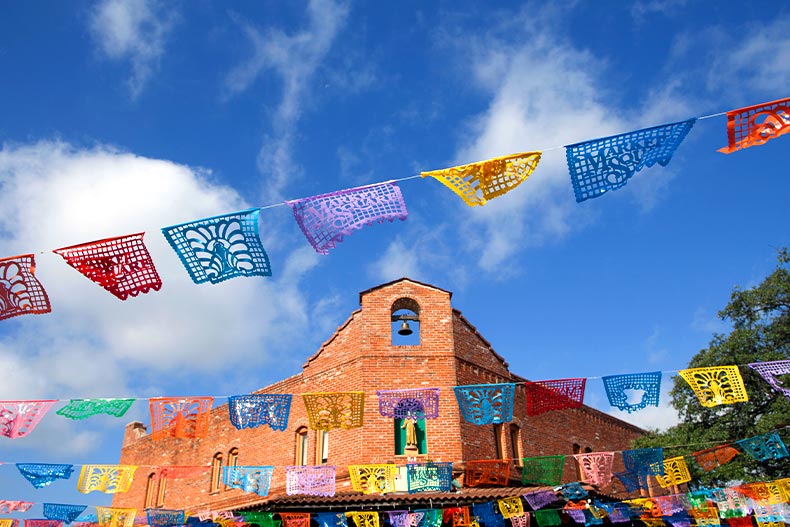 San Antonio experiences an average of 300 sunny days a year, giving residents plenty of opportunities to enjoy outdoor pursuits. Retirees who want to escape cold weather find a welcome respite here—the city's temperature rarely dips below 40 in the winter, and snow is seldom seen. With such lovely weather, San Antonio retirees often take day trips to local Hill Country destinations, exploring weekend fairs in Wimberley, taking a lazy float down the Guadalupe River in New Braunfels, or touring a winery in Fredericksburg.
Lifestyle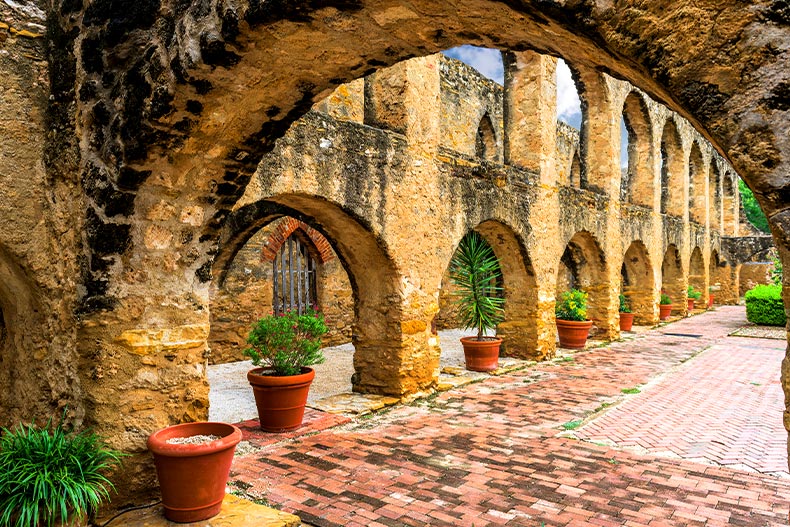 Retirees love that they can stay as active as they desire in San Antonio. The city allows residents to choose their own pace of life, whether they catch a show at the Majestic Theater, cheer on the San Antonio Spurs, or grab a taco and an authentic margarita in Southtown, an area revered for its eclectic culinary scene.
Active adults can treat their grandkids to a day of fun at Six Flags Fiesta Texas or SeaWorld San Antonio, the world's largest marine-life theme park. With more than 50 festivals and major events throughout the year, including the Rock 'n' Roll Marathon and the San Antonio Stock Show and Rodeo, residents can experience all the flavor and excitement of Alamo City in ways that suit them best.
Active adults appreciate that it's easy to get around San Antonio, whether they zip around town by car or use the city's public transportation, VIA Metropolitan Transit. With several stops throughout the region and outlying areas, retirees can meet friends for brunch at a quaint eatery along the River Walk and then shop for new treasures at a Mexican market or farmers market across town. Residents can also spend time exploring San Antonio's history at The Alamo and San Antonio Missions National Historical Park. However they decide to spend their day, the city makes it easy for residents to enjoy an exceptional quality of life.
55+ Communities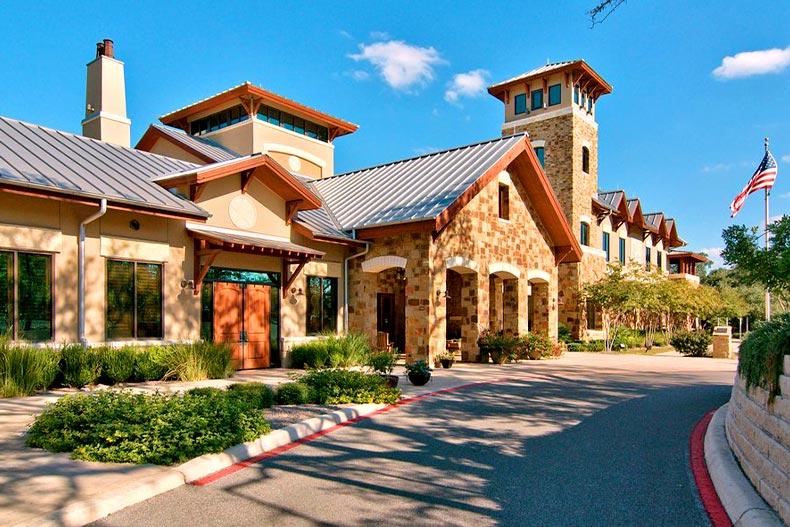 The San Antonio area is home to 16 age-restricted and active lifestyle communities. These enclaves range from large, amenity-rich communities like Hill Country Retreat to tight-knit communities like The Orchards at Valley Ranch or Scenic Hills. Another low-maintenance community in the area is The Grove at Vintage Oaks.