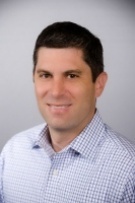 Derek Huggett
Vision Realty Partners, LLC
Lic. #312467 (TN)
For more than 15 years, Derek has been involved in residential real estate sales. He has spent the past 10 years of his career in the Nashville, TN market. Having worked extensively for a national homebuilder, he has successfully assisted over 700 families with their new home purchase.
...Read More
Sue C.
Derek sold me my first home in Tennessee and it was logical I would seek him out to assist in selling that home and the new home I bought.
...Read More
January 28th, 2019
Randy D.
We were very pleased with the professional advice and support we received from Derek.
...Read More
December 18th, 2018
Carla L.
Derek is an excellent real estate agent. He is very knowledgeable about dealing with both Del Webb and Pulte.
...Read More
December 11th, 2018
Showing 1 - 3 of 27 reviews