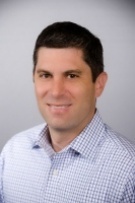 Derek Huggett
Vision Realty Partners, LLC
Lic. #312467 (TN)
For more than 15 years, Derek has been involved in residential real estate sales. He has spent the past 10 years of his career in the Nashville, TN market. Having worked extensively for a national homebuilder, he has successfully assisted over 700 families with their new home purchase.
...Read More
Eileen U.
Derek is an exemplary professional whom I have no hesitation to recommend.
...Read More
September 22nd, 2018
Gary H.
Derek is a true professional --- helping me in purchasing my home in Dell Webb Lake Providence and then selling it several years later.
...Read More
September 17th, 2018
Dean G.
Wonderful service for the past year as we tried to find a house in the Del Webb community.
...Read More
September 14th, 2018
Showing 1 - 3 of 23 reviews