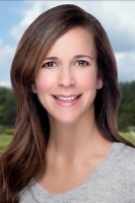 Lindsey Martin
Carolina Elite Real Estate
Lic. #66628 (SC)
Lindsey spent a decade working for large national homebuilders in new home sales. She then made a temporary career change to the contractor side of new home construction in Atlanta. While she enjoyed the new challenge, she couldn't stay away from the Charleston beaches for long. A year later, she "came home" to Charleston and again began to sell homes for large national homebuilders.
Besides being very knowledgeable about the options available, she took the time to understand what we were looking for.
January 22nd, 2020
We have found Lindsey to be detailed, patient, knowledgeable, compassionate and sincere in her efforts to help us make an informed and important decision.
October 17th, 2019
Lindsay was very knowledgeable, patient & explains things very well. She is very accommodating with her time & has a very pleasant & positive attitude.
August 8th, 2019
Showing 1 - 3 of 26 reviews