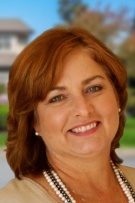 Mary Lynn Knowles
RealtyONE Group Revolution
Lic. #310136 (NC)
Whether you're downsizing, upsizing or right-sizing, Mary Lynn is your go-to-market expert.

A Charlottean since 1984, she has been selling real estate in the Charlotte metro area since 2014. While helping over 300 clients find their homes and being ranked as No. 2 in the city for new home sales in 2016, Mary Lynn proudly serves her clients with distinction.
Mary Lynn Knowles did a fantastic job for my wife and me when we were looking to buy a home in the Charlotte area.
December 24th, 2019
I have worked with Mary Lynn for 5 years. She works for her clients like no other agent I know!
May 17th, 2019
If you're looking for a real "Trusted Advisor" Mary Lynn Knowles is Girl! Mary Lynn has the knowledge and mindset on truly finding out what your wants and needs are.
May 1st, 2019
Showing 1 - 3 of 16 reviews