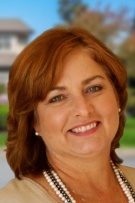 Mary Lynn Knowles
RealtyONE Group Revolution
Lic. #310136 (NC)
Whether you're downsizing, upsizing or right-sizing, Mary Lynn is your go-to-market expert.

A Charlottean since 1984, she has been selling real estate in the Charlotte metro area since 2014. While helping over 300 clients find their homes and being ranked as 2nd in the city for New Home Sales in 2016, Mary Lynn proudly serves her clients with distinction.
...Read More
I have worked with Mary Lynn for 5 years. She works for her clients like no other agent I know!
May 17th, 2019
If you're looking for a real "Trusted Advisor" Mary Lynn Knowles is Girl! Mary Lynn has the knowledge and mindset on truly finding out what your wants and needs are.
...Read More
May 1st, 2019
Mary Lynn gives her clients exceptional service.
...Read More
April 1st, 2019
Showing 1 - 3 of 15 reviews